How infrequent are our realizations of the history constantly surrounding us? For me, walks through Downtown Los Angeles have been numerous, but not once in those thousand strolls have I ever wondered of the stories buried beneath the sidewalks and roads. It's easy to forget that just two hundred years ago, Los Angeles was a very different place than the one I call home. But hallelujah, I am "woke." I attribute the epiphany to Toyota's #SteepedInHistory campaign.
It was during that enriching tour led by Dr. Alison Rose Jefferson that I learned people of African descent played a vital role in the early development of LA. Of the cities 48 original settlers, 26 were considered negro or mulatto. This information is visible on a placard found at the El Pueblo Historical Monument, an area many might recognize as Olvera Street. The placard, clearly displayed, is likely overlooked by the people who pass it daily. Fortunately, going forward you don't have to be one of those people as it's located at 125 Paseo De La Plaza, Los Angeles, CA 90012. The more you know …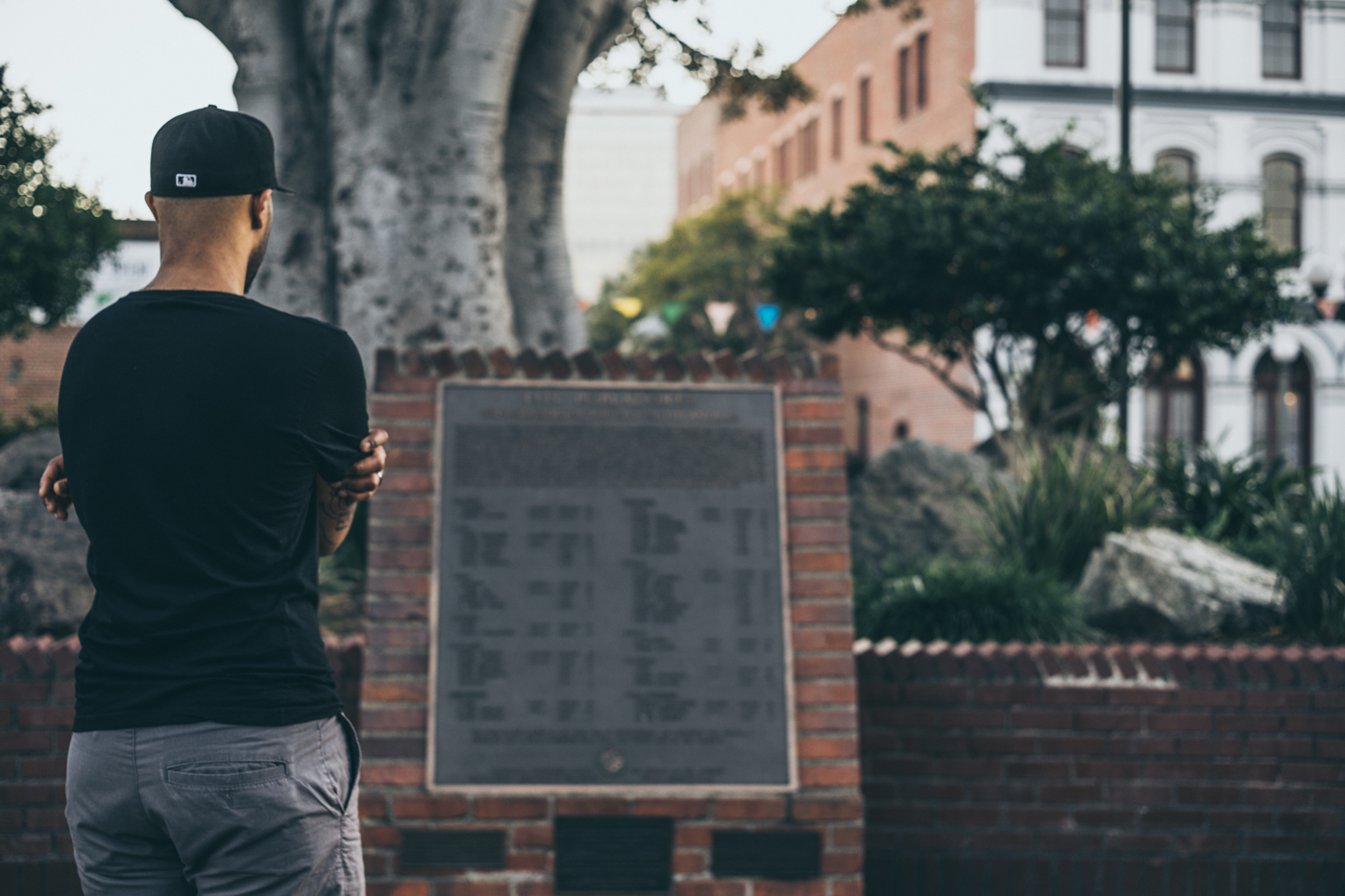 And then there's Biddy Mason Memorial Park, a tribute to a freed slave woman who became one of the early land owners in what is now Downtown Los Angeles. Two blocks from my home and just a few more from El Pueblo is a tribute to Biddy's remarkable life, a physical timeline detailing the significant events of her 72-years here. A slave turned nurse turned landowner turned businesswoman, Mason amassed approximately $300,000 before passing away. Her monument is located at 333 S Spring St, Los Angeles, CA 90013.
Within miles of Biddy's memorial stands buildings along the Central Avenue District that once served as the hub for Black businesses. Today, those interested can visit the African-American Firefighters Museum, or duck their heads into the Dunbar Hotel, the most prestigious hotel in LA's African-American community back in the 1930s. The property's past guests include Duke Ellington, Cab Calloway, Billie Holiday, Louis Armstrong, Lionel Hampton, Count Basie, Lena Horne, W. E. B. Du Bois, Joe Louis, Ray Charles, and Thurgood Marshall.
I won't even pretend to know about the other numerous places of significance located across the urban sprawl that Los Angeles has grown into. The history, so much of it, has been forgotten, omitted, paved over. But for a few hours, taking up Toyota's mantra of going places (#LetsGoPlaces), helped me discover extraordinary parts of history in ordinary places … it also made me hungry AF.
Thankfully, our caravan of Camrys, Corollas and Prii came upon its final destination when it reached Post & Beam. Chef Govind Armstrong has managed to create a quasi soul-food restaurant here with a menu that doesn't confine itself to fried chicken, collard greens and yams … although there is absolutely nothing wrong with those dishes. But there's also nothing wrong with advancing recipes known to Black folk for dozens of years, or in some cases, centuries. While there is buttermilk fried chicken and black eyed peas on the menu, there's also wild mushroom pizzas and asparagus topped with bur rata. This is, in my mind, a great representation of Los Angeles.