If you're traveling to the US Virgin Islands on a budget, lounging around Coki Beach is a genius way to cut down on expenses. Unlike Magen Bay, there is no entry fee to visit these calm turquoise waters. You don't even need to rent a car or to catch a private taxi from Charlotte Amalie to get there. You can reach the beach with its West Indies vibe by hailing one of the many safari taxis doing loops around the island. The cost from downtown is $2 per passenger. A private taxi on the other hand would set you back around $10 per person depending on how good your negotiating skills are.
Once there, you can plop down on the sand, or rent a chair from one of the many local shacks lining the beach. The price for a chaise lounger is $5 a day and an extra $10 for an umbrella to block the shade. If you're smart, you'll find a spot under a tree and take up residence there, or fork over the five singles and drag your chair into the shaded area. Those palm trees aren't just for decorations.
Drinks however is where you can rack up a tab relatively fast. No matter where you go on the beach, you're looking at dropping $8-10 for a frozen beverage, or $4 for a beer. If you plan on drinking all day, it might be wiser to bring a bottle of Cruzan Rum with you and an ice chest. That being said, the bartenders have heavy hands around these parts so if you decide to purchase a drink, it's not exactly a rip-off when you see the portion of alcohol going into your cup.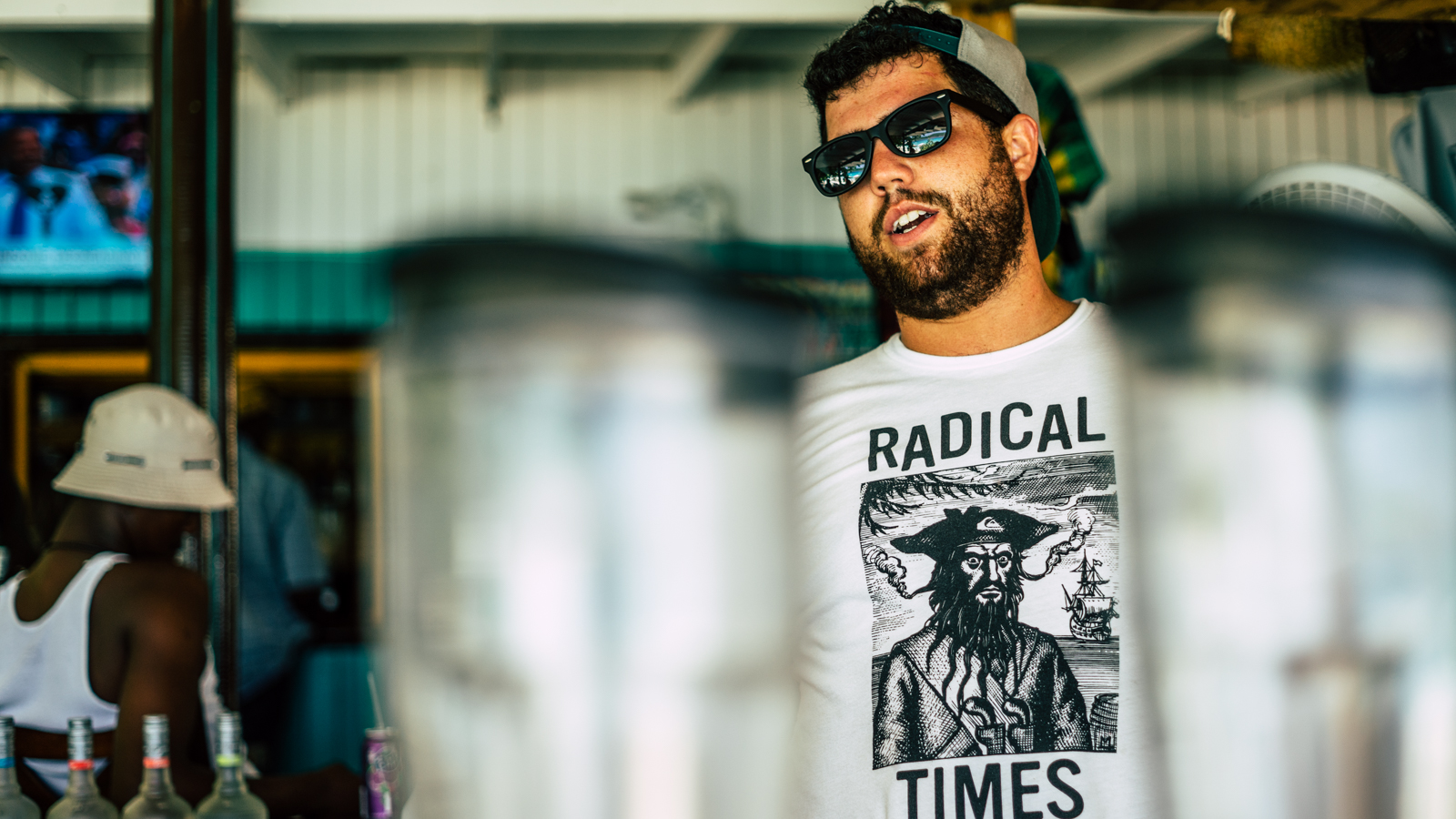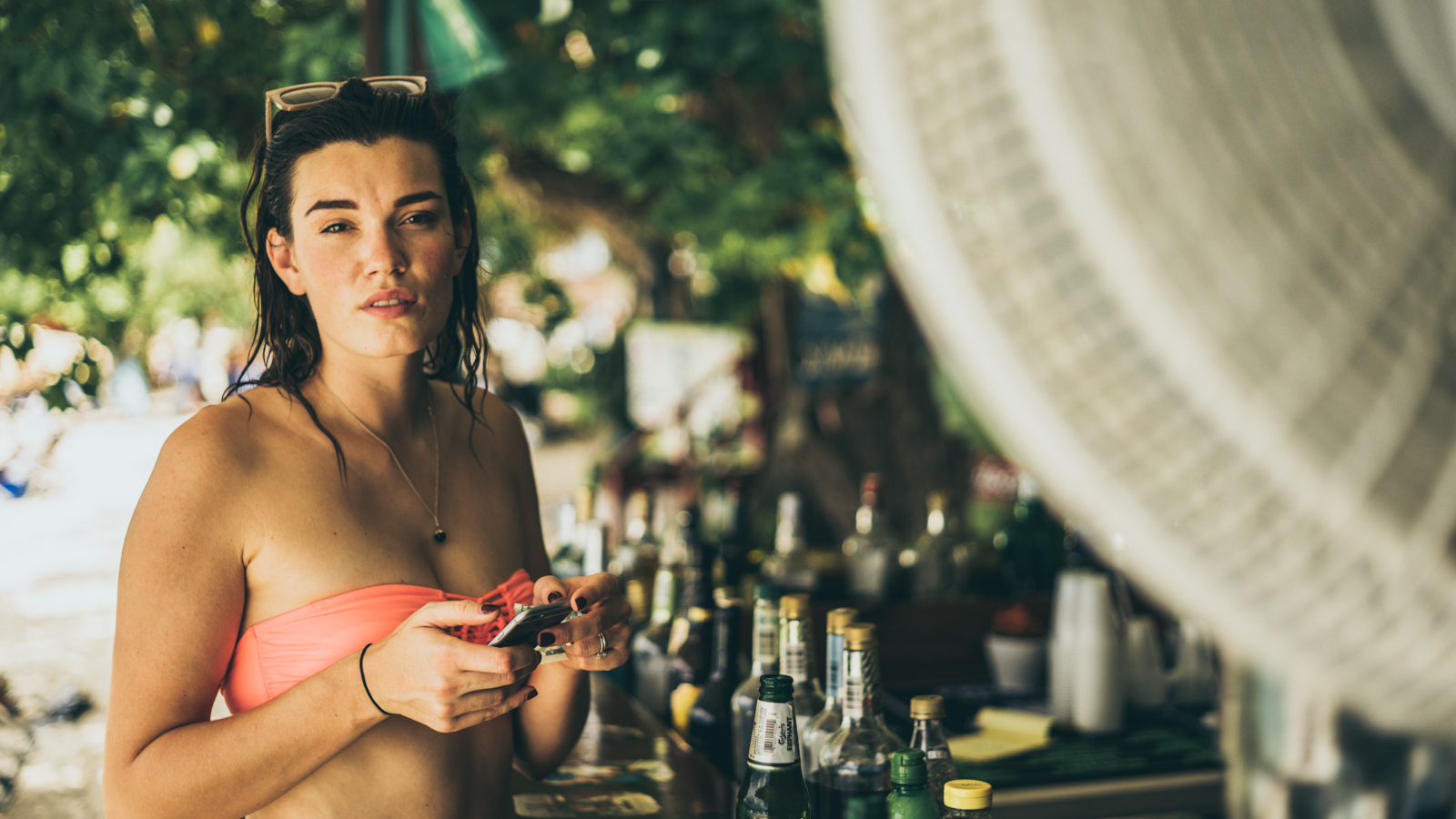 If I had to pick a spot to drink, it would be Catch of the Day. This particular bar is popular with the locals, in fact, if you're a tourist, you're likely the odd one putting in an order. Behind the bar, a young man named Elijah mixes all kinds of concoctions while spinning everything from Bob Marley to Tupac. "This side of the beach is where the locals hang, the other side of the beach is where the tourists go. You can tell by the shacks and how they're constructed. That side is run by the government, these are the folks that live here," he explains.
For those of you interested in water sports, plenty of places rent snorkels, masks and fins for the day. Individually, the pieces are $5 each, or $10 for the entire package. There's even scuba gear available although I didn't price that while I was there. You'll also spot the occasional muscular surfer dude pushing boogie and paddle boards. The snorkeling is good in these parts, some say the best on St. Thomas so you might want to lean in that direction if you're looking for an adventure before, between or after your ninth daiquiri.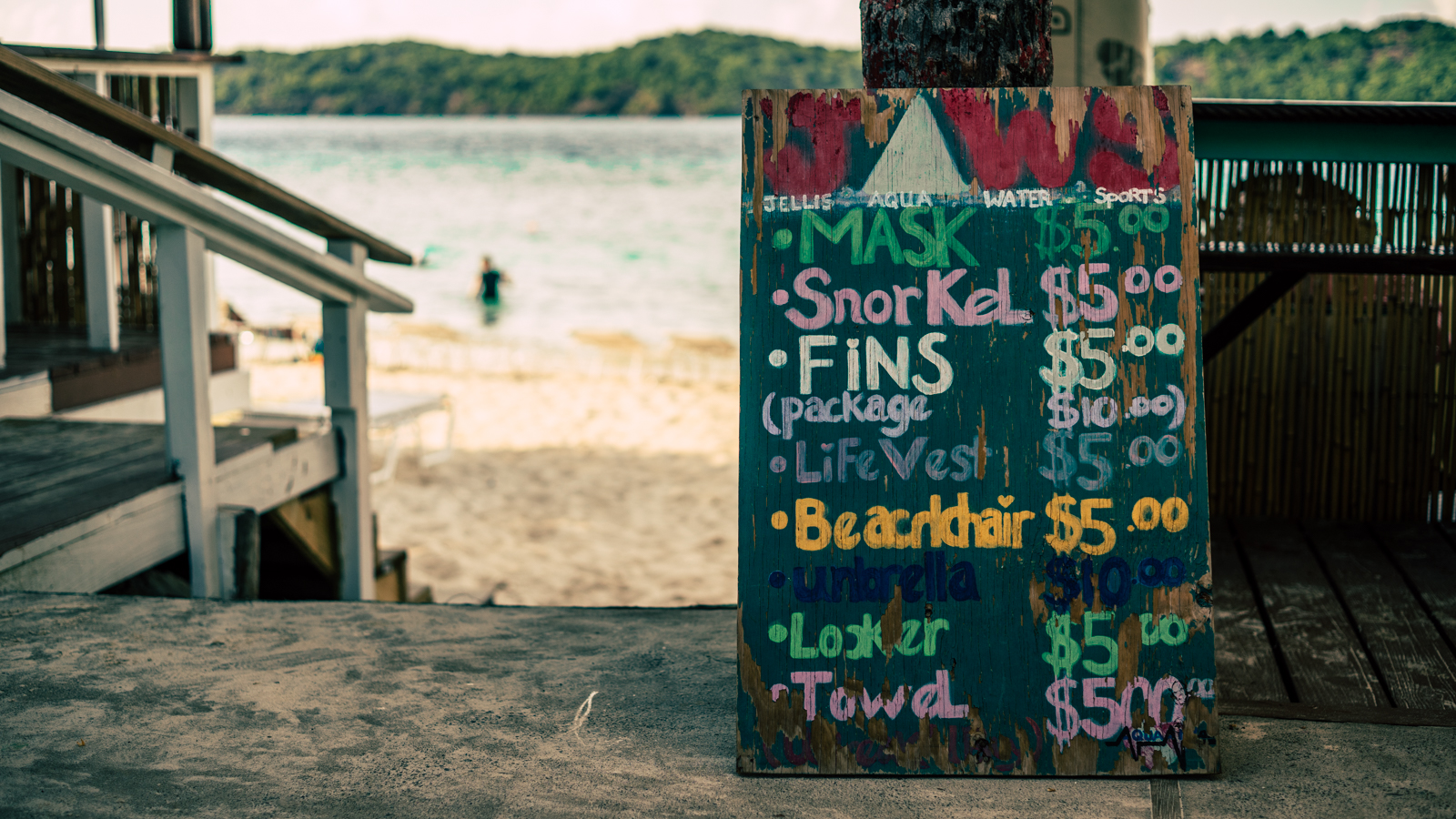 What appealed to me about Coki Beach is how beautiful it is and how quiet it gets after 3 p.m. That's when the horde of tourists return to their cruise ships. I went from being in the water with about one hundred people early in the day to having the entire beach to myself by 3:30. St. Thomas can get crowded when ships are in town, so a respite from the tourists is welcome.