Joshua Tree has changed over the years. Thanks to programs like Entourage, one of America's greatest treasures is in the midst of a hipster apocalypse. It's trees and the mountains are the same, but Joshua's crowd is not. Increasingly, selfie-stick and fedora rocking bearded goat-men stalk hiking trails with their butterfly tattoo wearing WEHO girlfriends. Joshua Tree is … well, it's hard for me to type this, but "trendy" … Sort of like an outdoor Urban Outfitters with mannequins swapped for humans.
Still, there are those looking for more than IG flicks when they visit the area. That's where I come in. Here's a quick breakdown of my favorite places to stay, eat, drink and things to do and see while in the high desert.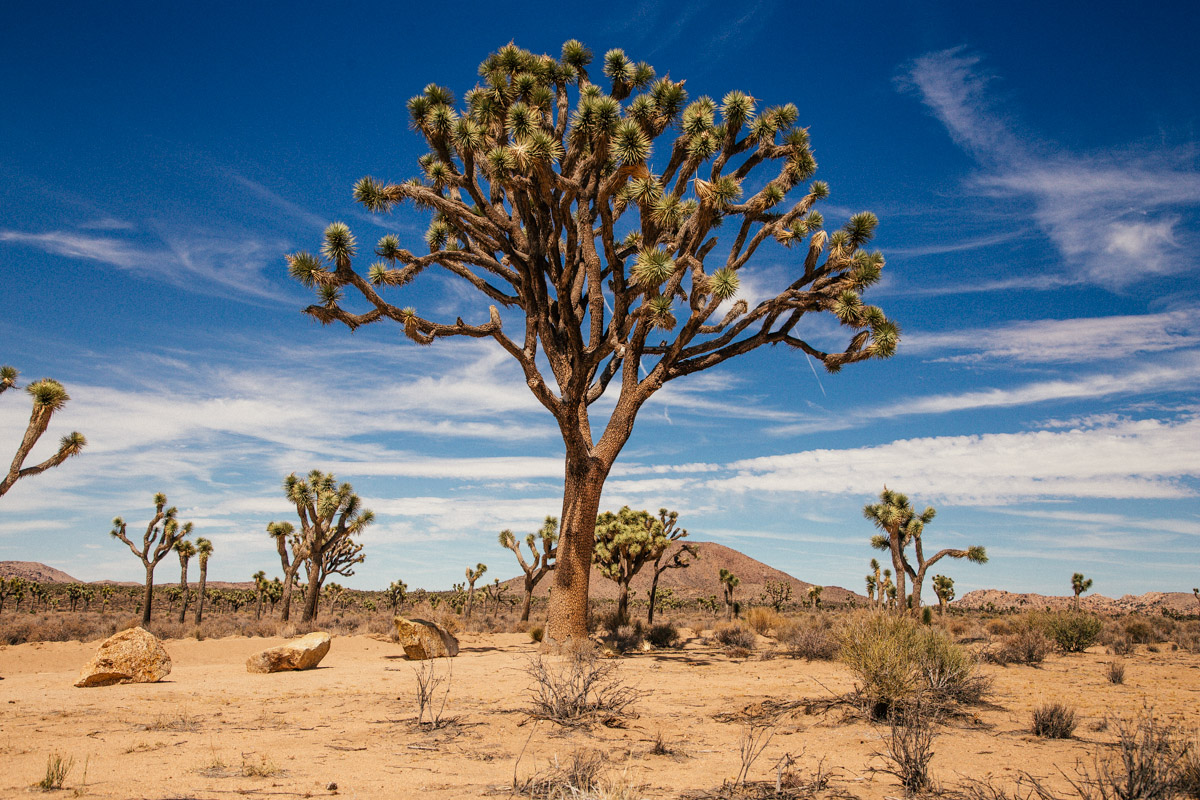 STAY
If you're staying overnight and in need of accommodations, I highly recommend renting a homesteader cabin. You can find them listed on AirBNB starting at $100 a night. There's often not much difference between the $100 cabins and the $200 cabins, so read the fine print on the properties. Always check with the owner to determine if the rental is in JT, 29 Palms, Wonder Valley, Landers, Yucca Valley or Morongo Valley. Often, owners advertise a place as being located in Joshua proper when it's actually 30-minutes away in Wonder Valley.
Sorry to all the budding debutantes in denial of their actual age, but there are no five stars hotels in the area. Palm Springs is a 30 minute drive if you're craving luxury. As far as motels go, Harmony Motel in 29 Palms has a nice pool and the owner, Nalini Maharaj, is a character worthy of an afternoon chat.
EAT
There was a time when I looked forward to stuffing garlic cheese toast down my throat from the local Sizzler, but now I crave the calorie stuffed dishes of another spot off Highway 62: Crossroads Cafe. There's no better breakfast joint in the area, and yes, there is a Denny's so don't try and play me as someone who would overlook such a thing. I go to CC for the Piggy Pancakes, but stay for the beer. There's something ungodly and yet perfect about pancake batter mixed with bacon, cheddar, butter and scallions.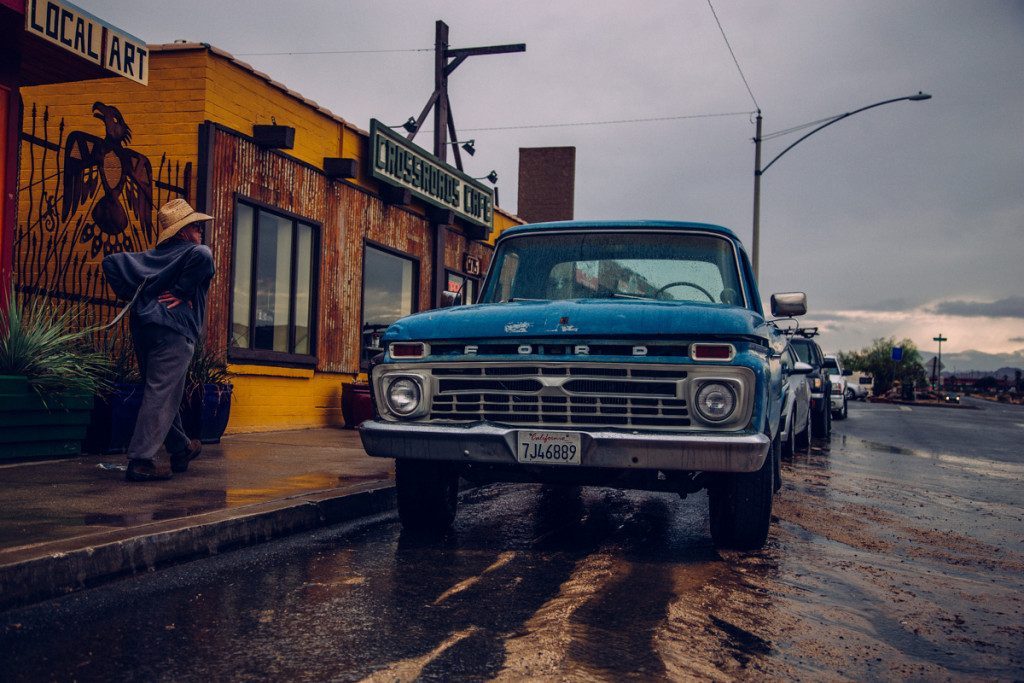 For the vegans reading this, The Natural Sister's Cafe across the street has a load of healthy options to get your energy levels right for your day hikes or rock climbing excursions. Quinoa burgers, organic power bars, kale juice … they have plenty of things people outside of California have never heard of for you hippies to ingest.
DRINK
You can drink at Pappy & Harriet's, but if you're really feeling adventurous, head to Wonder Valley and grab a beer at The Palms. Full disclosure, I'm in the process of buying five acres in WV so I'm partial to the area, but there's no place in California like The Palms. It's old school. Located off Amboy Road in the middle of no where, the dive bar serves up extremely cheap drinks and food to an all local clientele.
Joshua Tree Saloon is near the park entrance if you're not up for a long drive. You're likely to find more locals in here than you will Pappy & Harriet's; you'll also find fried pickles.
DO
It's no secret that the outdoor folk come to Joshua Tree National Park for the hiking and rock climbing. I nearly died hiking Ryan Mountain this weekend, which is more indicative of how out of shape I am than the trek's difficulty level. Still. it's worth a shot if you're into a 1,075 ascension in the desert sun. Barker Dam, Ryan Ranch and Lost Horse Mine & Mountain are easy, scenic hikes. The park entrance fee for a seven day car pass is $20, $30 for an annual.
This may not be the most adventurous activity in the area, but you won't regret getting your thumb green at Cactus Mart. The nursery lets visitors pot their own cacti for a reasonable price. It's a fun way to spend an hour or two, and they have some of the largest desert plants in the region.
That being said, my favorite thing to do whenever I'm up this way is just getting lost driving the backroads. There are thousands of abandoned cabins and hundreds of abandoned cars that make for interesting photographs and exploration. You're unlikely to run into anyone from Silverlake in these parts, so if need to get away from your get away, turn on your GPS and go for it. You never know what photograph you'll stumble onto.