There are moments while traveling that I find myself wondering, inexplicably, what in the fuck I am doing. Flying within the confines of a Boeing 747 doesn't ruffle my feathers much, but I do surprisingly suffer from occasional acrophobia. It tends to rears it's fangs whenever peering out over a cliff, or down from the top of highrises. Vulnerability. Based solely on proximity. Close to the ground, and yet far enough away to realize it's a long ways down.
So what am I doing here? In Laos. Vang Vieng to be exact. Riding in a hot air balloon. You could blame it on a text message received earlier in the day. It read something to extent of … "I met someone else. Sorry." There are few things that provoke feelings of giving zero f*cks other than a memo like that. So I, a D.A.R.E. alumni, enthusiastically paid $90 to float above reality in a basket instead of visiting the local opium den.
My efforts to mask whatever sort of millennial bullshit crisis I thought I was going through were momentarily successful once I arrived at our take off point: the playground of elementary school full of children. Despite flying dozens of English speaking tourists around daily, my pilot didn't speak the language. That meant I couldn't ask him about the holes in the balloon, or the worn-down basket we had to snuggly ride in. Hell, I couldn't even ask him for instructions on how to board the damn thing. His facial expression at all-times was that of a man confident in others having the ability to figure it out.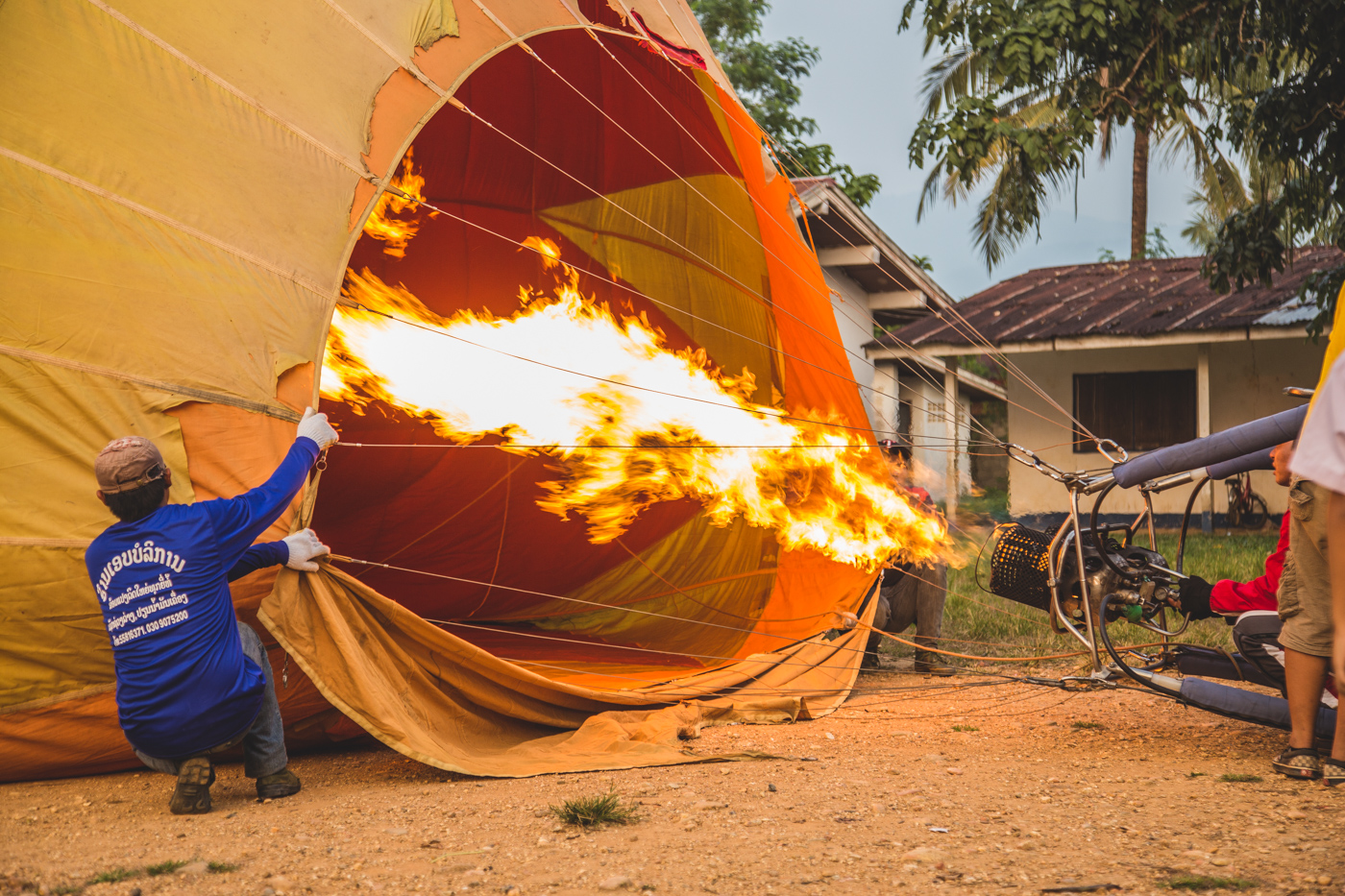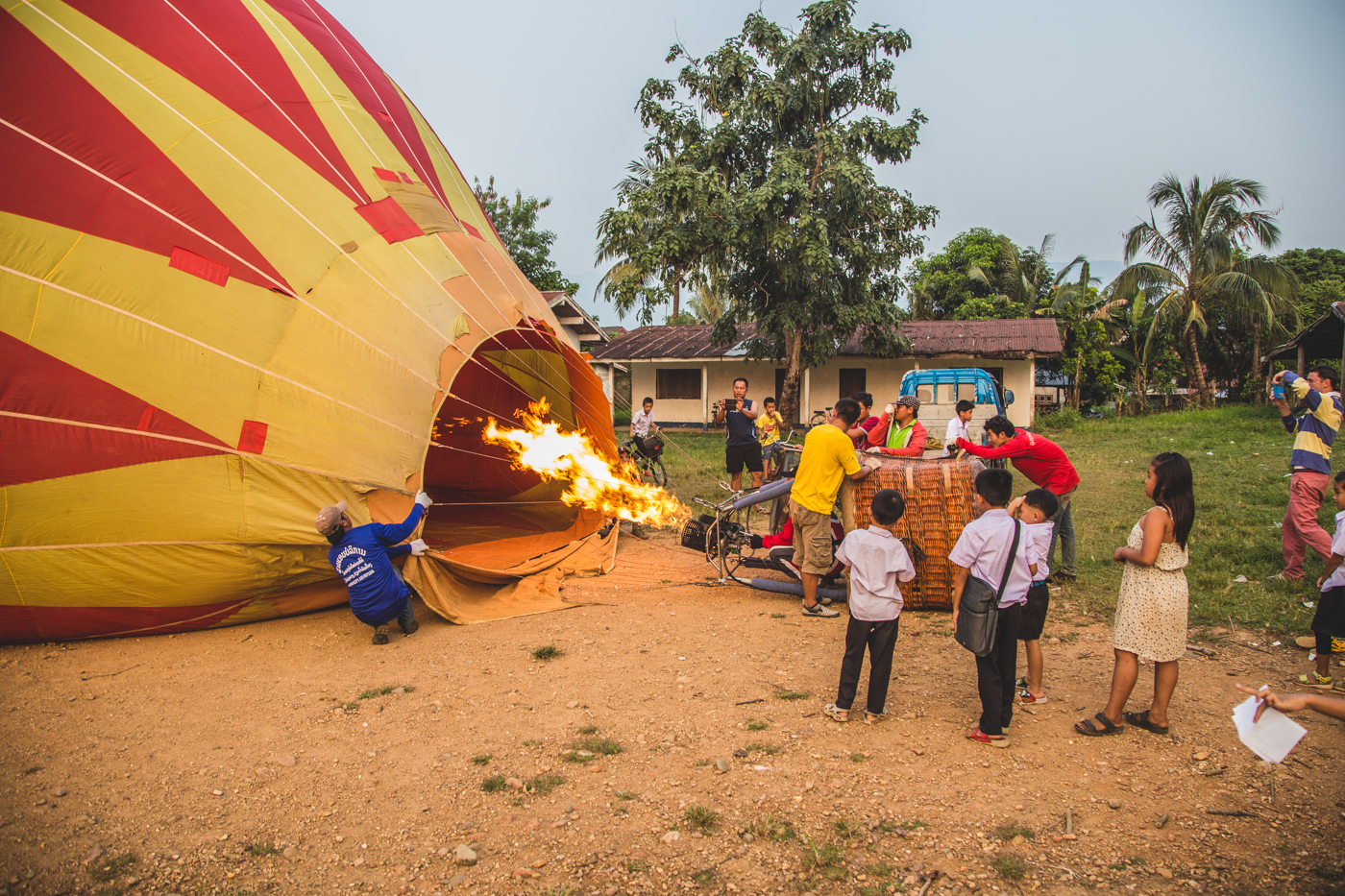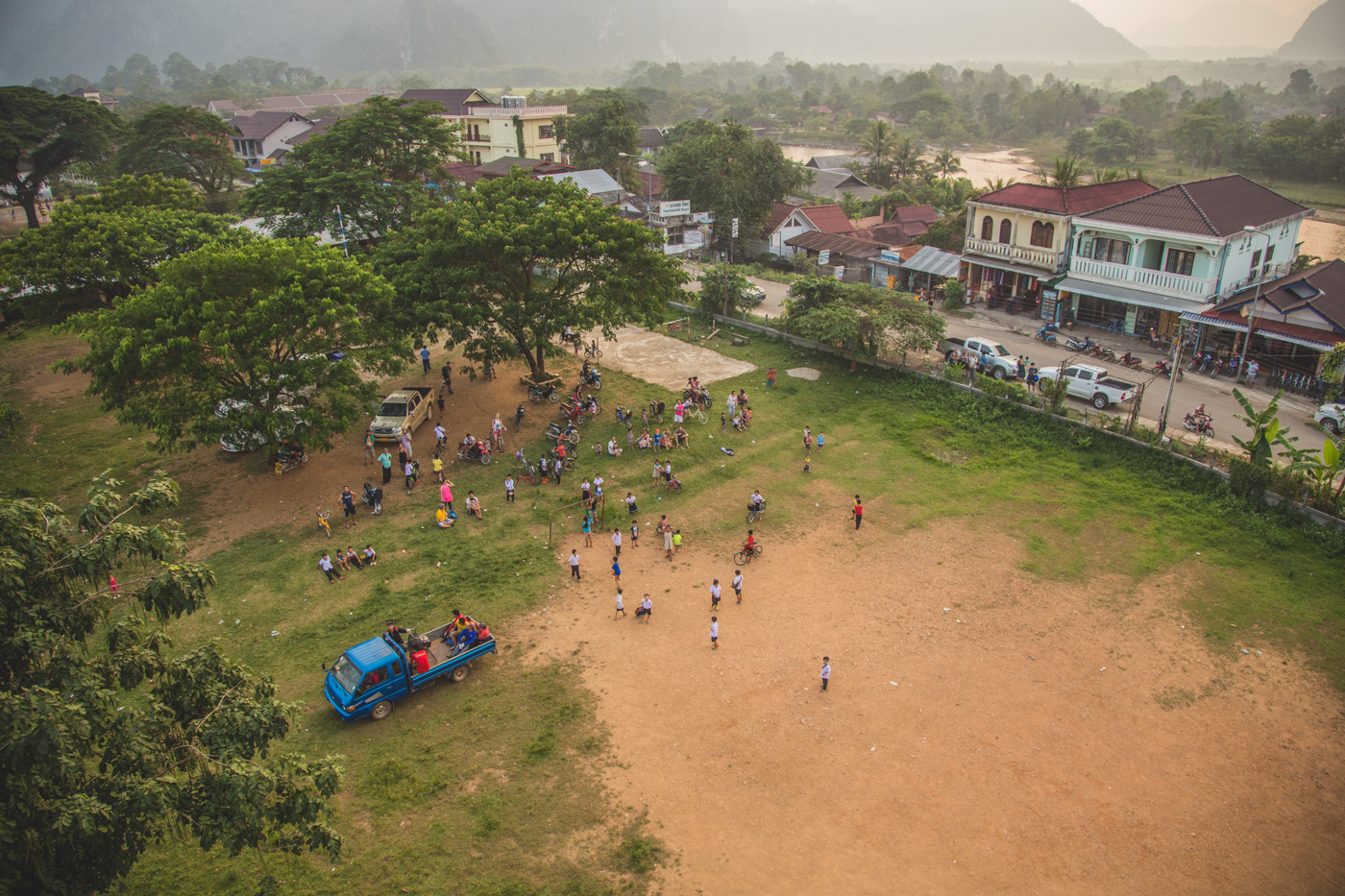 As we took off, I realized riding in a hot air balloon sounded much more exhilarating than actually riding in a hot air balloon. I was no where near as inebriated as the charming German who joined the excursion. And honestly, I'm not sure a flask of Jameson would have helped matters much. It likely would have exacerbated things. I was … absolutely terrified. Those emotions intensified as we continued ascending … higher … and higher … and higher … until those children running below us moments before were specks.
Epiphany. Franklin D. Roosevelt is full of shit. The only thing we have to fear is not fear itself; it's falling from a basket floating in the sky, sharting yourself on the way down and going all Jackson Pollock on the sidewalk. That's some terrifying shit. Thankfully, minus a brush with a power line, we landed safely after 30-minutes. I would love to expound on the breathtaking views of Vang Vieng, the scenic vistas, robust mountains and golden hue of the sky … I would love to lose myself in a pool of adjectives describing everything one could see 1000 feet up in the air, but unfortunately, my eyes were closed so I can't help you.