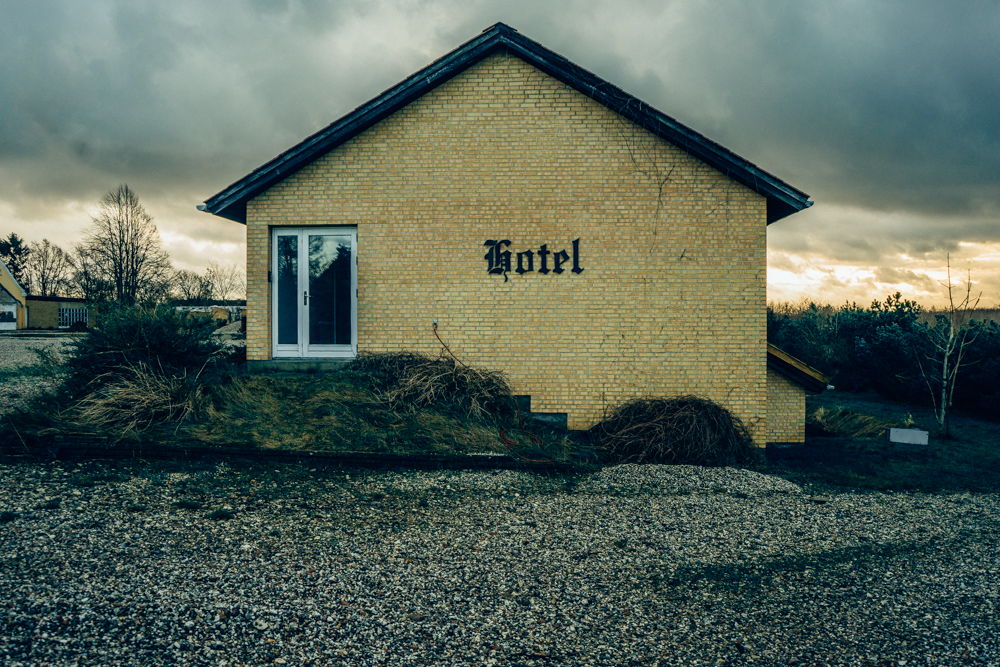 Around 3,000 to 7,000 refugees come to Denmark every year seeking asylum. For many of the Syrian and Eritrean refugees, Skuldelev Kro will serve as a temporary sanctuary while immigration decides their fate. Located off Østergade, the desolate inn and its restaurant were popular with Danes before burning down in August 2014. Now, what's left of the lodge has become a makeshift shelter for 19 men, one woman and three families living in its 20 approximate rooms.
On the basement floor of the property, Christian and Muslim residents share a kitchen leading out to a courtyard littered with rusty scooters and deflated basketballs. Upstairs, a sparking pool harkens back memories of what once was and in time, could be. But with Scandinavian winter chilling the air, the summersaults and bellyflops are on hold. The pool, like the entire hotel, its exterior, its corridors, its courtyard, is the epitome of lonely.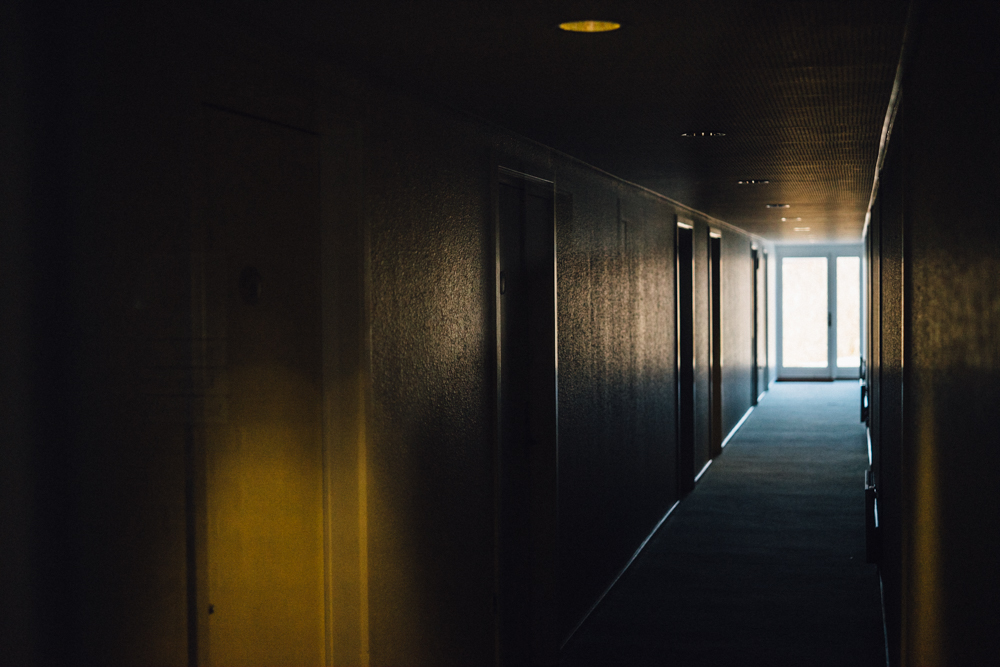 Still, behind many of the doors lining the eerie hallways are people with warm dispositions, generous hearts and enduring spirits. My fiancée and I spent Christmas morning meeting the current residents of Skuldelev Kro, listening to their recounts of journeys to Europe, their lives in Denmark, their dreams, their fears, their optimism that the worst could now possibly be behind them.
Dawit, an Orthodox Christian man from Eritrea, spent several years trying to reach Denmark before arriving at Skuldelev Kro. Back in his native country, all residents are required to enlist in the army, a national service that can last indefinitely. "In my country there isn't any freedom. Everything is decided by the government … there is no life there. No freedom. They can keep you in the army until you are 60," Dawit, 30, tells us.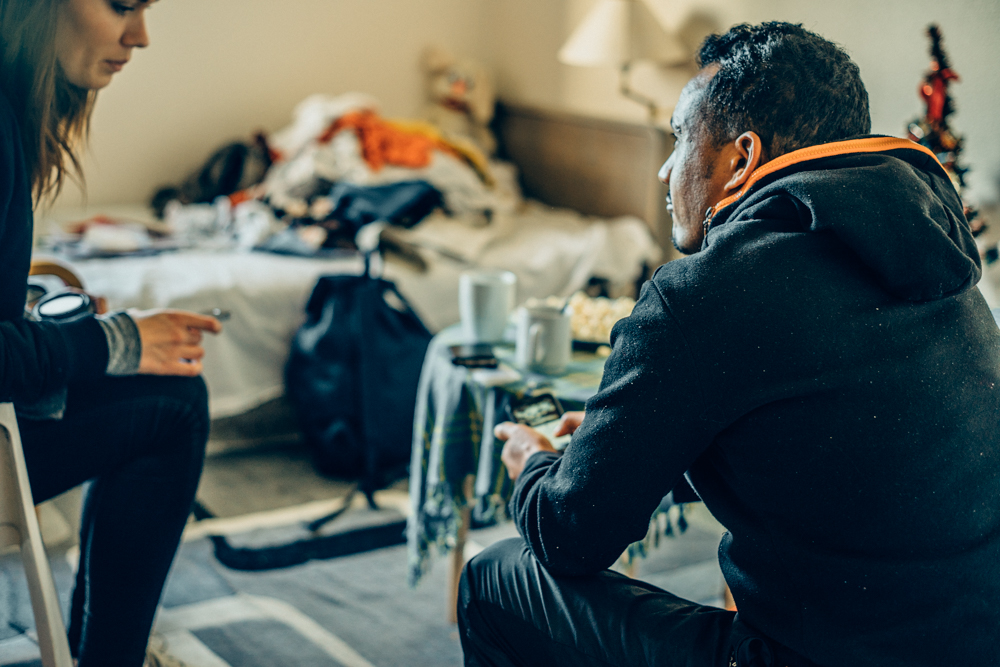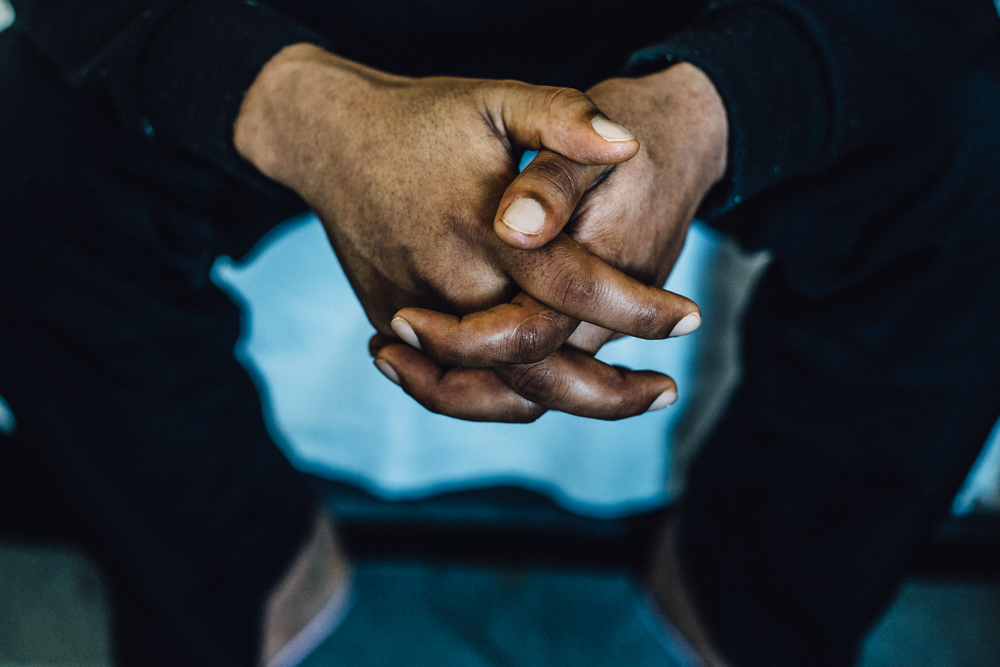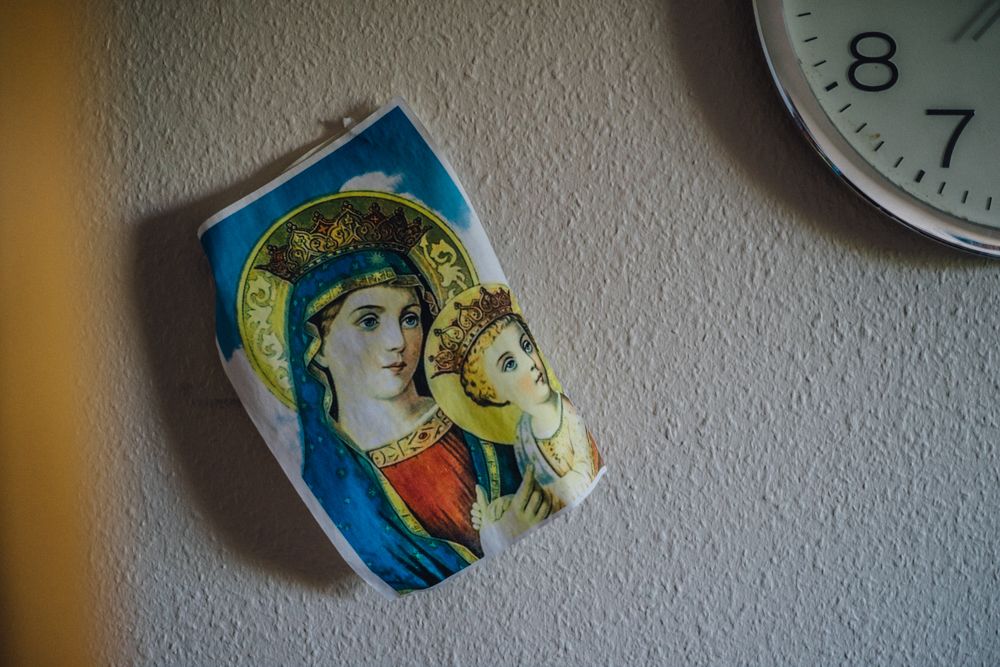 Images of the Virgin Mary and her son Jesus adorn his hotel room, and there are mandarins, bus schedules and books scattered about. This room is home until the government permanently relocates him to Skibby, a nearby town with a population of 3,127. Before telling us more about his life, he pours Trine and I coffee and tea. "I like it here very much. The people in Skuldelev are very nice and kind. Some come and visit us. I do have a hard time with the weather. In my country it does not get so cold."
The road to freedom has been a long and arduous one for Dawit. His first effort to flee his native land was a failed venture. "I tried to leave before but the military caught me. In 2012, and 2013, I was incarcerated. When I got out after two years, I fled to Ethiopia, a neighboring country. I hate my country. I don't like to live there," he says. After making it to Ethiopia, Dawit made his way to Denmark. His wife, still in Eritrea, was not so lucky. The military detained her after learning she was planning on seeking asylum in Europe. Dawit believes she's still in jail, but hasn't spoken to her and does not know when she'll be released.
While Dawit's future appears stable, the same cannot be said for another resident living underneath him. We will refer to that person as Mark for the purposes of this article. Mark is a father of six children, including a newborn daughter just 12-days of age at the time of this writing. Mark, a humble and devout Muslim from Syria, invites us into one of the two rooms he, his wife and their children share. "We pay around 8,800 Danish kroner (roughly $1266) to live here, that is before electric or water … the government gives us $30,000." The matriarch, wearing a hijab and actively avoiding eye contact, speaks better English than her husband, but doesn't speak directly to us.
Mark professes his love of Denmark during our chat, but reveals growing frustration with some of those in power. The Danish government has become more strict as the refugee crisis has spiraled out of control. Just a few months ago, ads were taken out in Middle Eastern newspapers telling those seeking asylum not to come. Mark fears he will have to leave to take care of his mother who has not been granted entry into the country. "The government in Denmark refused my mother so she lives alone now in Jordan. I sent objections to immigration twice but they refused, so I'm waiting to see what will happen. But if I can't bring my mother back here then maybe I'll go back to Jordan or Turkey. In the Middle East, it's different than here. My mother stays with me, I care for my mother," he says before nervously stating what he and I both know, "It's a problem."