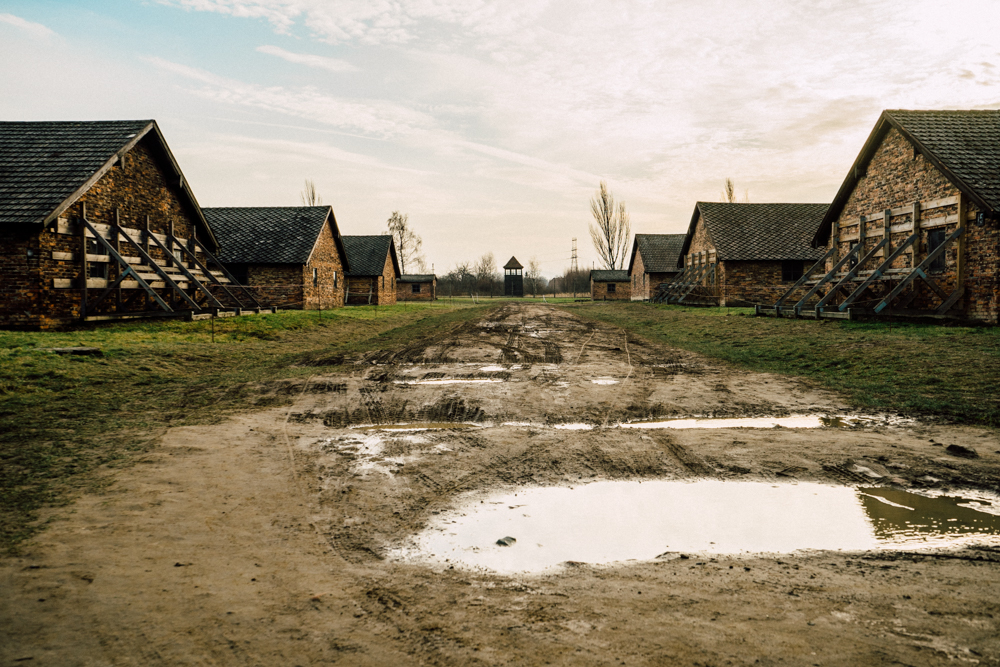 It would be fair to say that I've never longed to visit Auschwitz. In fact, before arriving in Poland three days ago, visiting had never crossed my mind. I've studied the history, seen the documentaries, heard the stories and thus figured myself better off deprived of ever stepping foot anywhere near the Nazi concentration camp. And yet despite that initial disposition, on this chilly December day, I find myself walking the eerie grounds of Auschwitz.
We all know that over a million people were stripped of their freedom here, tortured until broken and then murdered. Some of us know that women were experimented on or executed so doctors could perform autopsies on their bodies. If a woman was pregnant, they were labelled incapable of work and killed immediately. Unruly prisoners were doused with water then forced to stand outside in freezing temperatures until they froze to death. Some were hanged. Others were herded into gas chambers if they were too sick to work, disabled or just on the wrong side of fate on any particular day. Still, knowing the horrors of Auschwitz before arriving did little to prevent my soul from aching while there. Humans are capable of terrible things.
I have to admit that I really don't have anything profound to say about this upcoming batch of photographs. The images are not as colorful or vibrant as some of the other stuff you'll find on my digital travel journal and I do not have the mental energy to construct a thoughtful essay on my visit, the failures of man, our frailty, our wickedness, our indifference. I will say this however, mankind's past does not look that different from its present or its future. The Cambodians, Rwandans, and more recently Syrians would certainly agree. I would also say that hiding from the past will do little to prevent the eventual confrontation with it.