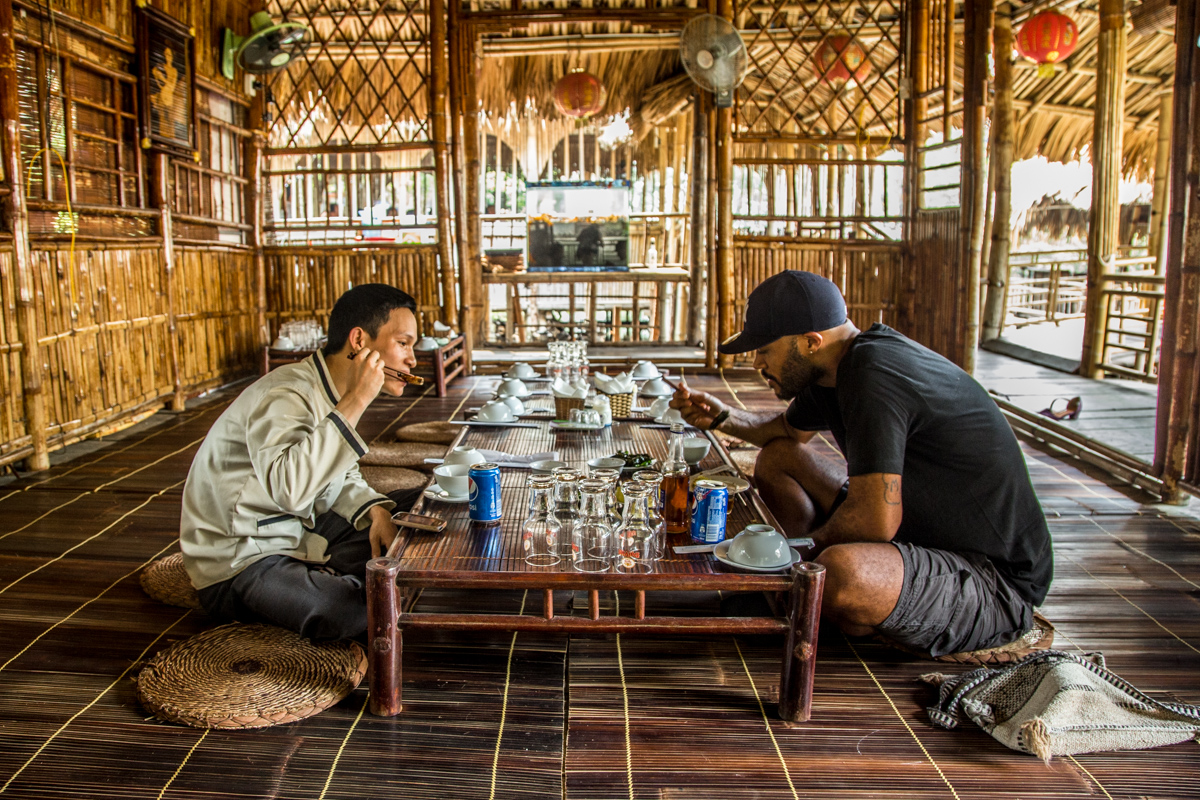 From grilled tarantulas to sautéed snails, one man's bizarre food is another's delicacy. What I've discovered from traveling is that through trial, transformation of the bizarre is possible. Dishes with ingredients that once bordered on vomit-inducing from the mere mention are now among my favorites. One of those dishes is snake, a protein introduced to me last year in the outskirts of Hanoi, Vietnam.
It was during that same trip that I tried Balut, a developing duck embryo boiled and eaten in the shell along with garnishments like cilantro and peppers. While that may not sound appealing to all you Guy Fieri fans out there addicted to fried cheeseburgers and chocolate dipped Oreos, I can assure you that if you're brave enough to try Balut, you'll be delightfully surprised … and less of a fat ass. But good luck trying to find that or snake in Downtown Los Angeles.
One of the primary motivators behind my frequent travels is the opportunity to sample the exotic. No matter how hipster you are, there's no ordering roasted guinea pig at your local Waffle House. There are thousands of great places to eat in the United States, but the flavors you find in Laos or even Denmark vary so much from what you find domestically that just traveling for palate expansion is reason enough to have a passport.
Below is a video I put together with the TravelCoterie.com highlighting some of the most bizarre foods I've been fortunate enough to sample. The snake, the snails, even the Balut, it's all here in this clip.