It's called Tak Bat, and it's been happening everyday in this town for the past 100 years.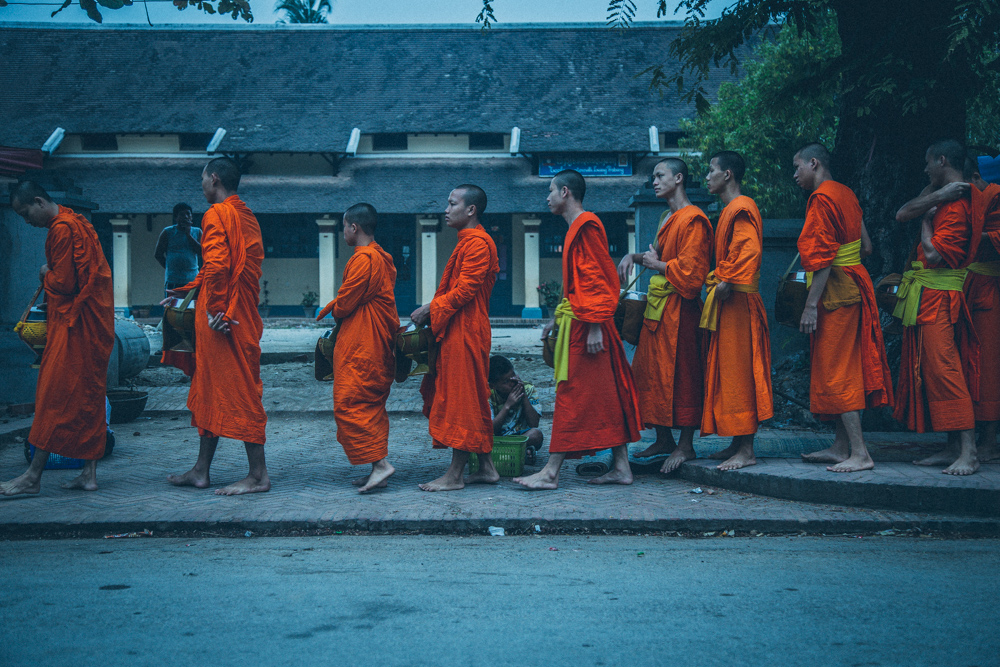 Just before sunrise, hundreds of monks walk single file line through the streets of Luang Prabang carrying lidded bowls. Before returning to their temples, they receive spoonfuls of sticky rice from almsgiver who also line the streets awaiting the procession. For many monks, the rice is their only meal of the day.
No one speaks during the ceremony. The only sounds created are those of temple bells tolling, sandals lifting up and down … and, to the annoyance of some, camera shutters opening and closing.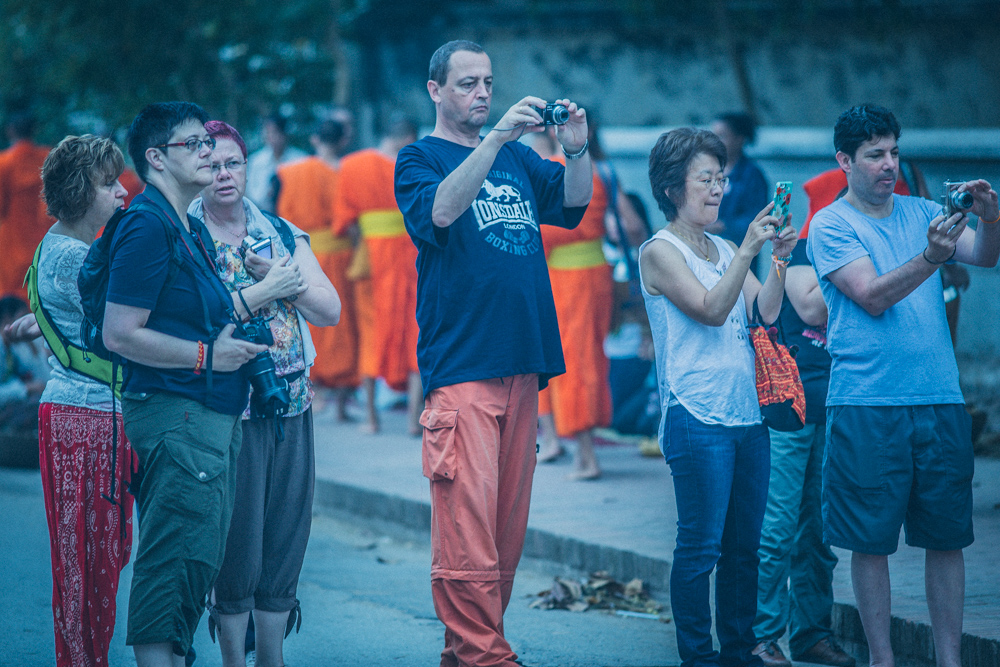 If you've ever spoken to me in person about Southeast Asia, I light up discussing Laos. It's always a pleasure to recount my days conversing with monks, meditating and chanting with them inside their temples, photographing them. At the time, I didn't think there was anything wrong with using a camera to document my experience, and the majority of the monks I spoke with seemed to agree, but on the morning this images above were captured, I wondered if maybe I was wrong. Maybe everything wasn't meant to be documented.
My frustration was born out of the spectacle that Tak Bat has become for hundreds of tourists. When I saw some of my fellow travelers turning into paparazzi and shoving their cameras in the faces of monks, I grew incensed. Some photographers shouted, others lit up the streets firing their flashes, some obstructed the young men's path to get the "perfect picture". The lack of respect was infuriating, even as I stood there at a distance capturing images myself.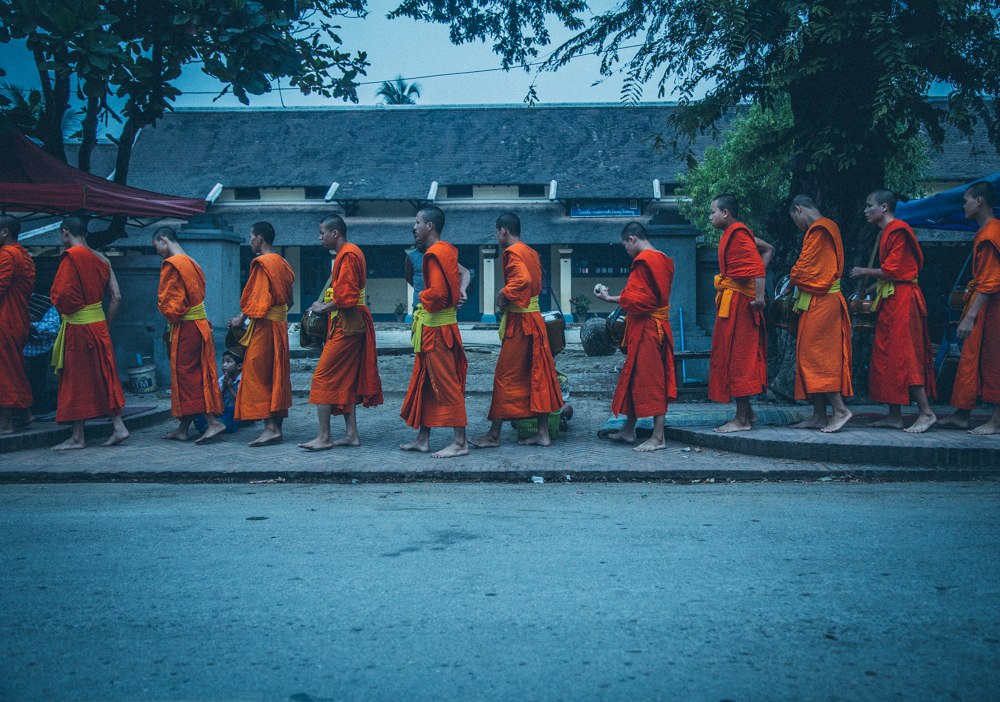 I left that morning thinking maybe somethings are just meant to be experienced and not documented. Maybe we're ruining sacredness by trying to contain it within a square. Maybe we're becoming more and more detached from our humanity because we're busy digitally objectifying it. Maybe it's OK to put the cameras down for a few minutes and just experience the world.
There's local talk that the Laotian government may suspend Tak Bat because it's become a dog-and-pony show. Some say residents are increasingly less inclined to participate in the tradition because so many of us who come there to witness the ceremony, also come there to inadvertently destroy it. Let's hope we change the course before its too late.