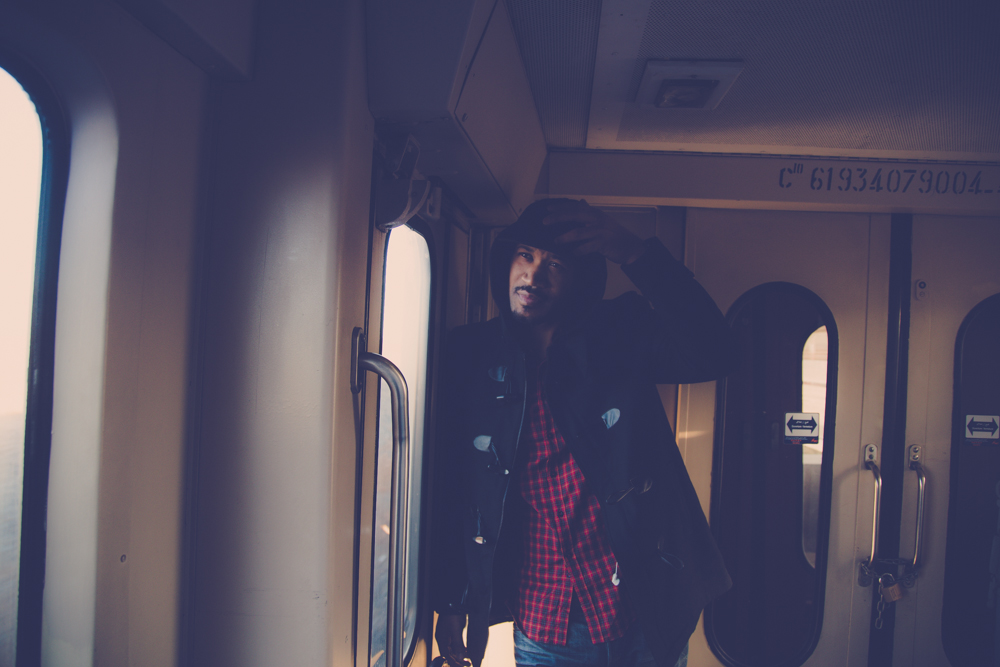 When you're a "rich American" traveling in a country like Morocco, you do not decline the premiere service on their overnight train; you take it because you're a fucking patriot and that's what Obama would want you to do.
Let's be honest here, I'm not exactly Jay Z, but I wasn't really going to miss $38 for a first class ticket from Tangier to Marrakech. The salesman told me I'd be put in a sleeper car for the 12-hour journey, which sounded like music to my ears since the train left at 9:35 p.m. This meant I could save money by not having to book a hotel that night, and I wouldn't lose a full day traveling the 400 or so miles south since the train left at night.
Unfortunately, the Moroccan idea of first class, at least on their trains, is a bit different than what us gringos are used to. I boarded the train expecting some Hiram Bingham type shit, you know … a porter, maître d' … this sort of thing. Instead, I found myself carrying my own luggage down a narrow corridor full of other equally shocked gringo tourists until I reached an empty compartment with two sets of twin beds. My bed, or prison mattress if we're being honest, was the top one an employee informed me.
My roommates for the evening were not the virgins Allah had promised me in my dream the night before, but three Moroccan men: two elder gentlemen and one that looked to be around my age. They were nice, cracking jokes about how there was no booze on the train and how maybe I could get lucky with one of the tourists while they watched and cheered me on in Arabic. I mean, I'm glad they had some sort of warped sense of humor, but by 11:00 p.m. I was thankful they were all night-night under their sheets while I indulge my American Horror Story obsession.
One of the men did wreak something awful though, but then again, it could have been me. I'd been in the same pair of socks for three consecutive days, so perhaps the culprit responsible for making breathing a cognizant exercise was I. Or maybe it wasn't. I guess we'll never know.
I woke up the following morning glad the train hadn't derailed. My sleep was, well, intermittent thanks to the bathroom door's proximity to our compartment. It may not have been first class in a traditional sense, or even second class, but I can't think of another way to get from Tangier to Marrakech as effective. And it's one of those things you can say you did that people will think is cooler than it actually is. Isn't that what travel is all about? "I hiked three days to reach Machu Picchu," sounds like some some sort of epic adventure to a person who hasn't been to Machu Picchu, but it's the same fucking view whether you hike or get dropped off by bus. It's just about what sounds cooler to the uninitiated.