I know, I'm pretty bad ass. I mean, a guy who isn't bad ass couldn't possibly appear in a photograph looking as epic as I do above. But I can't take all the credit, I have to reserve some praise for my companion, Perdigon. He was, for all intensive purposes, a crazy fucker … but he made my trip to Cusco a memorable adventure.
I honestly don't even remember how I found myself on the outskirts of Cusco, gallivanting around ruins with Muñoz Velasquez Waldircito, but it was an amazing experience. That being said, imagine my internal grimace when I learned Muñoz, my guide, was 14 and spoke no English. Then imagine the discomfort my spirit endured as the clouds opted to drench our twelve-leg cavalcade with a cold downpour.
Then there was Perdigon … or "crazy horse" as the locals affectionately referred to him. That was a description P had no issue living up to, trotting, cantering and galloping at his leisure throughout our three hour ride. It was whatever he wanted, whenever he wanted. I held on for dear life at times, hoping I wouldn't somehow permanently damage my gonads, or find myself launched into the misty winter air and landing in a pile of horse shit.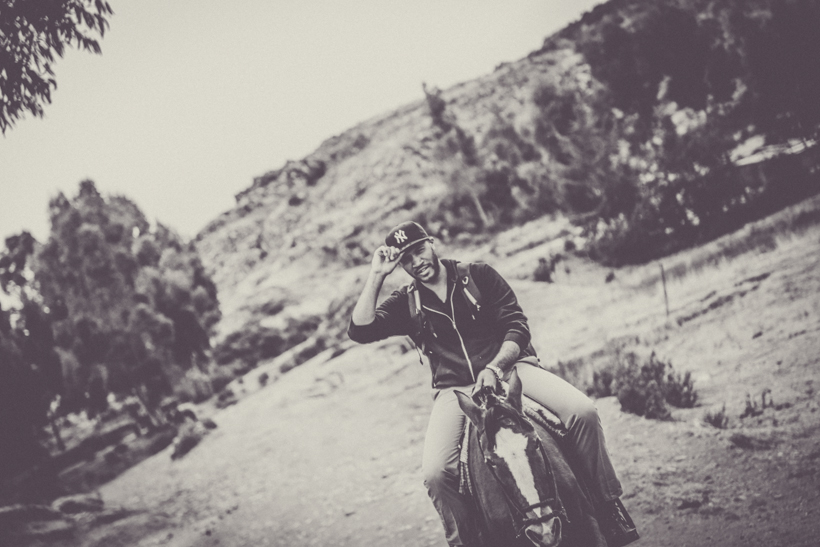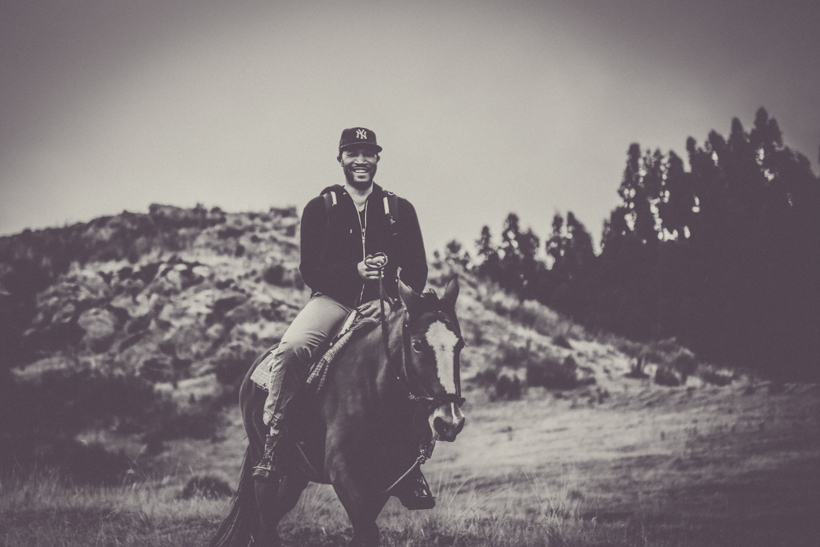 It may not sound like an ideal way to spend an afternoon in Cusco, but I honestly can't think of a better way. Maybe it's the kid in me, but there was something refreshing and liberating about riding a horse around ancient Incan ruins with a fearless 14-year-old kid. Unfortunately for all you archaeology nerds reading this, I can't tell you much about what I saw during my ride because I couldn't understand shit Waldircito was saying … but I do remember crawling through some caves, out of some caves and into some caves. And I remember him laughing because I was twice his size. Yes. I remember that vividly.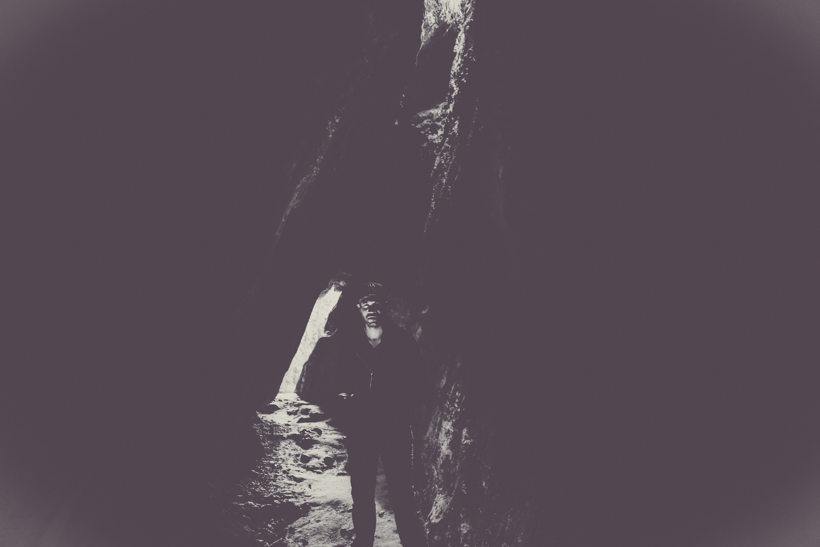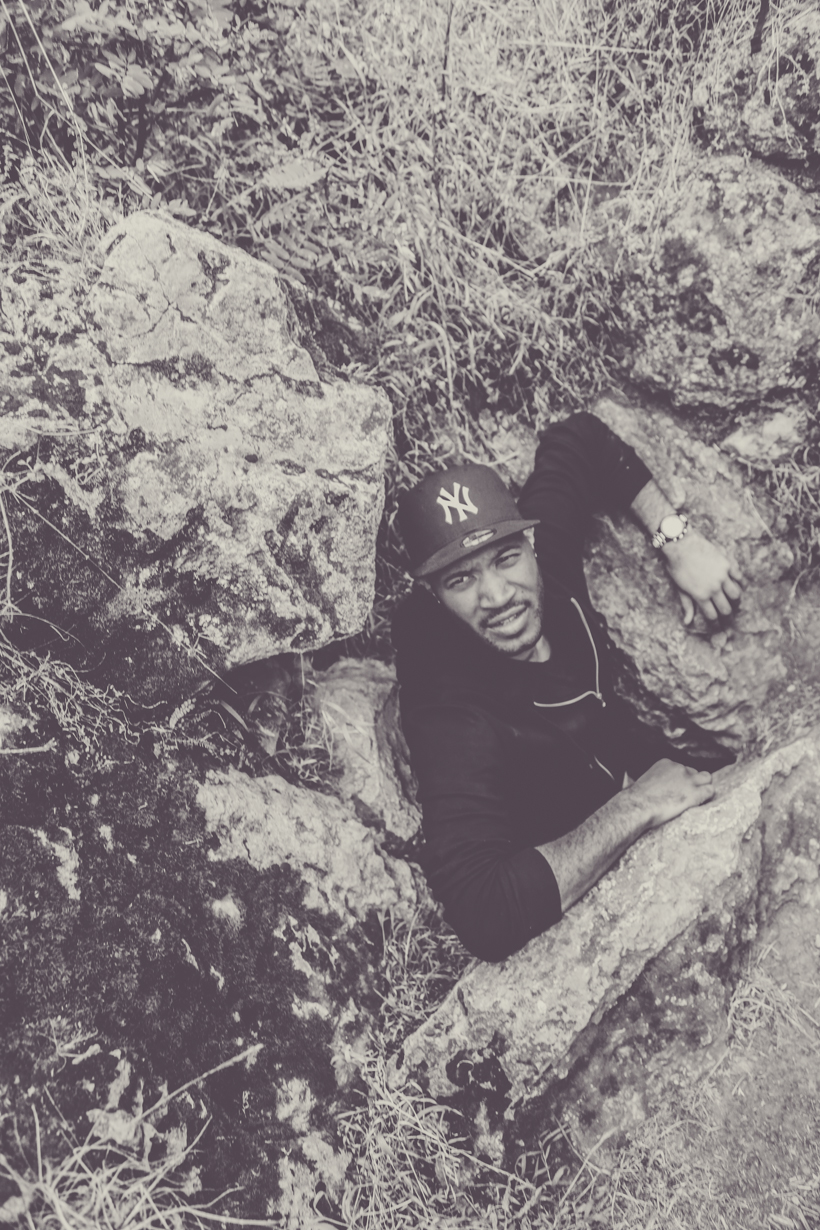 And I do recall one of the three places we stopped being named Amaru Machay. The name, translated into English, means something like Temple of the Snake … but I can't be sure and am too lazy to Google it. Inside the ruin, the boy pointed out an altar Incan priests once sacrificed poor women and children on. There was also a carving of a snake etched into a wall that looked more like a tube than a serpent upon initial inspection. Still, seeing sites like these without tourists pushing and shoving with their Canon Powershots made it worth the $15 my guide and horse set me back. Templo De La Luna may be the name of another ruin we visited … that just popped into my head for some reason, so I'm assuming it's right.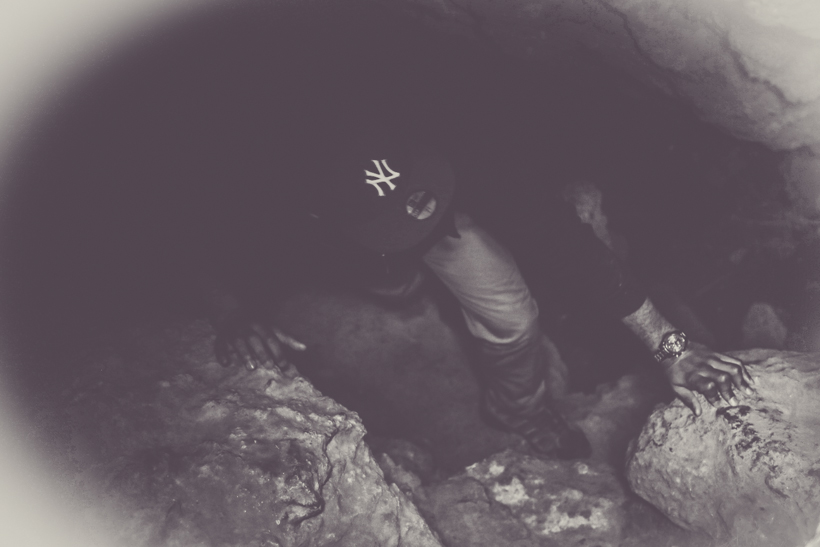 If you plan on riding while in Cusco, I suggest hailing a taxi from town up to Sacsahuaman. From there, just ask a local where you can find a guide doing horseback rides. I wouldn't suggest paying more than $20 a person, and if you're a good haggler, you can probably cut that in half depending on the amount of people in your group. Most of the tours last about half a day, and unless you roll with a tour company, your group will be small. My guide can be found on Facebook by clicking this link. My assumption is that he's still alive, but he's recently been posting pictures of cartoons characters kissing each other along with images of people cutting their wrists. I guess I should maybe see how he's doing.