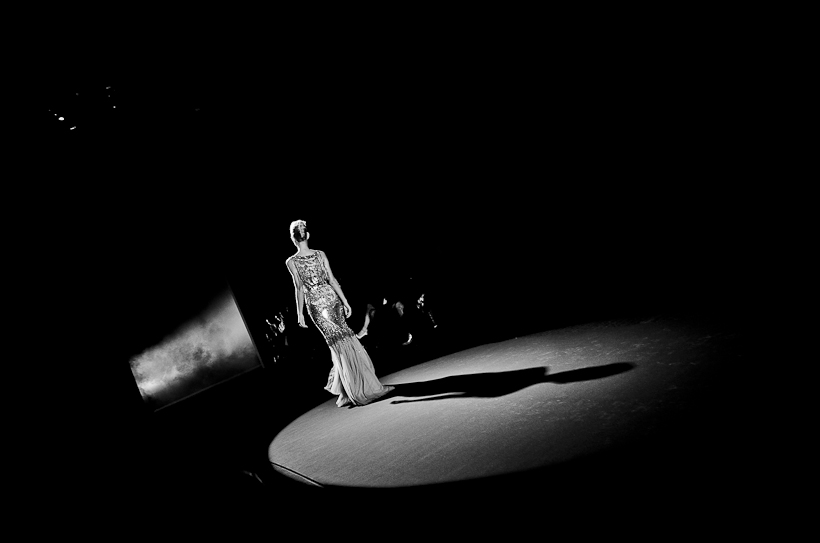 Mercedes-Benz Fashion Week has come and gone. In the end, thanks to my friends at IMG and Zappos Couture, I was able to see 16 runway shows or presentations. And as much as I'd hate to admit it, they changed something inside of me. Despite having previously dated two women in the fashion industry, I never saw myself as a person who gave a shit about clothes. Yeah, these jeans may have set me back $14.99, and are probably five years old, but they still fit … so fuck your J Brands, Karen!
But there's no way you sit through a Nicholas K show and not come out of it wanting new gear. And it's impossible to see anything Y-3 puts on the runway and not feel like it's the flyest shit ever. Then there's Zang Toi, Badgley Mischka, Rachel Zoe, Nicole Miller and Mara Hoffman whose shows make you want to marry a model and spend all your money on her wardrobe. Or just marry Monika Chiang, who may as well be a model as fine as she is.
I LOVED FASHION WEEK. It's completely off brand of me to say, seeing as how this is a travel blog, but fuck man … there's something so creative about the statement we can make as people by what we elect to wear and how we choose to wear it.
Anyway, I did get a chance to snap some pictures during some of the shows and these are some of my favorite images. Tomorrow, I get back to blogging about food and traveling … but until then, enjoy.