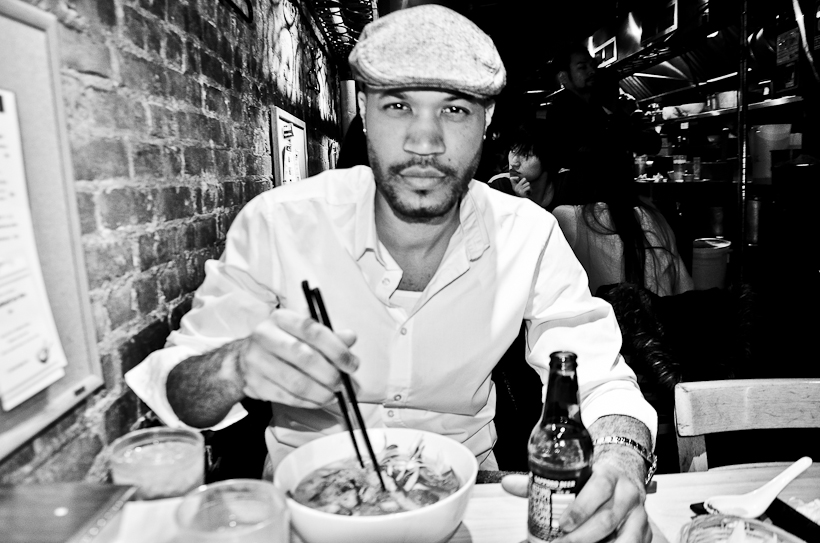 If you want ramen in New York City, you go one place: Totto Ramen.
Look, I would never send you to Hell's Kitchen without cause, so you're going to have to trust me on this one. There's a reason locals line up outside this joint for hours to throw down a bowl of brothy goodness, and it's not because of the charming atmosphere of 52nd and 9th avenue.
The menu at Totto Ramen is simple: six entrees with a handful of complimentary toppings. Owner Bobby Munekata, of Yakitori Totto and Hide Chan, doesn't overwhelm you with convoluted menus. Totto Ramen does one thing really well: ramen. And you'd be hard pressed to find a place doing these dishes better in the city. The noodles are housemade; I mean, how can you compete with that? And they char slabs of boiled pork with a blowtorch right in front of you … which is like … something God couldn't even dream up.
I stopped by Totto Ramen for the first time ever on Sunday evening at around 3:56 p.m. The restaurant doesn't open until 4, but there were already 13 people outside waiting for tables before my arrival. This means, if you show up after the place opens, be prepared to wait. Fortunately, I was able to grab a table without waiting, but it didn't take long for a new legion of patrons to assemble outside the small noodle house once the initial customers were seated.
I ordered the Totto Extra Spicy Ramen with char siu pork. The dish is prepared with  original rayu, spicy sesame oil, Paitan ramen, scallion, bean sprouts and nori. I ordered a extra side of seasoned avocado to give the dish a bit texture. The meal was incredible. The noodles were hearty, the chicken based broth had the perfect blend of flavors, and the pork was mouthwatering, and yet crispy. In all, the entree set me back an astonishing $12.75, which for it's quality and location, is a steal. You can do far worse in Hell Kitchen's for far more money.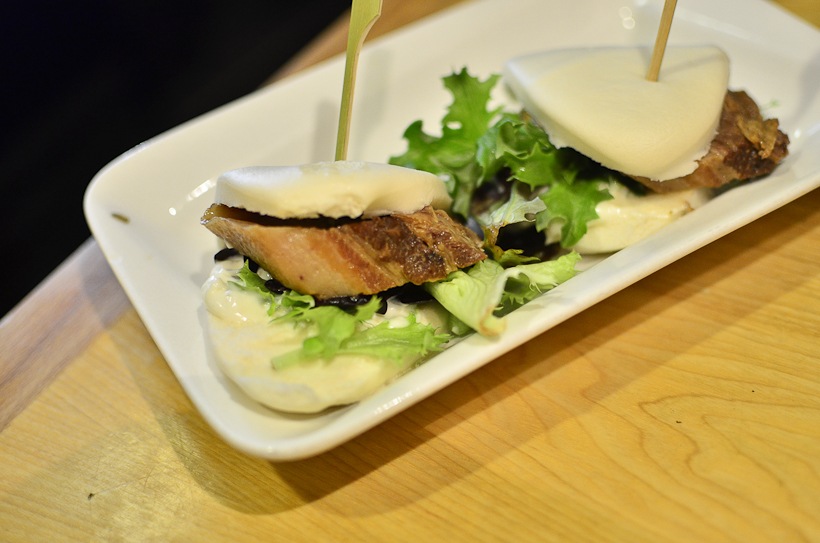 Look, am I a ramen aficionado like my cousin Brandy and her boyfriend, Mike? No. But I am well-traveled enough to know if you see a line outside of a restaurant, and the people aren't wearing fanny-packs, it's probably a place you want to check out. Totto Ramen is a local favorite, and a definite must if you're in the City and craving some noodles.