I'm still surprised by how much fun I had visiting Puerto Rico, because, I mean … well, it's fucking Puerto Rico. Not exactly the first place that pops into your mind when you think of exotic destinations, and yet, it's exotic. From the culinary delights, to the tropical weather, lush rain forest and vibrant music, this is a place worth checking out. And one place you should definitely spend a few hours if you're ever touring the island is Luquillo Kiosks.
I made a stop here back in July 2012 after leaving El Yunque National Forest. The 60 or so bars, restaurants and shops that make up the roadside plaza are located on Route 3 along the beach in Luquillo. At first sight, the place looks dilapidated and rundown, but it provides an authentic Puerto Rican experience if you're looking to live like a local. You aren't going to find Aunt Sarah and Uncle William hanging out here, that's for sure.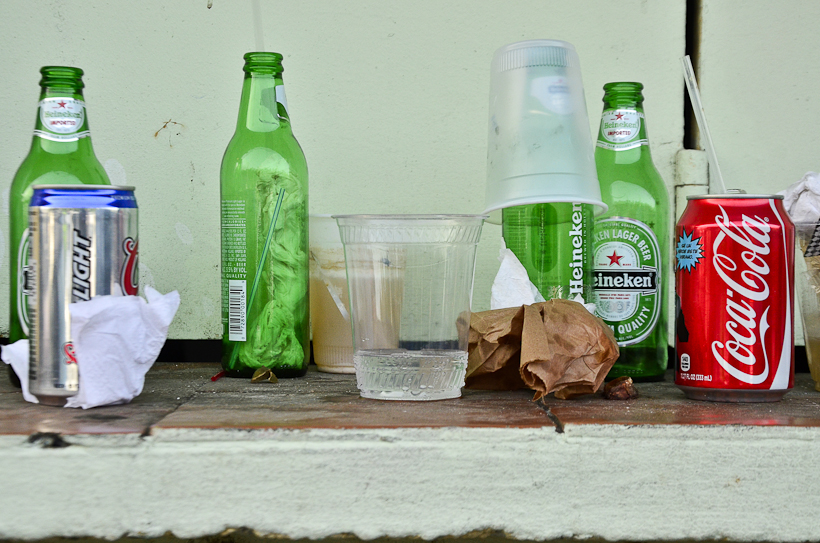 And after spending a day hiking in the rain forest, it's a great place to relax while sipping on an ice cold Medalla (a local beer). Most of the bars have decent quality booze at competitive prices; I think my ex and I purchased two large coconuts topped off with rum for about $2.50 each. A coconut that size would run you $5 back on the mainland, and without the rum, so do yourself a favor and order one.
And if eating greasy, fattening, artery clogging dishes is your thing: there's no shortage of options here. I'd suggest something, but I only remember the drinking part. Still, I'm sure some of it was good … and it's not like you'll find these dishes back at the Four Seasons; something tells me sweet plantain stuffed with hamburger meat isn't on the menu at your favorite five star. Aphrodisiacs these are not, but who wants to have sex after seeing this? Not me.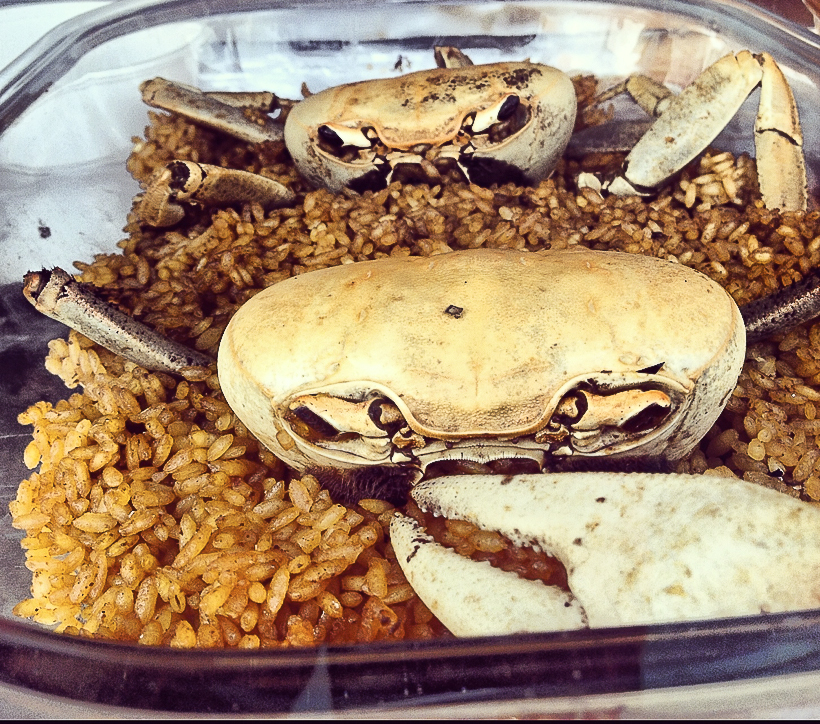 A couple of the bars also have live music in the evenings, but chances are it'll be drowned out by locals blasting Puerto Rican music from their cars. That doesn't mean you shouldn't check out the joints with live music, it just means you're in Puerto Rico and everything is kind of laissez faire (please don't be the guy who messages me to tell me I'm not using that word in the right context).
Also, when I'm inebriated, as I most certainly was on this day, I'm not really interested in taking photographs. That being said, I did snap a few images before reaching my tipping point. And no, I didn't give that dog booze … although it probably crossed my mind at some point.