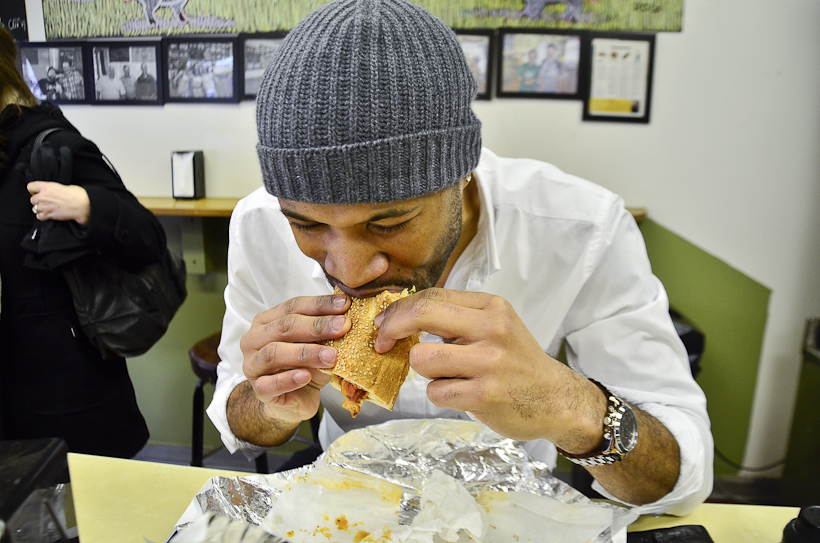 The cheesesteak … is there a more overrated artery clogger in the history of food than Philadelphia's culinary symbol? No! That's why during a recent trip to the "City of Brotherly Love", my friend Claire and I made a point of avoiding … at all cost … anything cheesesteak related. People don't go to New York for hot dogs, or Chicago for Giordanos, so why trek to Philly just for a cheesesteak? If you're smart, you avoid it … and the Liberty Bell while you're at it.
And instead, you might want to follow our lead by heading straight for the less popular, yet highly rewarding, Italian Markets. Our morning started with a cup of coffee at local favorite Anthony's, then some gourmet cheeses and prosciuttos from Di Bruno Bros. But it was shortly after stumbling out of this place that we came across Paesano's.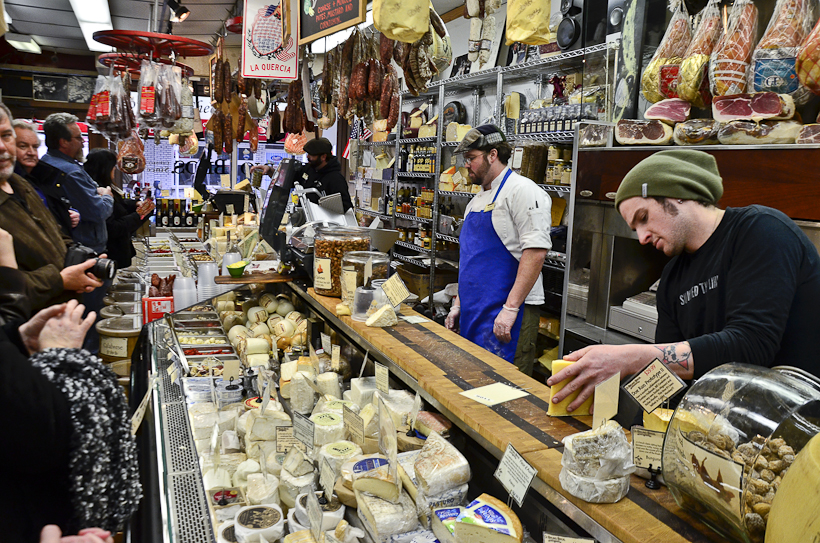 One look at Paesano's menu and its clear the guys behind the counter aren't f*cking around when it comes to the fine art of curating sandwiches. Take their Liveracce for instance: a savory masterpiece comprised of crispy chicken livers, salami, sautéed onions, iceberg lettuce, roasted tomatoes, garlic mayo, sweet orange marmalade, gorgonzola spread and hot sauce. Tell me you've seen something like that on a menu before … come on … I dare you.
And I have to admit, even to a swine lover like myself, the vegetarian Panelle looked delightful. With a Sicilian chic pea pancake, roasted tomatoes, roasted fennel, pepperoncino and Godzuki (sour cream & hot sauce), there's no way you could go wrong with this if you're one of those tree-hugging PETA lovers.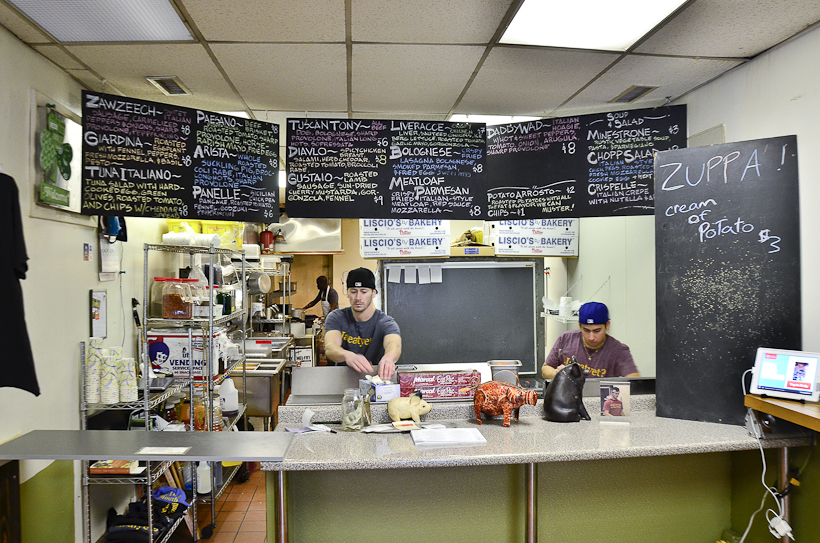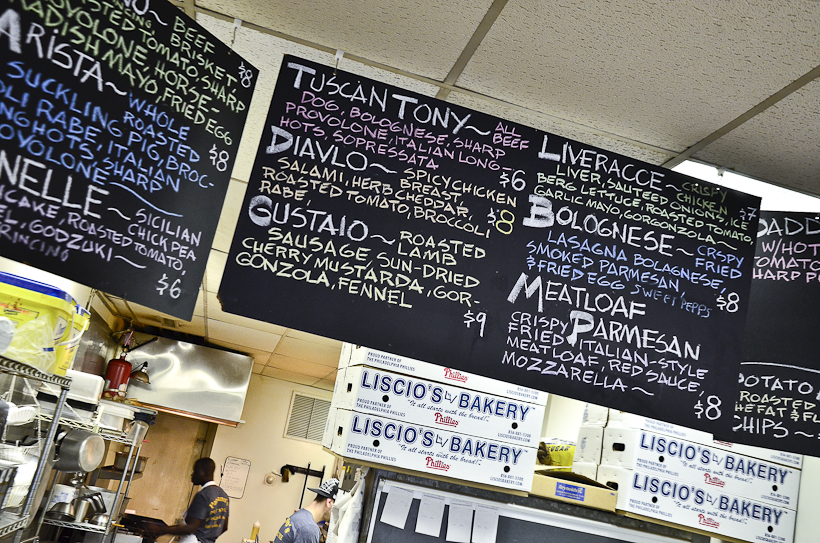 I, however, opted for the Diavlo: a dish that would forever change my view of what a sandwich should be. It was pure heaven ingesting that baby with it's spicy chicken breast, slices of salami, roasted tomatoes, broccoli rabe, herb cheddar spread and sharp provolone. I, in my 29 years of eating food, have never had a more memorable sandwich … and doubt you have either.
Claire, being a little more athletically inclined, and well, just in much better shape, downed the calorie overload rightly named the Paesano. It's a greasy contraption with horseradish mayo, fried egg and sharp provolone stuffed to capacity inside a hero bun. Despite being 5'3, she managed to leave nothing more on her plate than stained napkins.
Seriously. Fuck a cheesesteak. And at an average of $7 a sandwich, you're not going to find a better sub at these prices in all of Philly. It's a local joint, so there aren't lines of tourists competing for a meal. And, as I learned several days later, was featured on Anthony Bourdain's The Layover.
Paesano's! Go. Eat there. Have a RC Cola from the soda fountain and live like a local.