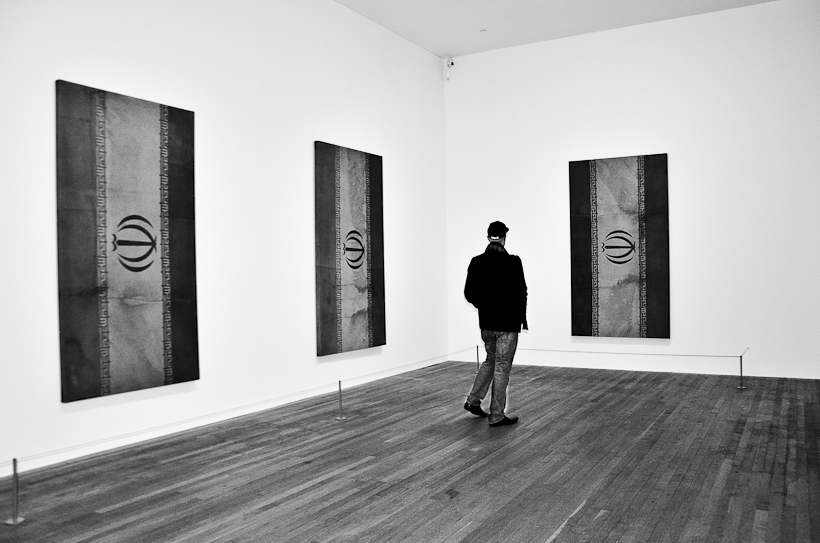 I don't know why I miss London. Maybe it's all this damn Coldplay I listen to, or perhaps the hours of Downton Abbey permeating my brain … but I do … as much as I hate to admit it … MISS LONDON.
It's an admission made begrudgingly since I usually crack on the place when fraternizing with my friend, Claire. She's a Brixton native who loves her country, which is a far cry from my feelings for the place. I spent a week experiencing London in October 2012 and couldn't wait to leave. Visually, it's just dreadful. And Brits are, well, a very depressing people. You could push one in the back while walking through the Tube and they'd apologize to you. "I'm sorry I walked into you pushing me," they'd say. It's bizarre … very. I mean, with their history of imperialism, they should be sorry, but it's not like they're rocking red coats now, or shackling slaves, or shooting Aborigines in the heads, or fucking with William Wallace's mojo. That was all so long ago …
Still, there's something charming about English culture. Their museums are world-class, their food isn't as dreadful as you'd think and it is a very international city … I'd even argue more so than New York. And those damn accents … how does anyone not rejoice at the sound of the Queen's tongue? Plus, that Churchill guy was all right; and Dido's a cute chick, idn't she?
I went to London after first touring Paris and Venice, so from a visual perspective, I found shooting there very uninspiring. You can't take a bad picture in Venice, and there's a reason Hitler didn't bomb Paris: it's fucking Paris. That being said, these are among my best images from my week in London, and I use the word "best" very loosely. I'm honestly embarrassed to show these, but they're all I have. And maybe that's why, on some level, I miss the place so much: I wasn't able to capture what was special about the city and the country. It's usually my strong suit while traveling, but in this case, an epic failure. And if you know anything about me, I abhor failing at anything.
I guess you can't always appreciate the pulse of a place on a first visit … sometimes you need two or three trips; it took four to Belize for me to get a firm grasp on things there, and yet only one to Cuba. You just never know with some places.