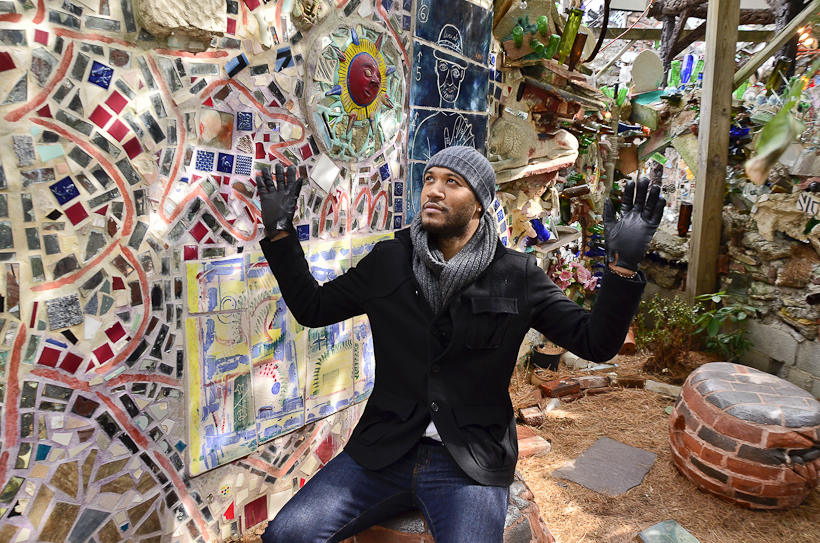 If Jesus were a Philadelphian hipster, this would be his Garden of Gethsemane. It's not hard to imagine the trend-setting philosopher and his boys walking around Philly's Magic Garden with its narrow corridors and eccentric mosaic designs. Maybe they're baked off their asses thanks to some high quality Cannabis, or typsy after downing a couple chalices of Jesus Juice … whatever the case, they'd most certainly be tripping out while checking out this place … but since that probably isn't going to happen … you should totally get high and check out this place on your own.
This is Philadelphia's colorful, surreal and very cool … Magic Gardens. Chances are that if you're visiting Philadelphia, that stupid bell and the Rocky stairs are on your to do list. But hey, why not throw that shit out the window and check out this place instead. Located at 1020 South Street, Magic Gardens is the birth child of award-winning mosaic mural artist, Isaiah Zagar. It's part community arts center, part art gallery and part trippy playground showcasing Zagar's mosaic vision.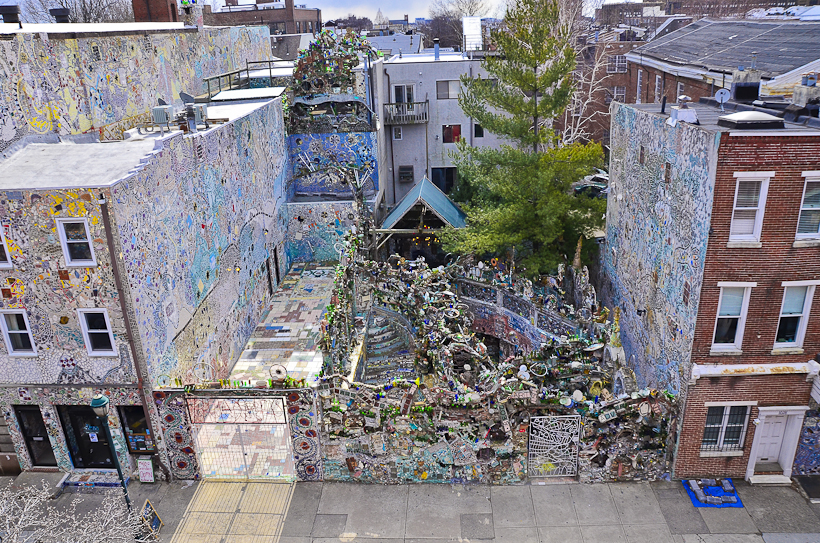 PMG, a whopping 3,000 square foot space, includes a fully tiled indoor space and a massive outdoor mosaic sculpture garden that spans half a block on Philadelphia's famous South Street. I spent part of Sunday afternoon wandering the courtyard trying to fathom how in the hell anyone could come up with this concept, let alone, execute it. I mean, there's broken dishes sticking out of walls, ceramic body parts juxtaposed next to Sprite bottles, and stairs … and passages … and arches … and bicycle spokes … and beautiful trippy shit.
This place my friends, is a definite if you're ever in Philly. And while I certainly don't condone drug use, it's probably even more far-out if you've gone on a ride with Puff the Magic Dragon before arriving.
THE COST:
Open to visitors daily, it's an inexpensive stop costing $7 for adults, $5 for students and seniors, $3 for children ages 6-12 and FREE for children 5 and under.