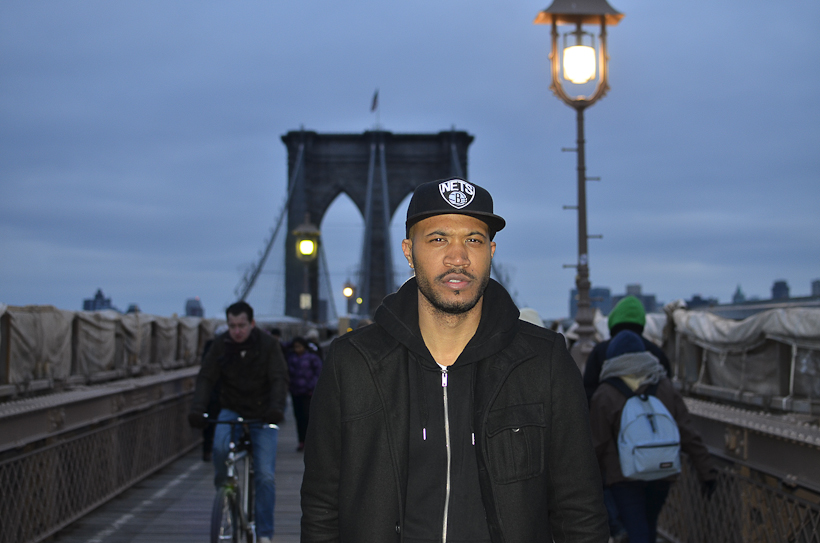 Maybe on some level it's because I can sing the first line of John Mayer's "Whiskey, Whiskey, Whiskey" with refined empathy, but I know deep down inside there's more to my affinity for New York than being able to drink away my sorrows with shots of Suntory Yamazaki anytime of the day.
I was born inside Hollywood Presbyterian Hospital back in 1983, so when I say I'm from Los Angeles, it's about as factual a statement as I'll ever make. Eric D. Berry, born and raised within the confines of El Lay, and yet more New York at heart than some New Yorkers. But why? How is it that a Jack Johnson singing, flip-flop wearing man feels more at home in The Big Apple than he does in La La Land?
With friends, family, coworkers, the opposite sex and random strangers pressing for an answer, the response is something I've thought about over and over again.
At this point, I've developed a go-to that I'll share before flushing this out a bit. In LA, everyone is trying to be somebody, but in NY, everyone just is. What do I mean by this you ask? Los Angeles is a miraculous mirage full of remarkable illusionists. Most people there are pretending to be someone they're not to fit into the Hollywood glam machine. In New York, people just are who they are and you either accept it or fuck off. There are certainly pretentious aspects to NY, but they're not embedded in the culture like out west. The folks here know they're the shit; they don't need to pretend to be. I mean, the secret has been out for a long time: New York is kind of the greatest city on earth. Why else would millions of people cram into packed commuter trains, pay outrageous rents and spend most of their days trying to rival Jay-Z's hustle just to live here?
New York is the epitome of the American dream; a visual tour de force of ethnic diversity. On any given day, there are as many as 800 languages being spoken around the city by over 250 ethnic denominations. I mean outside of London, where the hell are you going to see/hear that? Certainly not in LA. And with this diversity comes some weird sort of symbiotic relationship amongst New Yorkers. While all different, we work together collectively flowing in and out of subway tunnels, down tightly packed sidewalks and in and out of taxis with an effectiveness the Germans would be proud of. It's a city with 8 million stories, but those stories are all, at least at various points, acted out in front of the same backdrop.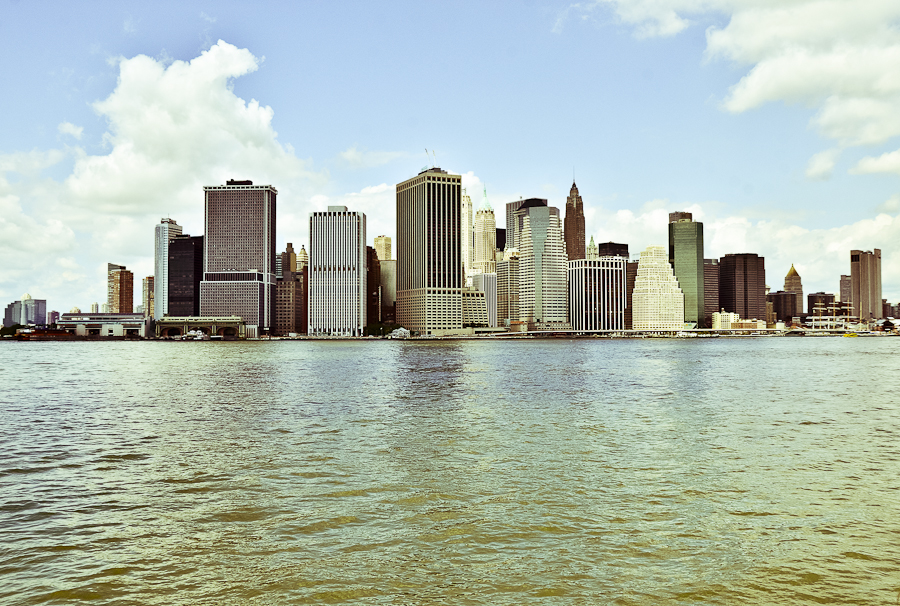 And don't think for one second that sort of diversity doesn't permeate the food culture. The main reason I prefer New York to LA is dining. I can't think of many other places in the world you can order bone marrow at a Michelin star restaurant like Minetta Tavern, then grab a $1 slice of pizza from Uncle Joey's next door; not that you'd want to, but just the fact that you can is fucking awesome. I could eat out every night in my Brooklyn neighborhood for a year and still not dine at every restaurant. Coming from Los Angeles where you have to drive everywhere, I feel incredibly blessed to walk out of my brownstone and have Peruvian, Colombian, Mexican, Italian, Thai, Turkish, Greek, Japanese and Indian food within a five-minute stroll. And this isn't bullshit cuisine … it's legitimate, tasty and moderately priced. You fuck around in this city and serve someone a plate of mediocrity and the Yelpers will be nibbling at your revenue. Do it too many times, and you'll be relocating to a strip mall in Jersey.
Then there's the women. I enjoy looking at a blonde beauty with a fresh Dr. Ordon boob job just as much as the next man, but I really adore women of substance, and there's no shortage of them in New York. Whether your thing is hipster hobo, urban chic, Prospect Park yoga maestro, Upper Eastside stroller mom, NYU geek chick or cool bartender girl, New York has what you're looking for. Add this to the fact that the women are far less superficial here, more cut to the chase and just hotter, and it's evident why this is heaven to most men.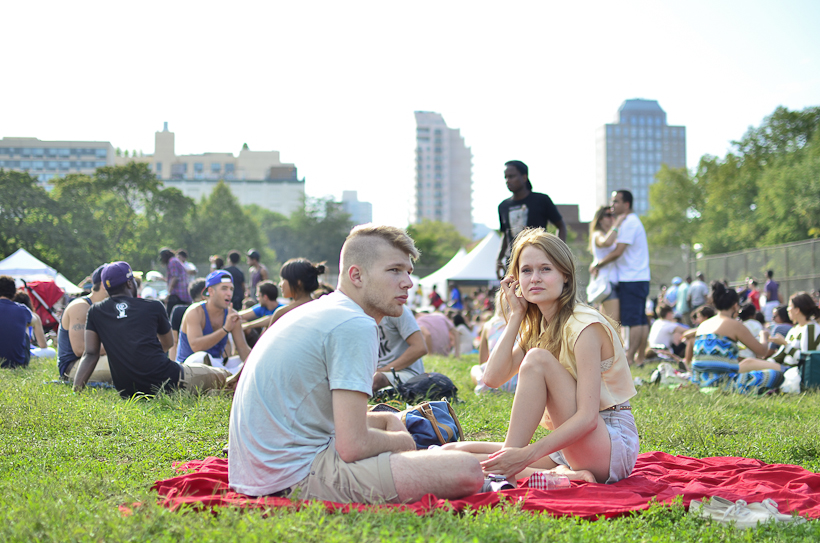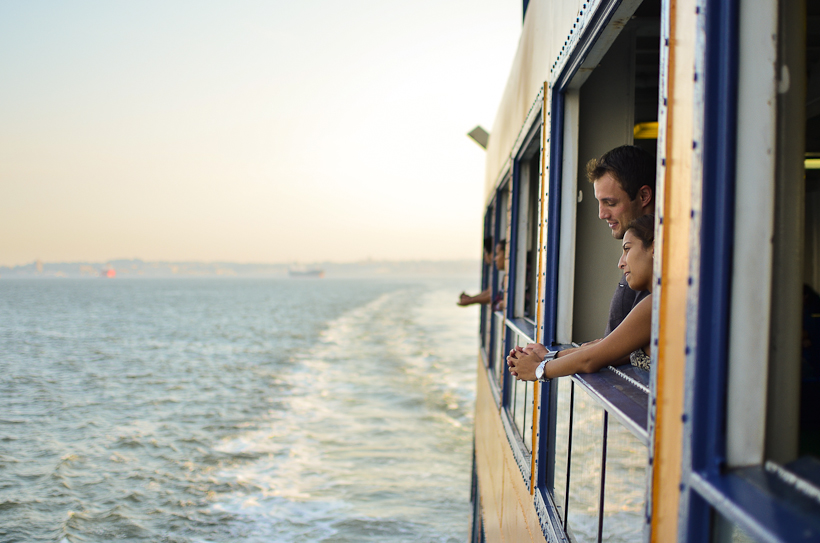 Women here don't care about what kind of car you drive because no one really drives anyway. And if they do care, it's not like there aren't 19 other girls in Union Hall you can't go talk to instead. If you're moderately attractive, not a douche and have some form of employment, dating here should be relatively easy. And if you're a relationship sort of guy like myself, there's no reason you can't hum "City Love" down the streets of Manhattan in June, and air guitar your way through "Covered in Rain" in Brooklyn by December; it's totally possible … just ask Uncle John.
Which brings me to another plus of living in New York: you don't have to drive. Unless you live out in the boonies, getting around New York is easy. It's a city designed for the walking man, and for $2.25, you can get to just about anywhere in the five boroughs. I love my Jeep, and I miss her on occasion, but give me the option of spending 45 minutes reading a book or sitting in traffic screaming at incompetent assholes and I'll pick Katniss Everdeen, her bow and The Hunger Games ten times out of ten.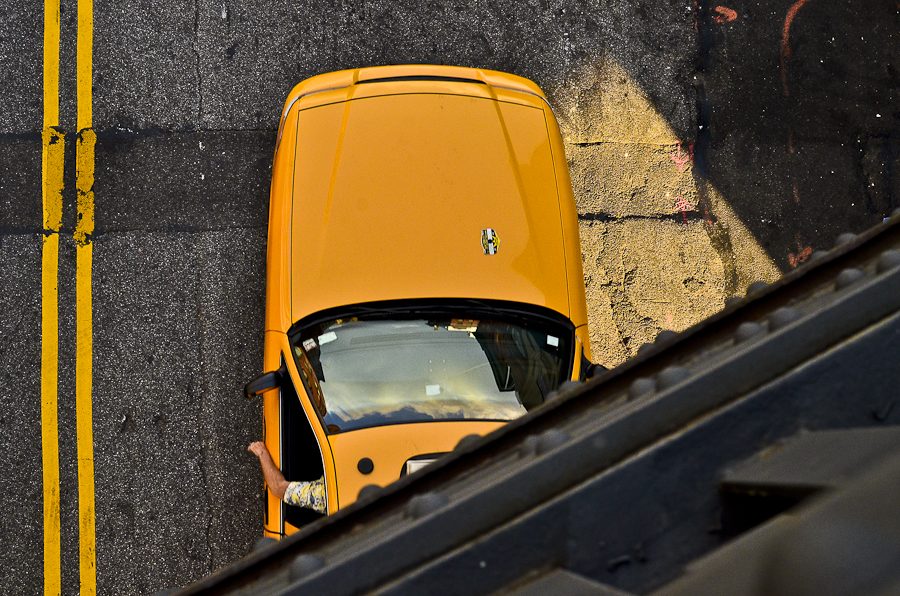 Being able to get around the city so effortlessly is also a perk for someone like me who hates sitting at home. There have been plenty of days I've left my house at 10:00 a.m. and not returned until 3:00 a.m. the following morning. It's brunch in Brooklyn, an afternoon at Manhattan's world-class MET, a Yankees game in the Bronx, capped off with a late dinner in Hell's Kitchen and drinks at The Gate in Park Slope. I love this city because there's always something to do, a lot of those things are cheap or free, and getting to them doesn't mean sitting in traffic, paying for gas, having to park and remembering where your car is when it's time to go home.
I could continue rambling, but in short: New York is amazing because I can be myself; take culinary tours of the world on a single block; spend time with Katniss instead of passive-aggressive drivers; check out hot chicks, and do 80 things a day without coming close to doing it all.
New York is a very special place, and I'm incredibly fortunate to be able to call it home … even if I do end up back in LA one day. 🙂