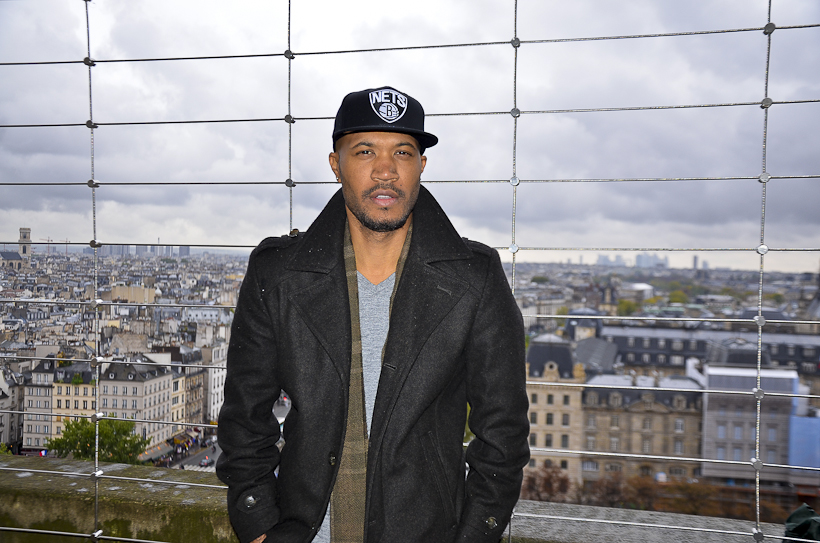 If I dated a Parisian chick, I could probably see her house from the top of Cathédrale Notre Dame de Paris, and while that may be borderline creepy, even stalkerish, it would give The Police's "Every Breath" brand new meaning. Anyway, now that I've ruined my chance of getting laid by anyone sane in the next year, let me share these photographs with you.
I only spent a few days in Paris, but one of the touristy highlights for me was the magnificent view from Cathédrale Notre Dame de Paris. If you're into church architecture or get off gawking at elaborate crucifixes, the 30 minute wait to enter the historic landmark is probably worth it; but if you're more of a cocaine person and less of a marijuana person, skip that line and go straight to the apex. It's about 300 or so stairs to the top of Notre Dame, although I stopped counting after I nearly died climbing the fucking things.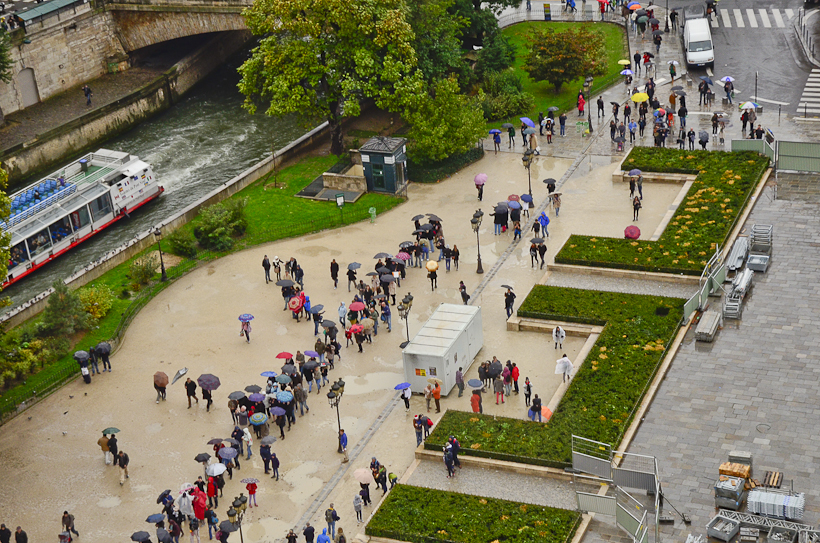 Once you do reach the top, your reward is one of the most breathtaking views of the Paris … even better I imagine than the Eiffel Tower's since when you're on the Eiffel, you can't see the Eiffel. There's a multi-lingual guide who will escort you around the various balconies while you take in the 360 degree views, but you can also enjoy the scenery at your own leisure.
Just a warning: things do get a little crammed up here, and for a church, there's a lot of creepy stone gargoyles statues starring you in the eyes. I kept waiting for Kate Beckinsale to turn a corner in a leather trench coat with arctic blue eyes, but it never happened.
The cost of going to the top of Cathédrale Notre Dame de Paris is worth the €8.50. I could probably go to Wikipedia now and include some random facts about the gothic cathedral that was constructed during 1160, taking 40 years to complete, but why the hell would I want to do that?