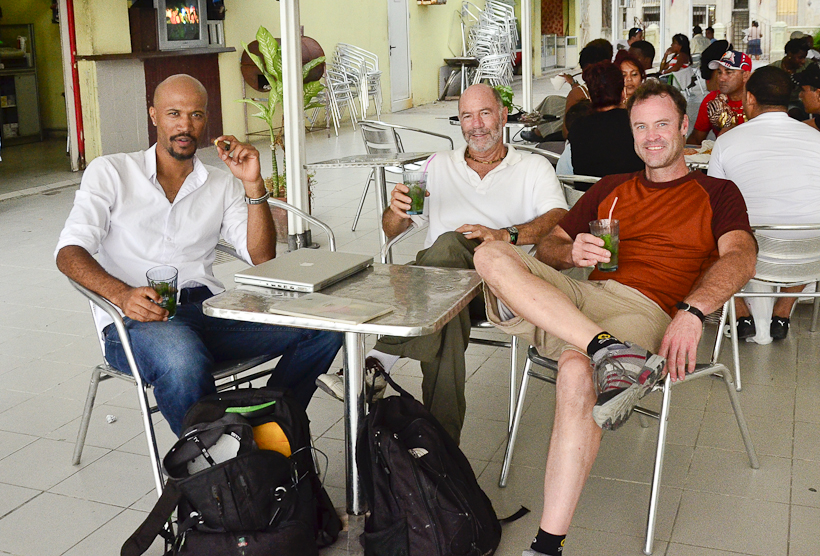 So you've followed my directions on sneaking into Cuba, and now your heart is racing with angst as you anticipate returning stateside. Look, it was never sneaking into Cuba you should have been worried about to begin with, it's sneaking back into America that should have you scared shitless.
The first thing you should know is that for Americans, visiting Cuba is not illegal; it's only illegal to spend money there. Our government, using years of deductive reasoning I assume, has come to the conclusion that if you're traveling to Cuba, you're spending dinero in Cuba. Leaving the Caribbean country requires a $20 exit tax, which in paying, essentially makes you a criminal in the eyes of the US Treasury.
But no one back in America has know to that you're a Kray brother in training, or that you went to little old Cuba, if you follow these tips:
1. Souvenirs Are For Tourists
While bringing home a box of Cohibas wrapped inside of a Cuban flag may seem like a great idea, it's not. The last person you want to be is the nervous gringo standing around JFK with a U.S. Immigration and Customs Enforcement agent snooping through your goodies … aka "EVIDENCE!" Unless you want to raise red flags for pure entertainment value, or can honestly prove that the souvenirs in questions were acquired in a country outside of Cuba, I would leave the miniature conga drum with the "Made in Havana" stamp back where I got it.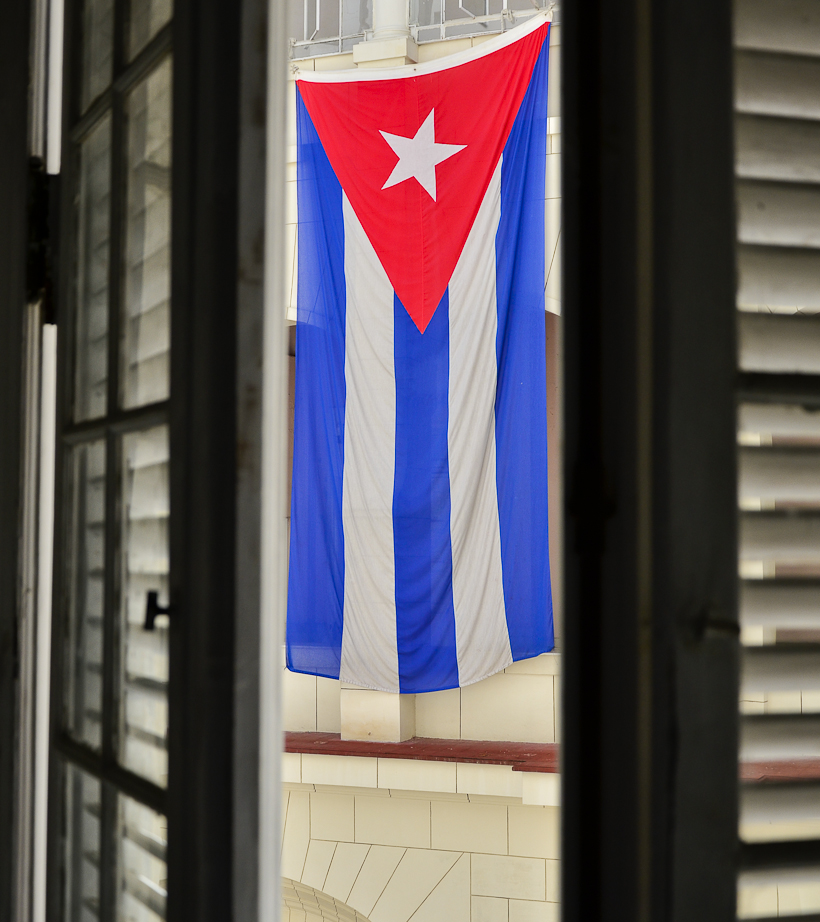 It's also worth noting that even if you did purchase a box of Cuban Cohibas or bottle of Havana Club – which is really good sh*t, BTW – from an airport duty free store, importing any Cuban made product into the United States is a no-no. You can show the customs agent your receipts, but they will still confiscate your purchases. And if you don't believe me, this is an excerpt from the US State Department's website:
"If U.S. travelers return from Cuba with goods of Cuban origin, such goods, with the exception of informational materials, may be seized at Customs' discretion [Section 515.204 of the Regulations]. Cuban cigars and rum are routinely confiscated at U.S. ports of entry. Purchasing Cuban cigars and rum in a 'duty-free' shop at the Havana Airport does not exempt them from seizure by U.S. Customs."
2. Toss The Tour Guides
While ditching those souvenirs, you might want to ditch that Lonely Planet Cuba tour guide, those Moon maps and all the brochures from the casa particulars that you stayed in. For obvious reasons, having a U.S. Immigration and Customs Enforcement agent discover these items in your bag is going to lead to questions you don't want to have to answer. They're an obvious indicator that you visited a place you shouldn't have and are a dirty, rotten Communist criminal.
3. Don't Lie
And if you do find yourself being questioned, don't lie; just don't tell the whole truth. If a customs representative asks if you've gone to Cuba during your trip abroad, for the life of me, don't say no. The worst thing you can do is say "no" if the answer is yes because you place yourself at risk for perjury, which our government just loves to prosecute people for.
A much better alternative would be putting all those Law & Order episodes to good use by declining to answer the questions or by invoking your fifth amendment rights. You may go through an annoying and intense interrogation, but you cannot be denied reentry into the US for visiting Cuba. Try saying things like, "I don't feel comfortable answering that question," or "I will not respond to that question without my lawyer present." Customs officials may huff and puff, but they will not blow your house down.
That being said, you can face up to 10 years in prison, $250,000 in criminal fines, and $55,000 in civil fines for traveling to Cuba illegally. Fortunately, there are no instances of this happening in real life, although there have been some people hit with penalties ranging from $3,000 to $7,500. In 2006, only about 20 people were fined out of the 200,000 plus Americans who traveled to Cuba illegally … but remember … this was under that Fidel Castro loving Bush administration.
If you are busted, don't contact me. But you should contact the Center for Constitutional Rights (tel. 212/614-6470; www.ccr-ny.org), which runs the Cuba Travel Project and works with the National Lawyers Guild (www.nlg.org/cuba) to provide legal assistance to U.S. citizens facing prosecution for traveling to Cuba.
4. Watch Those Stamps
If you travel to Cuba roundtrip through Mexico, you will have two entry stamps in your passport instead of one. Anytime you enter our neighboring country to the south, customs officials there welcome you by giving your passport the first entry stamp. When you carry on to your next destination whether that be Guatemala, Belize, or China … custom agents in that country will stamp your passport with a new entry stamp. But when you travel to Cuba, you get no entry stamp from customs agents. Can you anticipate the problem?
When you travel back from Cuba to Mexico to catch your return flight stateside, you will get a second entry stamp. This means you'll have two entry stamps into the same country, but no entry stamp into another country. "So where did you go when you left Mexico the first time?" a customs agent may ask. "Why do you have two entry stamps into Meh-hico,' but not an entry stamp anywhere else? Did you leave Mexico by going into space and then returning through Mexico?"
There's not much you can do about this other suggest to the Mexican custom official on your second entry that he not stamp your passport, or that he at least not stamp the same page your first entry stamp is on. And if that sounds at all confusing, just imagine how f*cking difficult it was to write.
Anyway, I made it to Cuba and back without any hassle following these rules. I was never asked if I had been in Cuba, but if I was, I was prepared. If you just keep your wits about you, avoid being a tool and wear a Hawaiian style shirt and straw hat with sunglasses when coming back into the US, you'll more than likely be good.