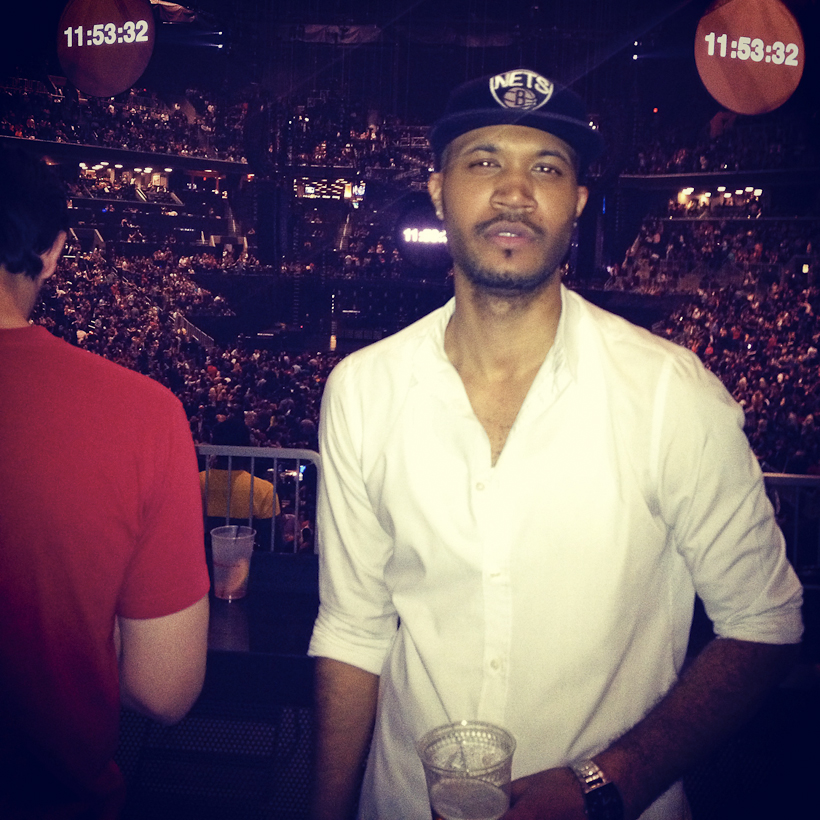 I have no idea how I ended up in the VIP section at Jay-Z and Coldplay's New Years Eve show in Brooklyn, New York. But as Coldplay tore into their euphoric and colorful hit song "Charlie Brown", I found myself fighting back tears; not because I was a person of privilege for a few hours, but because of what the song meant.
Exactly two years before the show, I met the person I thought I would spend the rest of my life with. People talk about falling in love at first sight all the time, but I never experienced that emotion until sitting across from my ex on our first date.
So to find myself 2,789 miles away from this same person as I welcomed in 2013 was on some level … a bit emotional. And with Coldplay's "Charlie Brown" – a song that scored plenty of our rambunctious nights in Los Angeles – echoing through the Barclays Center, fighting back tears was a challenge. So I did what any true Coldplay fan would do: I closed my eyes … lost myself in the music … and drifted off into space watching my body below jumping up and down, while waving a glow in the dark Coldplay wristband in the air and singing along to every word as I would if I was in my shower at home.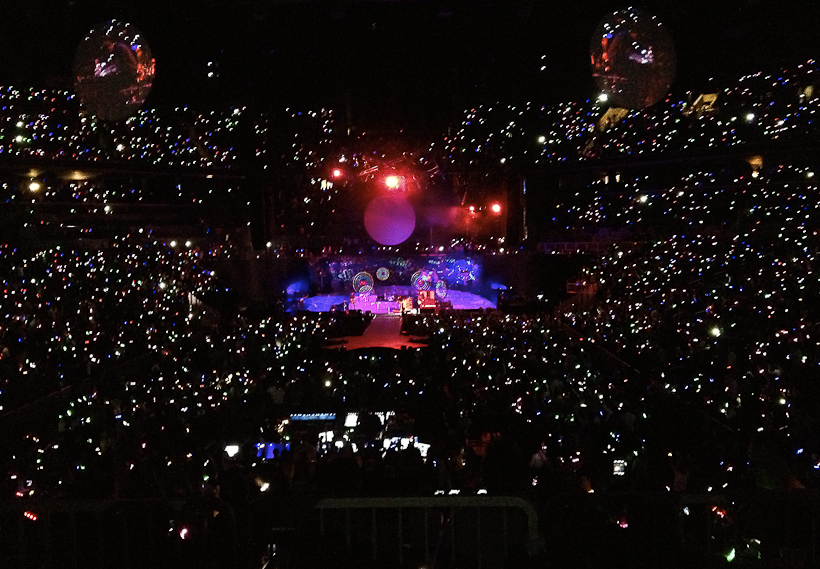 Getting through the song was almost like an exorcism of sorts; my way of saying goodbye to that part of my life … the past … and being thankful for the experiences of the past two years. Sure there were dark moments, but so many good memories it's hard to begrudge my ex or the people who led to our inevitable conclusion.
I was here … living in New York … alive on New Years Eve … watching my favorite band in the world perform one of my favorite songs in the world. In 2012 I had been to Puerto Rico, London, Paris, Venice, Las Vegas, Berlin, Coachella, Prague, DC and so many other places; I'd seen Jason Mraz in concert twice, Coldplay three times, Jay-Z twice, Radiohead, Dr. Dre and Snoop Dogg; I'd gone hiking in Joshua Tree National Park and Yosemite National Park; I'd been scuba diving, caving, ATV riding and kayaking at night in a bioluminescent bay; I had moved to New York for fuck sakes, and with the blessings of my employer.
Despite my failed relationship, 2012 had been incredibly good to me … and I think that's what really made me so emotional during the song. Knowing that a kid from Los Angeles, just a regular guy, could have done all these things … and still in that moment not be thinking of those accomplishments, but the one person he lost. Still, it was the eventual realization of the year's successes that lifted off the blindfold by the end of the night; the epiphany that no matter how bad things may seem, they always get better … the sun continues to rise.
That being said, this is a travel and photography blog: make no mistake about that. But sometimes it's nice to be candid with our feelings, and I hope you can respect that. And while I may have been emotional during "Charlie Brown", I was partying like a boss with Hov the rest of the night. So here's to 2013: let's celebrate the future and embrace that bitch with open arms.