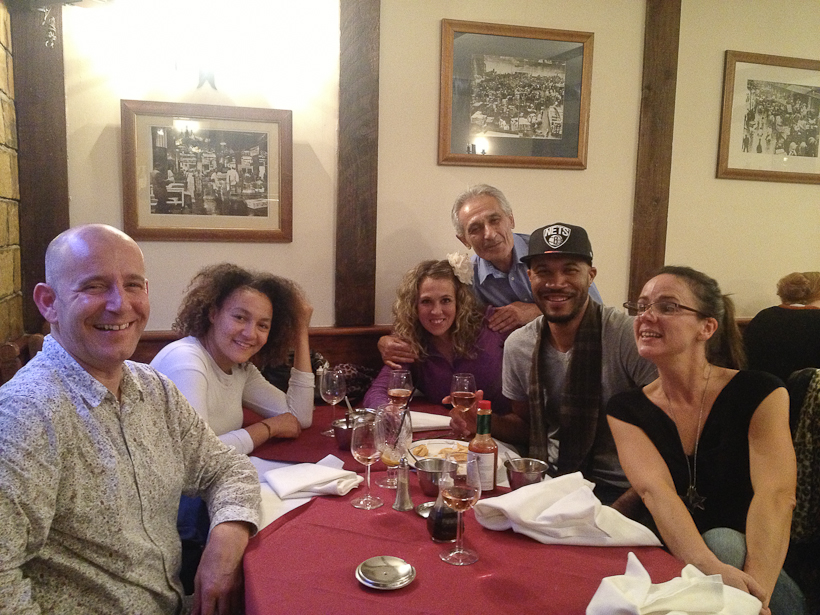 It's Friday, and if I were drinking away my yuppie sorrows at a London pub right now, one thing would be on my mind: fish and chips! You could blame the Catholics, but the tradition of swapping seafood for meat on Fridays is one of the few things the church actually got right. And is also arguably the main reason that Fridays have, over time, become associated with eating fish and chips in so many countries.
That being said, when it comes to living like a local in the United Kingdom, throwing down the fried pairing on a Friday evening is about as authentic a thing you can do. Not to mention that on judgement day, you'd have a good argument for being allowed into heaven to smoke doobies with David Carradine … but first things first: you have to eat the fish and chips.
During a recent trip to England, my eccentric and London-born friend, Charleen "Firefly" Elliott, gathered myself and a group of her hippy companions to take us over to the city's Dalston neighborhood for some fish and chips at local favorite, Faulkner's. 
I've never been a raw seafood fan. For some reason, eating anything that tastes like the way the ocean smells just doesn't appeal. In fact, you could say in a sense that the Pacific Ocean, mainly LA beaches, scarred me for life. With its odors and murky water, who would want to ingest anything living inside of that? Still, if there's one thing I make exceptions for while traveling, it's with my diet.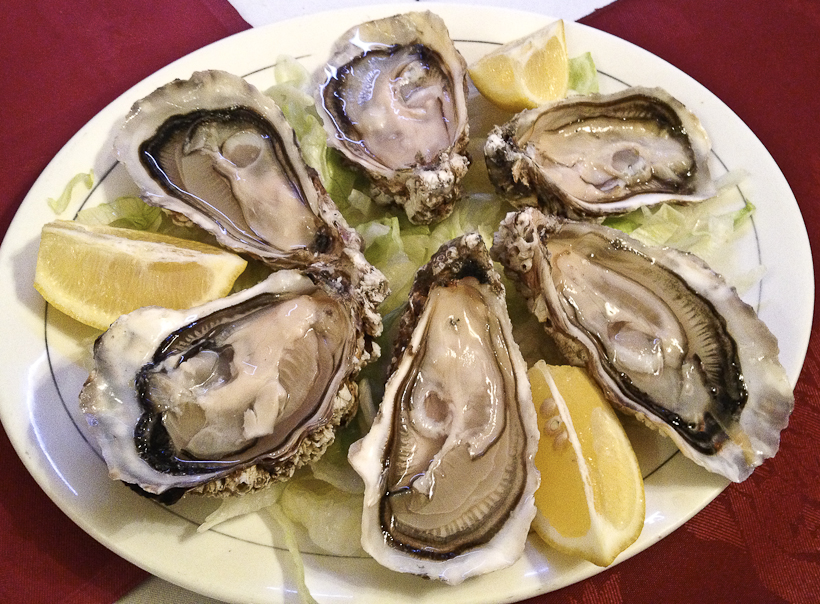 So here I was inside Faulkner's, expecting some fried fish I could soak in ketchup to mask the flavor, when one of Charleen's friends orders a round of oysters. Now for me, a guy who barfs in his own mouth at the sight of sushi, the idea of eating an oyster was unfathomable. And yet this order created quite the quandary: do I, as the night's unofficial U.S. ambassador, turn my nose up at this British peace offering, or do my part in improving relations between our nations?
Being from the Bourdain school of thought that if someone puts it in front of you, you eat it: I took the plunge. Yeah … that's pretty fucking gross I thought to myself as the slippery, salty and gooey substance swished around the inside of my mouth; fucking gross indeed, but that tablespoon of Tabasco I poured into the oyster before eating it is pretty damn delightful. If I could wash that down with a shot of vodka I might just be OK … just so long as it's Popov since it's only the best for me.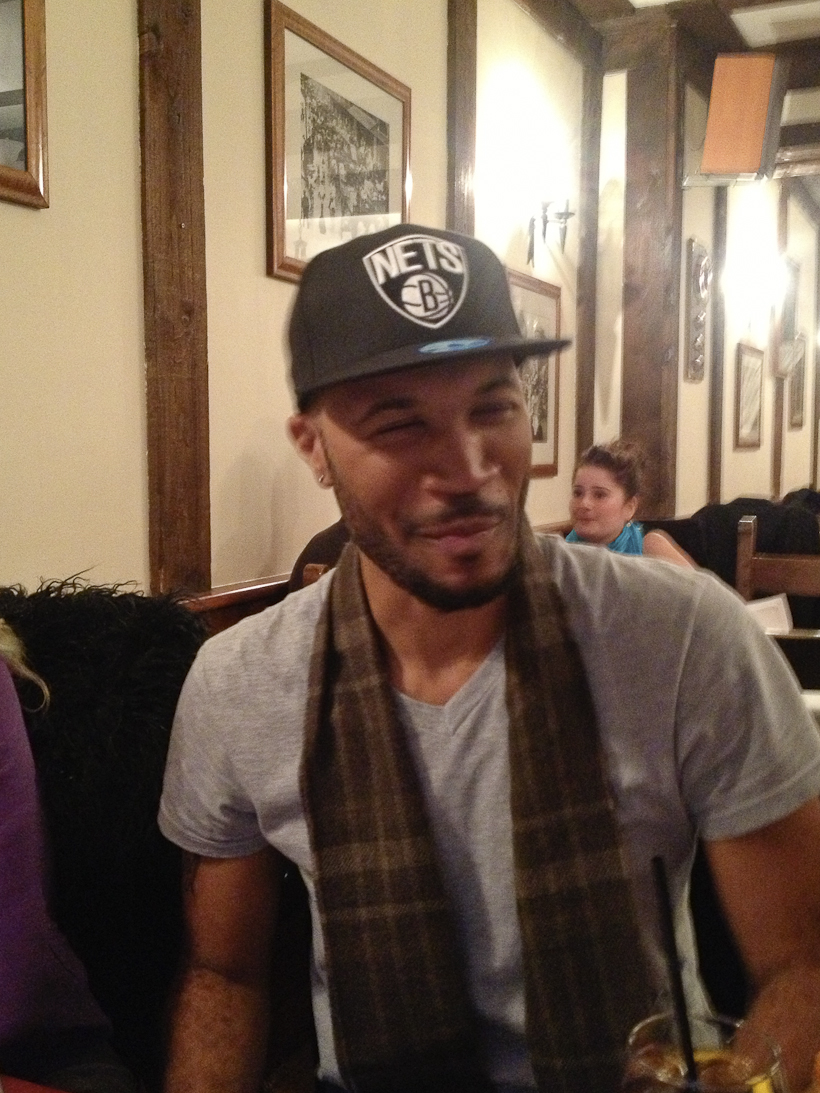 While the oysters may have been a miss with my tastebuds, they were a definite hit with my nether region … but I won't get into detail with that. I just … yeah … I get why people eat them. That being said, the fried haddock and chips were amazing. The fish was fresh, not that refrigerated bullshit they serve for .99 cents on Fridays at McDonald's; I think Kanye calls it fish fillet or something of the sort.
The manager, photographed above in the blue shirt, was also delightful. It could be that Charleen told him I was a "celebrity from America," but he seemed really enthusiastic about pouring me free drinks and dumping endless baskets of chips on our table.
That being said, if you're ever in London on a Friday; do what the locals do and have yourself some fish and chips. If Faulkner's sounds like a place you want to check out, here's the address: Faulkner's Restaurant. 424-426 Kingsland Road, Dalston, London, E8 4AA – Tel: 020 7254 6152. It's damn good … even for a guy who hates seafood.