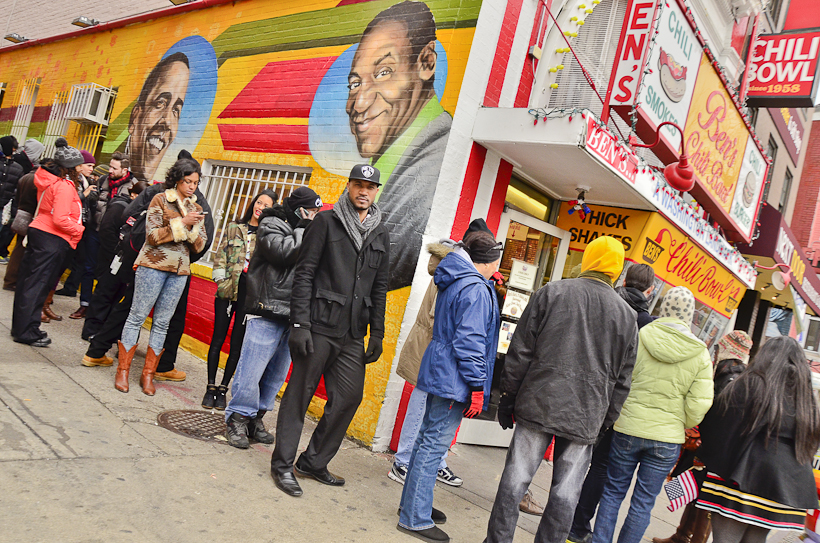 If this line tells you anything, it should be that the people serving up food inside this building aren't fucking around. In fact, the staff at Washington, DC's historic Ben's Chili Bowl haven't been fucking around since 1958. The eccentric looking restaurant, with its bright murals and yellow and red decor, is the East Coast equivalent of Los Angeles culinary junk food highlight, Pink's.
Serving up half smokes, burgers and hot dogs smothered in chili, Ben's is a place beloved by locals and tourists alike. I stopped by the joint on Monday for a half smoke and order of chili cheese fries. My friend Claire, brazen enough to trust me with her digestive system after that whole E. Coli episode, kept things simple with a bowl of chili — hold everything but the chili.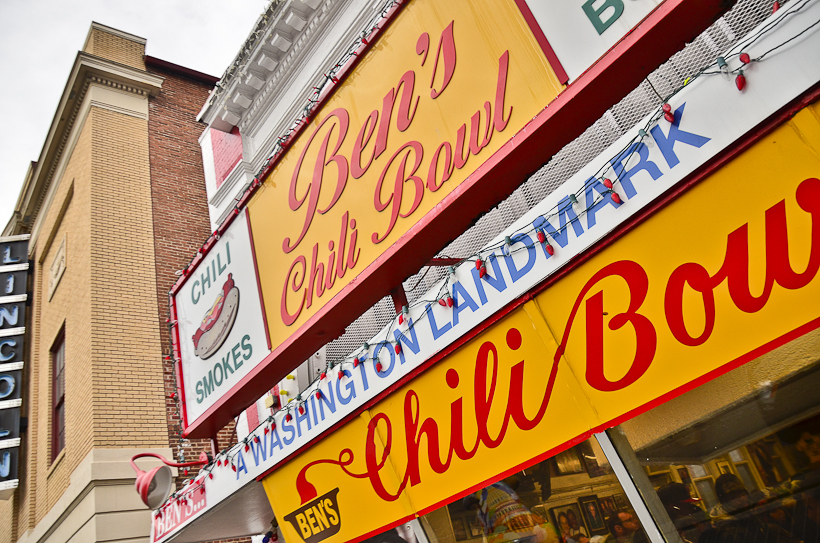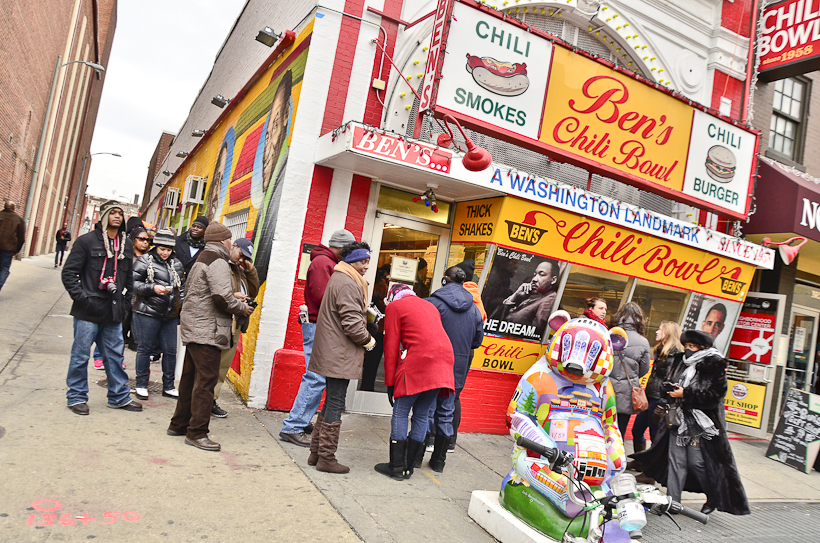 The line to get inside the place, despite it's length, moved pretty quick; and being entertained by a cook simultaneously dancing, singing and turning meat made things move faster. Still, feelings of angst may arise while in line because it always appears that there's no where to sit. "Just where the hell am I supposed to clog my arteries if all these seats are taken?" I pondered. It can be a bother, but as one of the employees yelled out as we stood in line, "We've been finding people seats since '58! We'll find you one!"
Ben's has indeed been serving up the same chili for over 50 years, so we took the employee's word for it. It is, whether over a hot dog or in a cup, the perfect blend of spices, and a recipe only known by a handful of people. It's not a chunky chili, and honestly – excuse the blasphemy – not the best cup of chili you'll ever have, but there's a faint hint of curry that really sets it a part from any other I've tasted. It's a bit spicy, but it doesn't burn your mouth, and it goes down easy.
What stood out to me more than the chili though was the delicious, succulent, salty and perfectly grilled half smokes. I've had sausages in Prague and Berlin, but the ones being flipped out of this shop are the kind you remember forever. That coupled with crisp fresh french fries smothered in nacho cheese and chili makes this the perfect place to dine when you're either severely hung over, or just freezing cold and dying for some comfort food.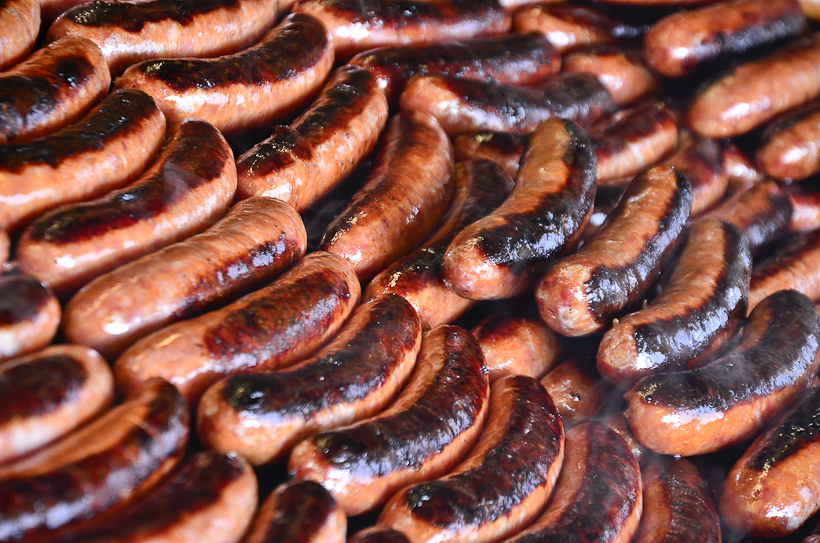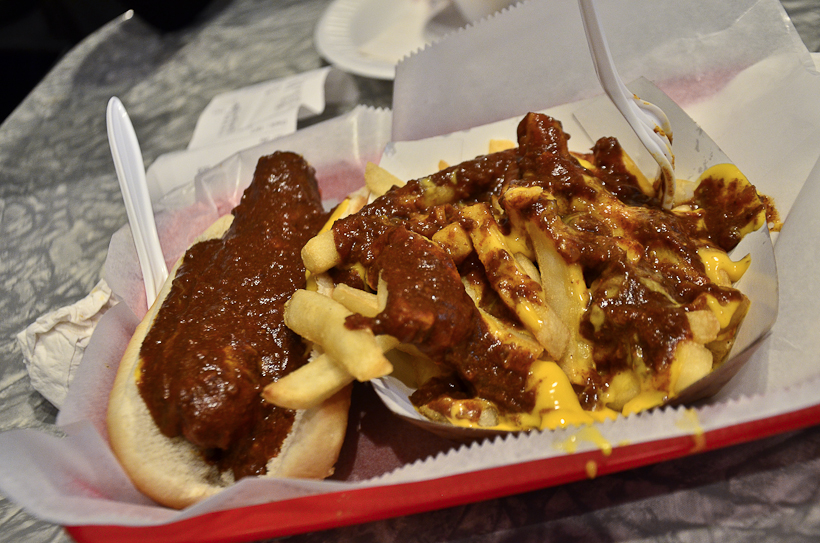 If you're ever in DC, this should be, as far as culinary tours go, a must! The fucking President ate there for God's sake, and Bill Cosby … freaking Bill Cosby from The Cosby Show. If it's good enough for them, it's good enough for you. And it's relatively cheap. Our meal, including drinks, only set us back $20.04.
And just in case you think this is just some tourists trap I'm trying to send you to, look at the crowd of people standing in line for food. They're not dressed in Washington Redskins gear because they're from Wisconsin. And that weird music blaring through the speakers … that's go-go music, baby!