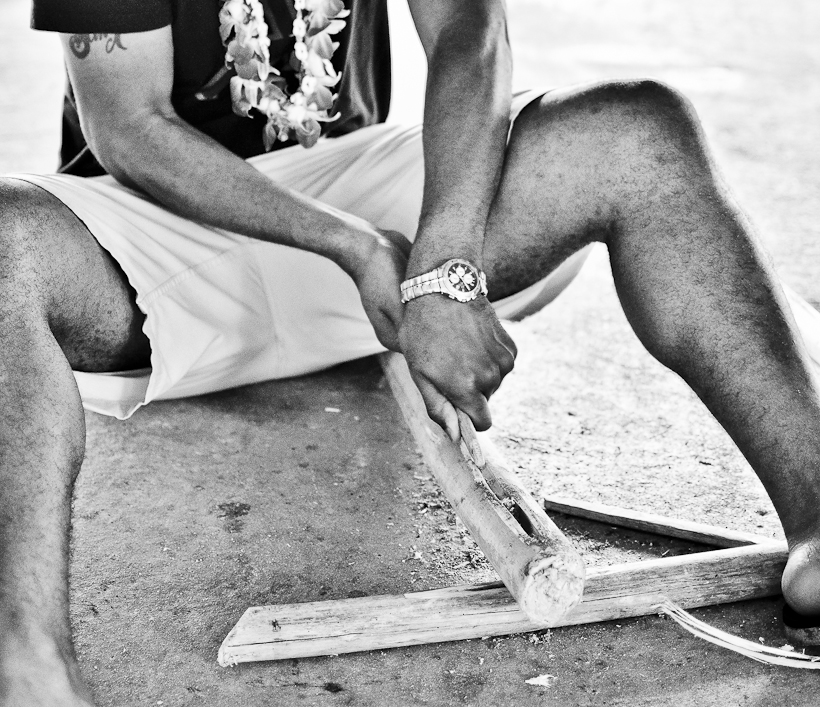 Sometimes you just have to cheat to get cool pictures. With my work schedule, if I'm lucky, I get to travel out of the country twice a year. So the idea of photographing the native inhabitants of Tonga, Tahiti, Fiji, Samoa and Aotearoa in one afternoon sounds pretty damn impossible … that is unless you can get those people all in one place.
Thank God for Hawaii's cheesy, yet educationally rewarding, Polynesian Cultural Center. Think of it as Disneyland for budding anthropologists. At the, well, amusement park, visitors spend time visiting six unique villages where they learn about the various people inhabiting the Islands of the Pacific.
While it may be a real life version of "It's A Small World After All", which feels kind of sleazy on the surface, interacting with people who moved to Hawaii from their respective islands to share their cultures and customs is pretty damn cool. Samoans show you how to make baskets from banana leaves, climb coconut trees barefoot and start fires from scratch; while Fijians teach you how to play the lali (translated log drum). My personal favorite however was testing my dexterity playing tititorea, a Maori stick game.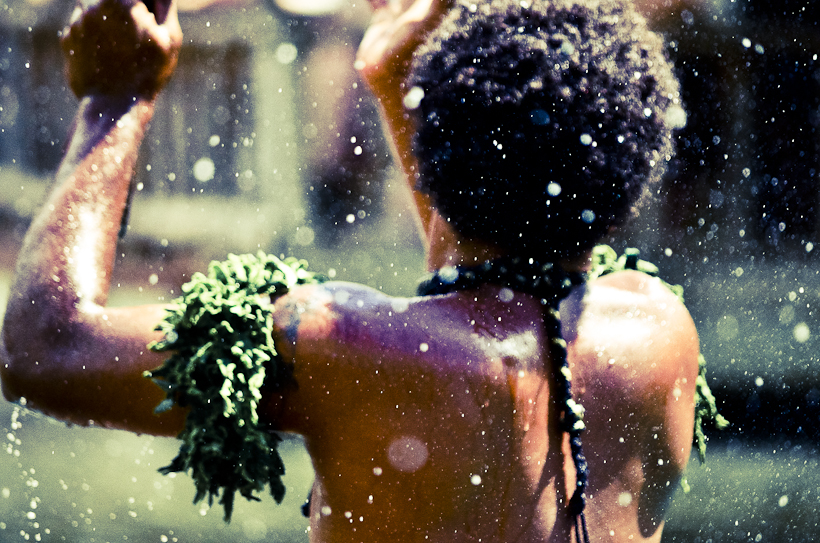 Another cool thing about the staff is that a large portion attend neighboring Brigham Young University-Hawaii, and are given a scholarship for working at The Polynesian Cultural Center.
I won't bore you too much with other facts about the amusement park because really: I just wanted to share these pictures. That being said, all you need to know if you ever want to check out the place can be found by clicking here.