Sure, there's thousands of tourists packing it's old cobbled stone streets; and there's no shortage of shit bars serving overpriced, watered down piña coladas; but there's something really special about Old San Juan. I didn't expect this, in fact, I didn't expect much of anything before stepping foot in Puerto Rico. And yet, by the time I left, I was completely in love with the Caribbean island.
Still, here's what I knew about Old San Juan before parking my rental car there: nothing. But after spending a couple of afternoons wandering her streets, eating her food and taking in her sights, I was hooked.
For history buffs such as myself, there's remarkably preserved forts like San Felipe del Morro and Castillo de San Cristóbal. Both places have spectacular views that leave even the most seasoned traveler wearing a grin. Castillo San Felipe del Morro, constructed in the 16th century, is about as photogenic a place you'll ever visit, and an absolute must for shutterbugs.
For foodies, there's more than enough restaurants in Old San Juan to keep your palate entertained. Popular with locals is Punto de Vista Restaurant & Bar. Stop by the place if you're looking for some out of this world mofongo, and if you want to play it more tourist friendly, Restaurante Raices has an incredible trifongo dish featuring a combination of cassava, green plantains, and ripe plantains. And of course, there are always those trusty street vendors serving up empanadillas, bacalaitos and the heart attack on a bun known as the tripleta; which if you plan on having sex during your trip, should be avoided at all costs.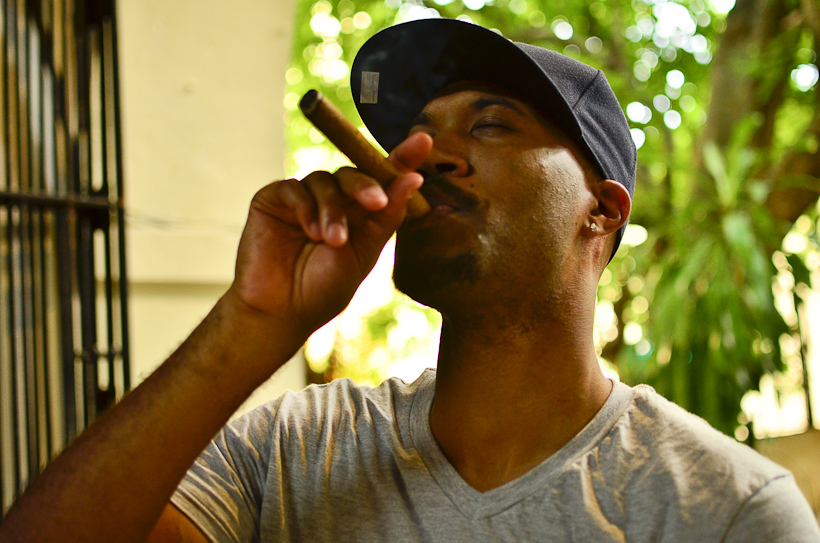 And if you're the sort of asshole who travels to a foreign location to spend your days shopping, there's plenty of that too. Coach, Nine West, Crocs … if they have it at your local mall … there's probably one in Old San Juan. There's also locally owned shops selling cigars, panama hats, paintings and indigenous spices; these shops I do recommend stopping by, but the others … hell no.
Then there's the drinking. The world famous Bacardi Factory is just a short ride from Old San Juan, but you can drink the stuff at every bar you walk in; just, for the love of Christ, avoid the piña coladas. That being said, one of my highlights was spending an afternoon getting completely shit-faced at the Bacardi Factory. Every visitor gets a couple of drinks for free and the bartenders don't go light on the booze. Drink, be marry and take the tour which is also completely free if you have the time.
Anyway, enough rambling about Puerto Rico. This was supposed to be a photo gallery introduction, but has somehow turned into a "What to do" guide. Enjoy the photographs, and have a shot of something in my memory the next time you're in a bar … preferably the Bacardi 8 Años Reserva Superior.