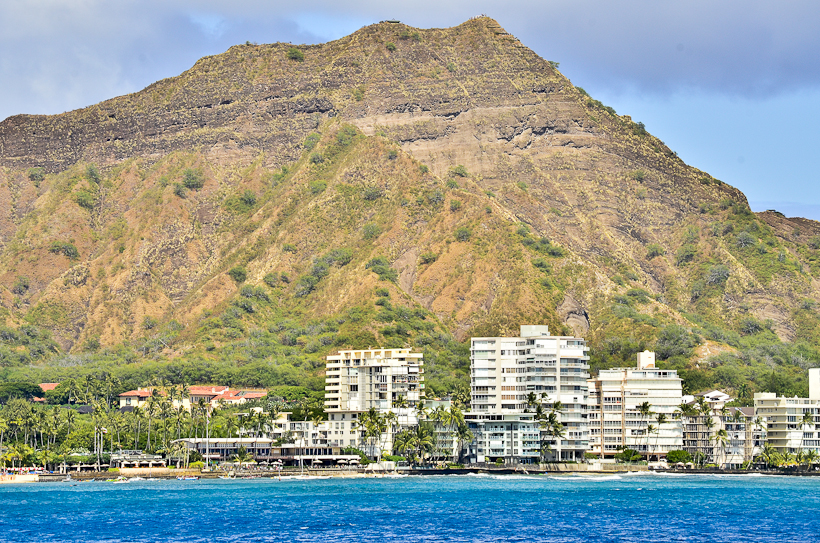 If you're ever in Honolulu and looking for a great hike near Waikiki, look no further than Diamond Head … or as the Hawaiians affectionately refer to her: Lēʻahi. I made the relatively intense 560-ft ascension to the top of the volcano back in 2011, and can definitively say that the trek to the top is worth the sweat and sore calves.
The 360 degree view of Oahu from the tip of the volcanic crater is breathtaking: from the turquoise waters of the Pacific, to the lush hills and fields that make up the island, it's something everyone who visits Oahu should see if they're fit enough to make the climb. The hike only takes an hour to two hours to complete depending on your fitness level, so it won't chew up a lot of your day to knock it out.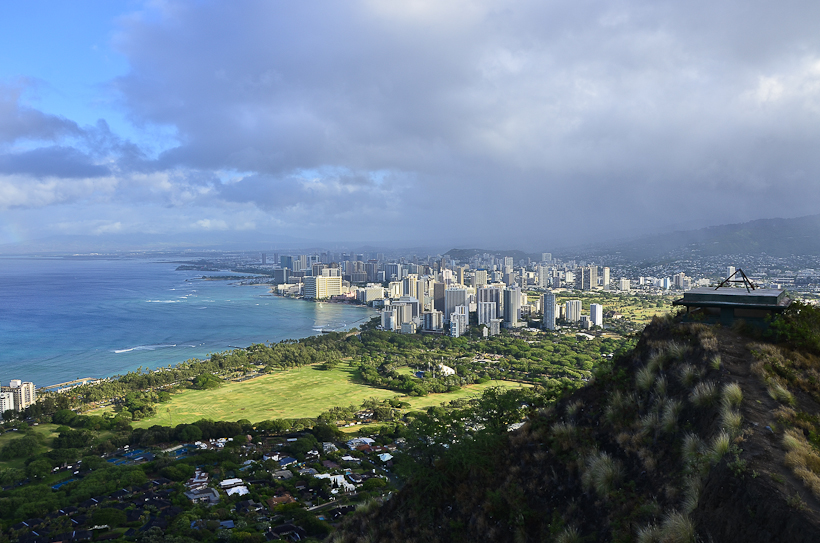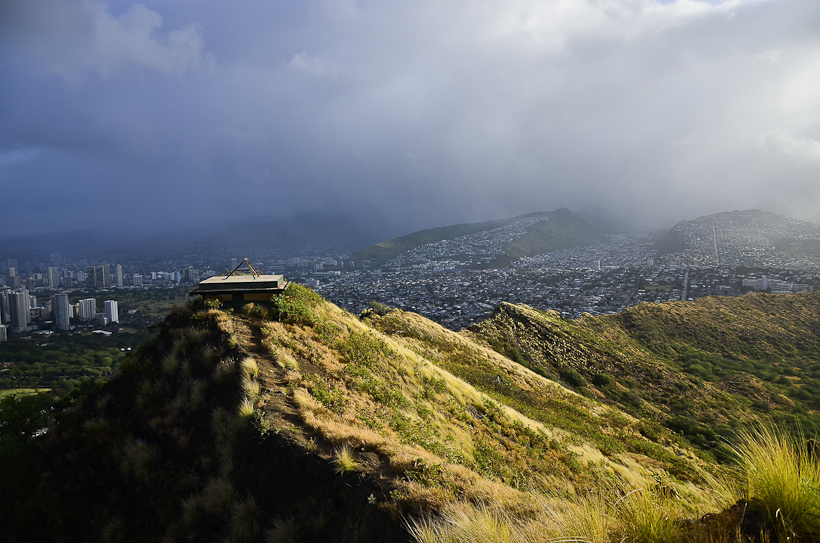 The hiking trail to the summit is steep and uneven in some areas, not to mention the last 1/10 of a mile is all stairs … talk about brutal. Still, it's a fun hike that includes weaving through dark tunnels, rusted staircases and old military lookout bunkers. And all you Lost fans will probably get a kick out of knowing parts of an old Army base at Diamond Head were featured on the ABC show as an Iraqi Prison and a Scottish military camp. And yes, The Beach Boys song "Diamond Head" is named after this very place.
INFORMATION: The trail is open from daily 6 a.m. to 6 p.m. every day of the year including holidays.
THE COST: Like most things in Hawaii, the hike does cost … or at least entering the grounds of the state park does. Not to fear, the entrance isn't going to set you back a great deal. It's only $5.00 per car, or $1 per person for pedestrians if you enter the grounds on foot. Those driving commercial mini-buses are asked to pay $20, and those driving buses, $40.