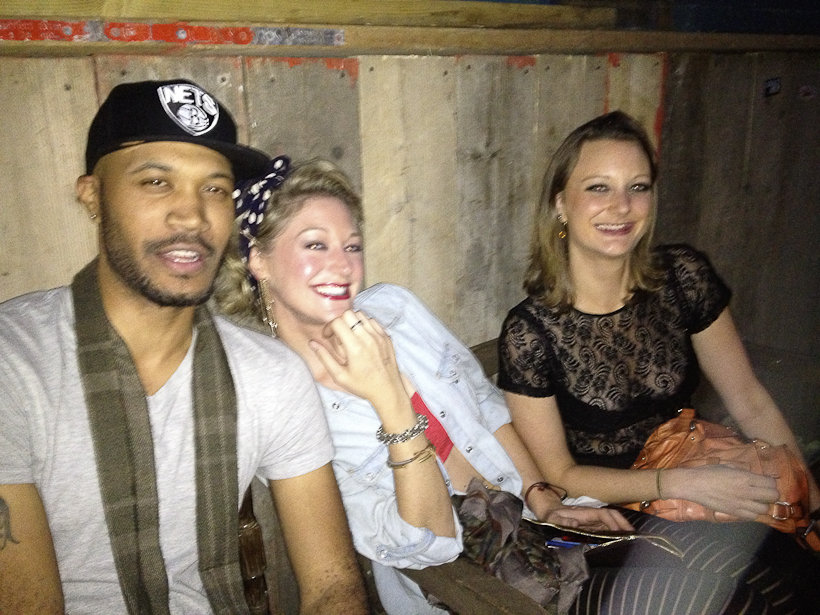 If you're a virgin like me, you can probably skip this entry, but here's some good news for the all the guys out there who can't seem to score at their local bar. According to a survey, 40-percent of women in their 20s say they've given up their "goodies" to a complete stranger while vacationing. That means you – yes you, Clifton Reynolds – has a chance of getting laid.
Now, before you go booking your next trip to Cancun, you should know that the 30,000 women polled by dating travel website MissTravel.com, were British … just like the two chicks above.
Participants were asked 10 questions about their sexual behavior on summer vacations, and over 40 percent of participants under 30 reported having had a one-night stand during a trip. 10 percent claimed that they had five or more sexual partners over the course of a week-long holiday, which is just all kinds of nasty; 35 percent reported having just one partner.
"It is clear that women become much more sexually liberated when they are out of their comfort zone," MissTravel CEO Brandon Wade tells British publication The Daily Mail. "Travel is a great aphrodisiac. It shakes up your normal routine and makes everyone, not just women, much more sexually adventurous."
So there you go fellas, better start planning those summer trips now. And as for you female readers, what do you think of this survey? Do you find yourself feeling more "sexually liberated" during your vacations?
Side note: this statistic does not apply for the girls I'm pictured with below, especially not the Kim Kardashian doppelgänger that was single … sad.