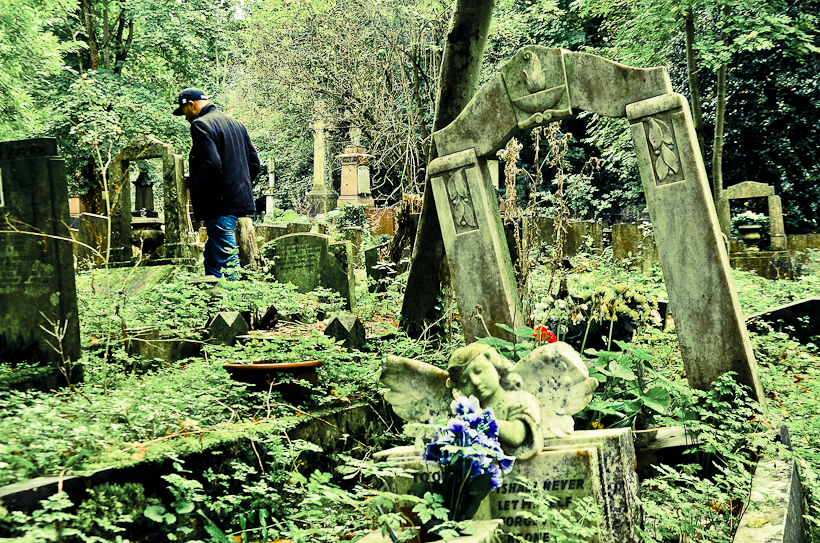 "Eerie" would be the most fitting adjective to describe London's historic Tower Hamlets Cemetery. Visiting friends in East London back in October, I spent several misty mornings and fog riddled evenings strolling through the nearly two hundred year old burial ground en route to the Mile End tube station.
Adorned with insidious moss, dilapidated tombstones and a forest of willows, the cemetery felt more like a Harry Potter set than a nature reserve, but since early 2000, that's what it's been. Still, I struggle to imagine a place more haunting that's located right in the middle of a major city than this place.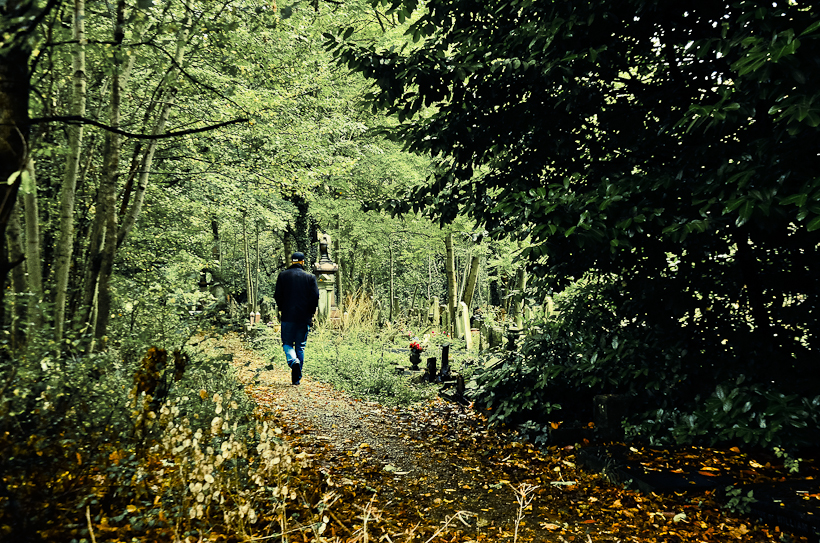 Opened in 1841, Tower Hamlets was bombed five times during World War II. Both cemetery chapels were affected and shrapnel damage can still be seen on the graves in the north-west corner of the park. Hundreds of soldiers from the I and II wars are also laid to rest here. Despite the bombings, burials continued at Tower Hamlets for 21 years following the end of WWII.
In all, nearly a quarter-million bodies were processed at the cemetery from 1841 to 1966, though that number has been debated. There certainly weren't that many tombstones on the reserves 33 acres when I walked around, but there are also rumors that during the late 1800s, groundskeepers buried people on top of each other to maximize space.
Despite its creepy appearance, there was something extremely peaceful about the environment. At night, listening to Coldplay's "Cemeteries of London," I tried to imagine some of the stories behind the names on the tombstones; people who had been dead before California was even made a state. There were fathers, mothers, sons, daughters, wives, writers, soldiers, cooks and others in front of me, or at least their remains, all with their own untold tales.
A tourist in London could easily fill their time in the city with traditional highlights like Buckingham Palace, Brick Lane, Piccadilly Circus, Soho and so on, but there's something said about stepping back in time. While it may seem unconventional to travel to East London to check out a cemetery, it certainly is something I highly recommend for historical significance; it's also free which is great for those of you on a budget.