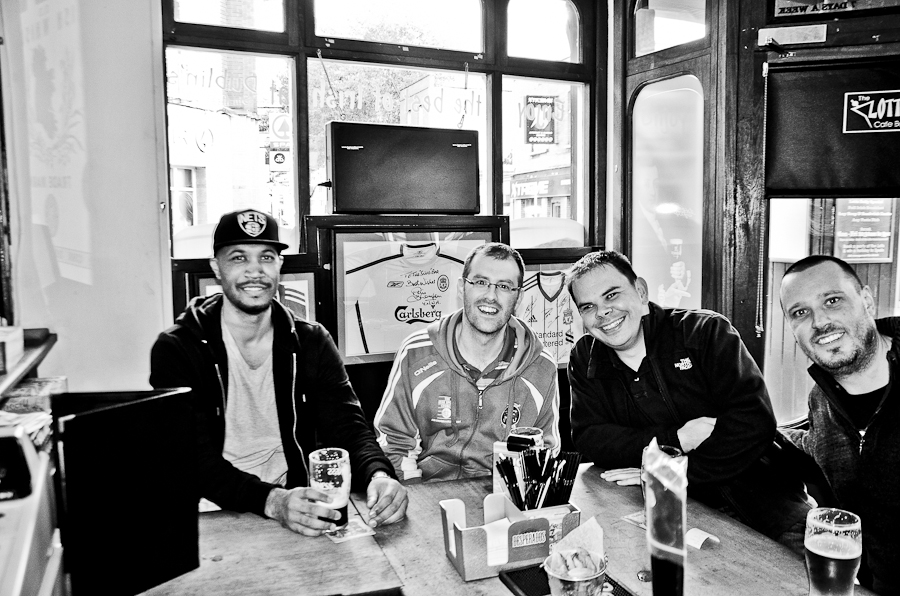 That has to be the goofiest smile I've ever been photographed with, but when you're typsy by noon, I guess it's justifiable.
When I'm traveling, if I haven't had a beer by 10:00 a.m. something is seriously wrong. That's why I love visiting Dublin, Ireland. The Irish will serve your ass a pint with your cereal if you ask … hell, they might even serve you a pint with your cereal if you don't ask.
I took my first trip to Ireland in October and was pleasantly surprised by how hospitable the locals are, and by how amazing the Guinness tastes. At no point did I feel out of place, or unwanted; in fact, every bar, hotel, bus, tourists attraction and restaurant I stepped foot in made me feel right at home. Still, there is probably no place I spent more time outside of my hotel room than The Lotts Snug bar.
While it may be the smallest bar in Dublin, the bartenders and patrons frequenting this establishment have large personalities and big hearts that make the refined space more than bearable. I enjoyed my first Guinness inside The Lotts, and while the 5 euro price tag might seem steep, good luck finding something significantly cheaper in City Centre.
Because The Lotts is a bit outside the walking path of most tourists, you'll find a fair share of locals here in addition to the few visitors that wander over from Gratfon Street and the Temple Bar areas. The place also serves a few Irish dishes to help soak up some of that booze you'll most likely be ingesting.
What I found particularly charming about this one place is honestly how friendly everyone is inside. I made friends right away with the bartender, and looked forward to coming back and chatting with him everyday I was there. He filled me in one what clubs had the hottest chicks, what food places had the best grub and what hotels were worth their price (The Arlington). And the locals are just as charming, having not a shy bone in their bodies, most will delve right into conversation ranging from American politics to their love of soccer. And I mean, seriously, with those fucking accents, every conversation feels destined to end with you being given a treasure map leading you to a pot of gold.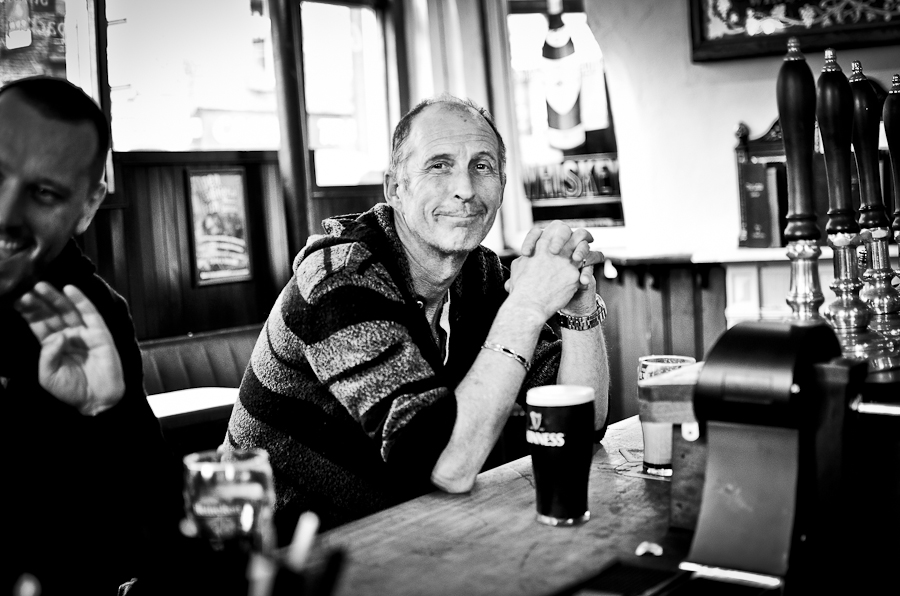 Of course The Lotts is not the only bar in Dublin, hell, it's not even the only bar on the block. Drinking is, as you probably know, a huge part of the Irish culture. The Guinness Factory is located in Dublin as well as the Jameson Whiskey distillery. If you like boozing, and if you're reading this I assume you do, there's no place in the world you'd rather drink.
I was in Dublin for four days total and averaged about four Guinness a day. I thought that seemed excessive at the time, but now that I'm back in New York and drinking the same brand here, I'm glad I had as much as I could across the Atlantic. There's certainly a difference in the tastes so if nothing else, if you're ever in Dublin, find a local bar and have Guinness with the Irish. It'll be a memorable experience, unless you have one too many … then maybe not.