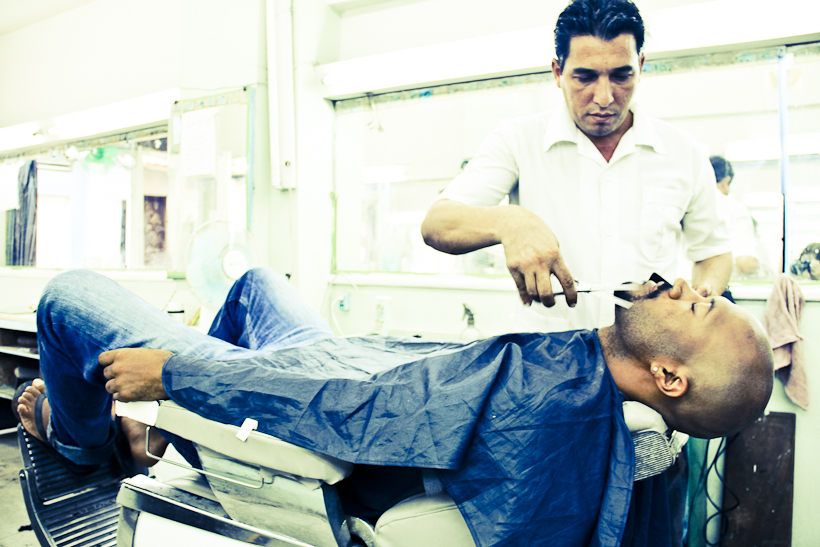 When it comes to fashion, Havana ain't exactly Milan or Paris; and I'm definitely not landing a GQ spread anytime soon; but even I felt a bit uncomfortable by the end of my two week trek around Cuba. I had run out of clean clothes, struggled to find soap to bathe, and even worse, used up the last of my Magic — a shaving powder I take with me abroad to keep my head shiny and bald.
It was somewhere during a stroll around Santa Clara that my friend Kaja noted, "I think you missed a spot." I had no idea what she was talking about until she put her finger on the back of my head and repeated herself. Fortunately, I only have eyes on my face and not the back of my head, so I couldn't exactly see how bad it was. The good thing about Kaja, other than her being smoking hot and European – something I'm starting to fancy more and more in my women – was that she was a photographer. And after she snapped this photograph of me while walking down the street, I knew I had to get this fixed.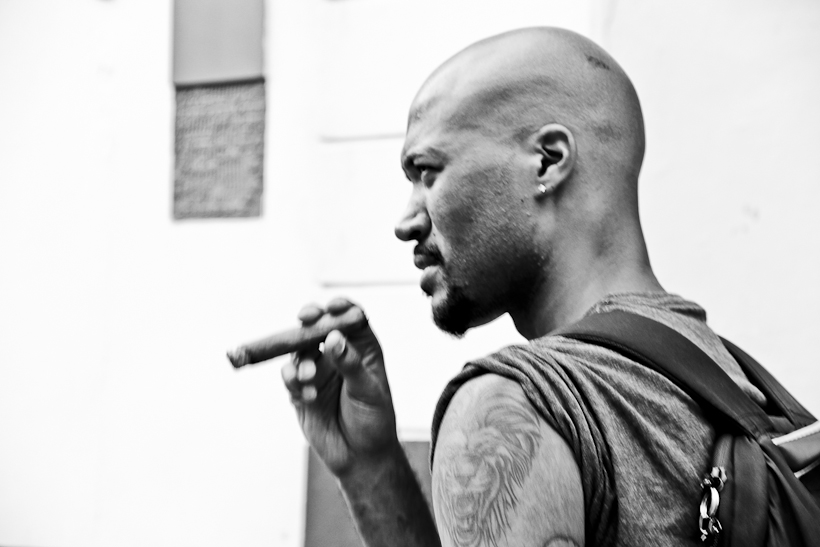 Now again, I'm sure the average Cuban didn't care about the patch of hair on my dome, but being the Westerner that I am, I couldn't keep walking around with an Isosceles triangle on my head. And I had run out of Magic, so what was I to do? Well, what would a local do? The answer, I'm almost certain, would be to visit a barber.
It was getting late in Santa Clara, and I didn't have time to search for a barbershop then, so I decided to wait until the following day when we went back to Havana. Now, before coming to Cuba I watched Anthony Bourdain's No Reservations shot in and around the capital, and there was one scene that stuck out in my mind: a brute barber leaving Bourdain's neck bloodied and mangled after a close cut. Still, what was I going to do? I only had another day in Cuba, but I certainly didn't want to be seen walking around LAX with a patch of hair on my head. What would the models sitting next to me in economy class think?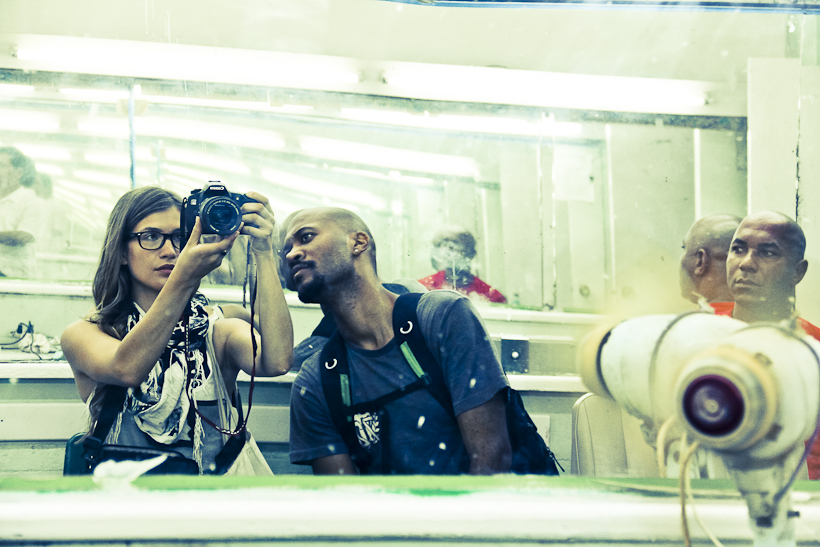 After arriving back in Havana and dropping off our bags, some locals directed Kaja and I to a barbershop near the Hostal Convent Santa Brigida in Old Havana. Once we stepped inside, it didn't seem like the kind of place women were welcome; not to say they weren't allowed, it just wasn't the most hospitable environment. I mean, just look at the way that guy is staring at us above. But Kaja had been my road dog for the past few days, and my sugar momma (although that's another story), so I wasn't going to tell her to go hang outside.
After grabbing two chairs near the back of the shop, my Swiss companion told one of the barbers in Spanish about my shaving mishap and asked him to fix it. There were a couple guys in front of us so we chatted for the next few minutes, watching locals get their buzz cuts. Then, it was my turn.
Apron over my chest, towel around my neck, chair reclined … and done with the precision and execution of an airline pilot preparing for take off: I was in safe hands. But before I knew it, my head and face was covered in shaving cream. In a panic, I tried to get Kaja to ask him what was going on. "Clippers! Clippers! Just that spot. Just that one spot." Unfortunately, I think Kaja's Spanish was a bit off when it came to haircuts because the next thing I knew the blade was out and my entire face and head was being shaven.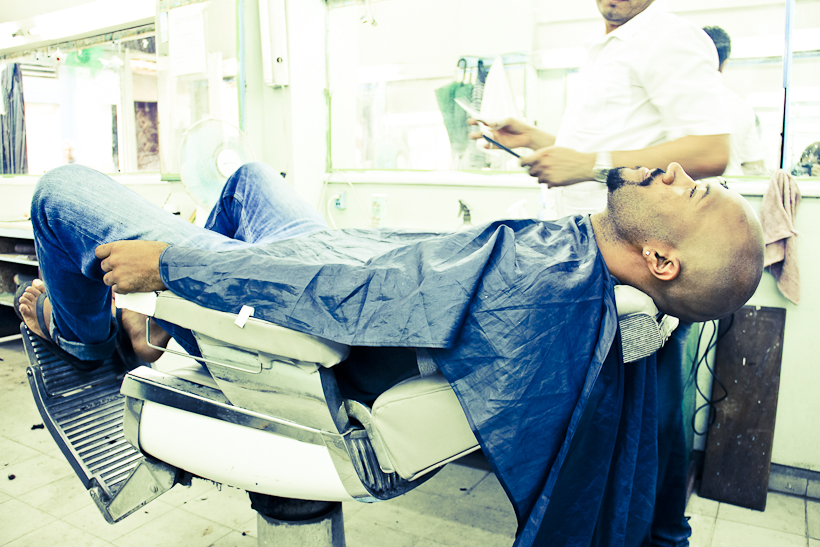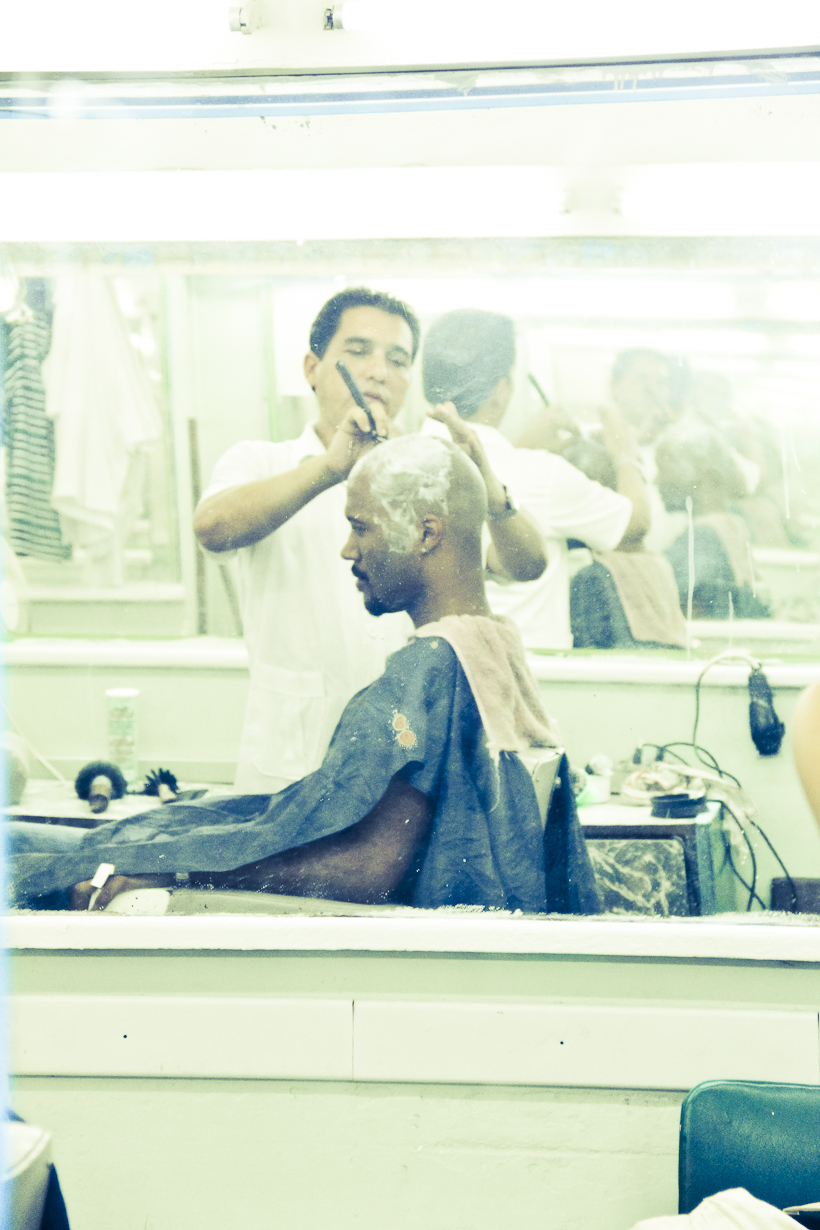 What could I do? Laugh? Wonder if I'd get up with a neck similar to Tony's? I set there, like a local, and took it. In the end, I survived and the cut only cost me about $4 which I'm sure was inflated by $3, but who the hell cares. I made it out alive, Kaja got some great pictures and I got a neck full of baby powder. Everyone was a winner. Still, if you're in Cuba, you might just want to skip the shaving until you get home; that's unless of course you really just want to live like a local.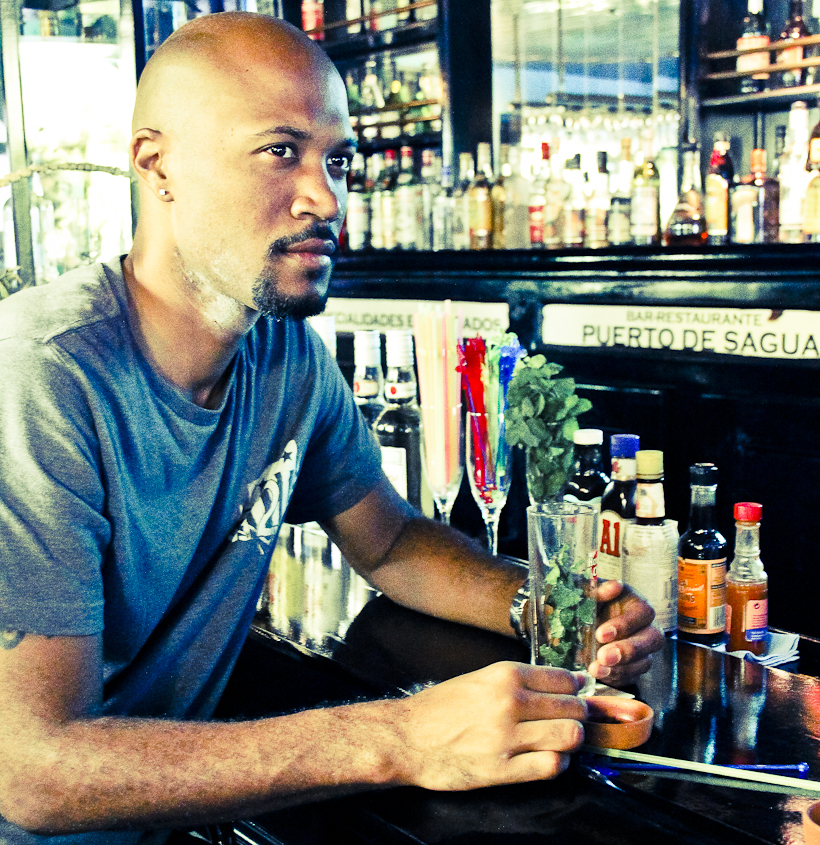 Photographs By: Kaja Eggenschwiler