It's an odd tradition for transplant New Yorkers and members of the city's Jewish community: that being trekking to Chinatown for Christmas dinner. Finding a restaurant open in The Big Apple on Christmas Day is damn near impossible so thousands of people descend on the city's Chinatown for an MSG overload.
Being from Los Angeles, and spending Christmas alone in New York, I decided to partake in this tradition by heading to Big Wong King, a famous Chinese restaurant located at 67 Mott Street. What the place doesn't make up for in decor and ambience, it does with hospitality and cuisine.
Despite being stuffed to capacity, the host had me seated within ten minutes with a complimentary glass of hot tea. It's communal seating here, so chances are that if you're rolling in with a party under four, you'll get stuck at a table with a few strangers. Thankfully, I got placed next to an older Dominican gentlemen who frequents the place. His plate of roast duck and pork looked like heaven so I took his suggestion and ordered myself some along with a beef and brocoli dish.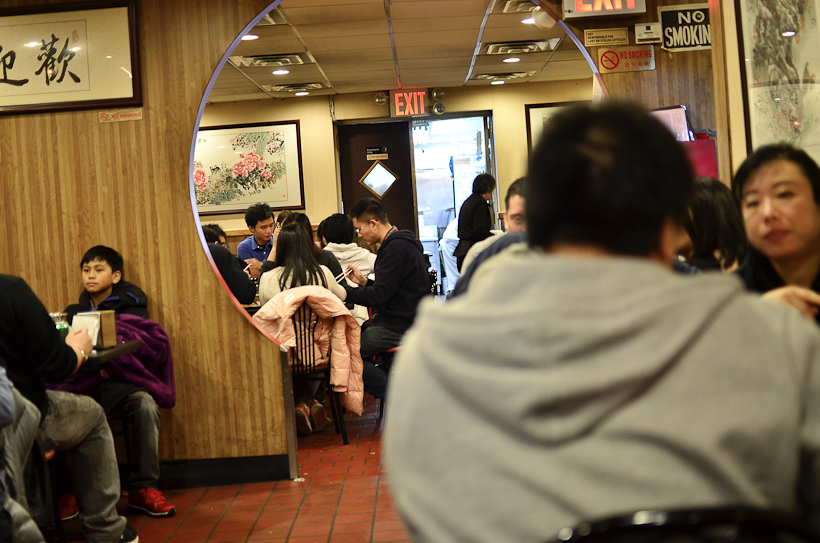 I've had your standard Chinatown roast duck before, but never as succulent and savory as my dish tonight. The hordes of people waiting to get a table made sense after one bite, and I knew why my new friend was a regular. The duck meat, with its glimmering skin and juicy fat still attached, melted in my mouth … and for about $7.00, was definitely worth ordering even as just an appetizer. I literally relished every single bite, making sure to exercise extreme patience while eating. Honestly, there's nothing quite like the explosion of flavors on your tastebuds when chewing a dish like this.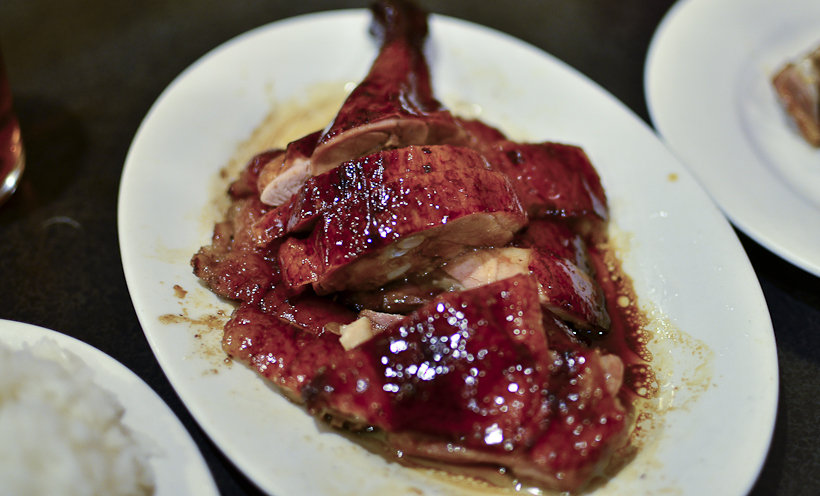 The roast pork was also delicious and sweet, while the beef and brocoli was pretty standard. The dishes come with a healthy helping of rice, which sticks to your ribs in a hurry so go easy on it if you dine here. You'll also want to order a side of the ginger relish which just takes every dish to a whole other level.
The clientele inside the place was dynamic with people of all colors and walks of life slamming various animal parts down their throats. It may not be Christmas dinner with the family around the tree, but grubbing in Chinatown on December 25th is definitely one way to live like a local if you're in New York for the holidays.