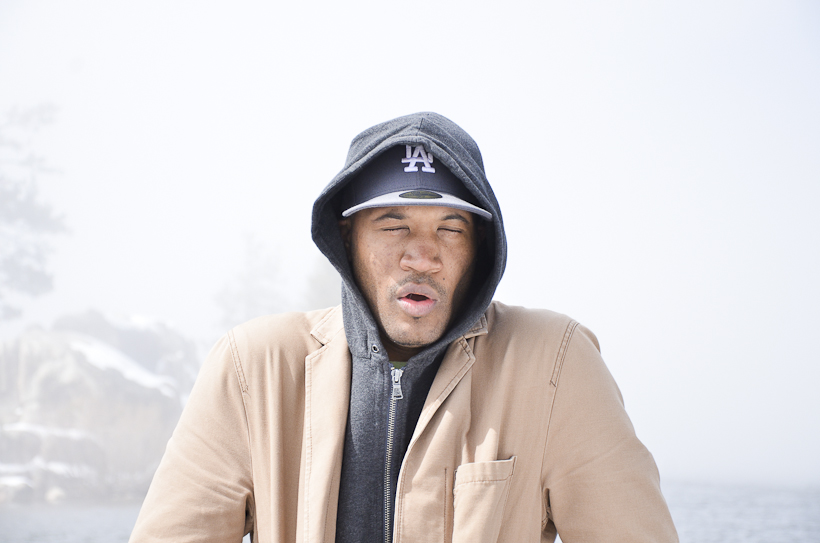 Fuck, that's cold … and where the hell is my facial hair? And why do I look like a male version of Miss Piggy after I shave?
Anyway, when I lived in California, one of my favorite places to sneak away on a weekend was Big Bear Lake. As adventurous and outdoorsy as I am, I've never skied so a visit to the snowy mountain town wasn't centered around that sport for me … but rather renting a cabin, going through a bottle of wine, watching DVDs by the fireplace and most importantly: hiking.
Having knocked out the bulk of trails around Los Angeles, Palm Springs and nearby Joshua Tree National Park, finding new places to hike in Southern California is always exciting for me; that's why discovering Big Bear's Castle Rock Trail was a great way to spend one winter morning for me despite the arctic like weather.
Being born and raised in Los Angeles, adjusting to below freezing temperatures isn't the easiest thing. When it's cold, it's fucking cold … and when you're hiking on this trail after a fresh snow shower … it's really fucking cold. Still, here I found myself navigating the 500 foot elevation gain on a trail with snow levels that reached my knees at certain points.
Without nature's white blanket on the ground, the trek would have taken me an hour or so to reach the top, but was easily doubled as I struggled to lift my legs while waddling through several feet of snow. Once I did reach the top, where I took a well deserved break to work on restoring feeling to my fingers, there was an impressive granite rock outcropping providing 360° panoramic views of Big Bear.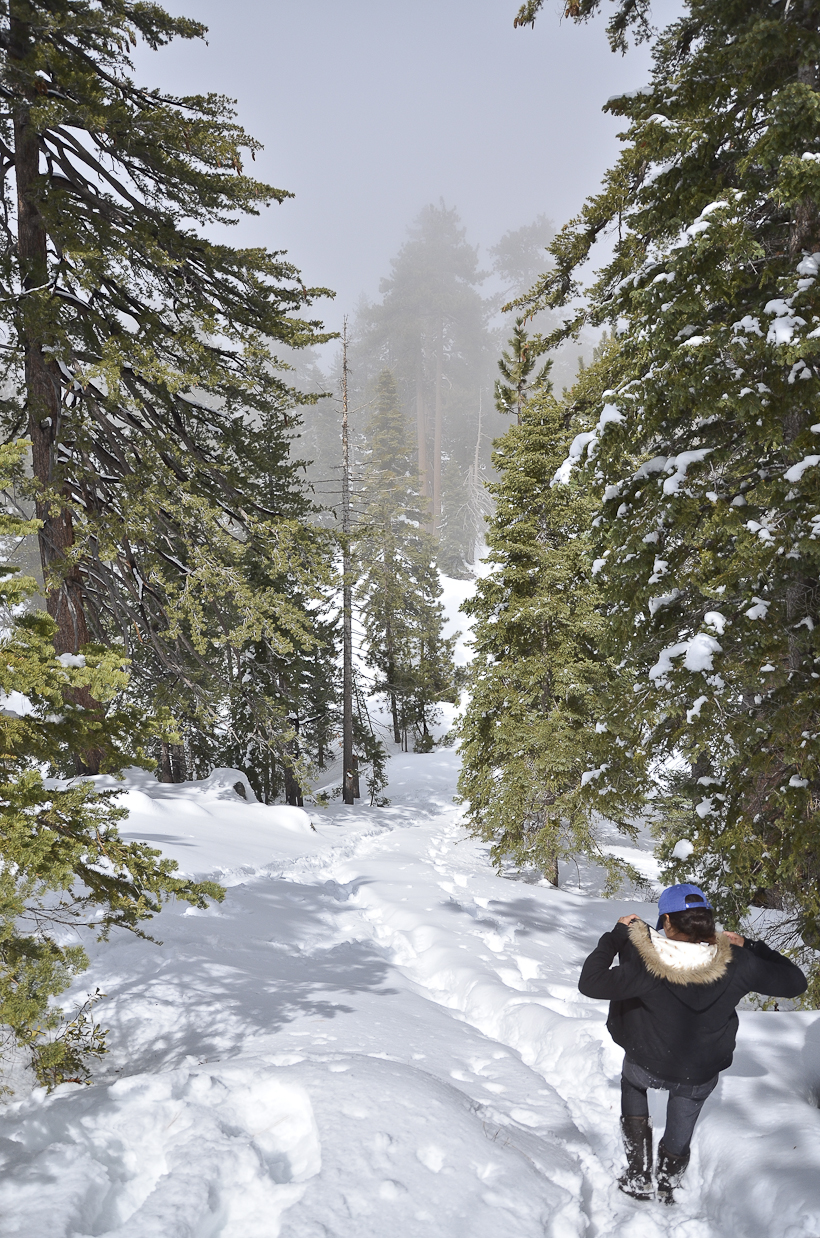 Getting back down, as with most hikes, was a lot easier. Along the way, I managed to snap a few pictures of the scenery to share with you all. If you're not a fan of skiing, or are just looking for something else to do while visiting Big Bear other than hitting the slopes, this is one trail you might want to check out.
There are also several other hiking trails in the area including Pine Knot Trail, Cougar Crest Trail and Woodland Trail in addition to a couple of bike paths.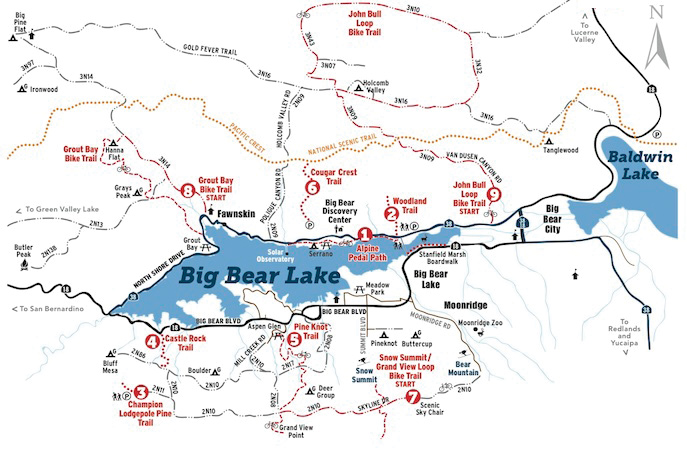 GETTING THERE:
Castle Rock Trail is a moderate 2.4 miles round-trip hike, and one of Big Bear's most popular. The trail begins 1 mile east of Big Bear Dam on Hwy 18. On the south side of Hwy 18 is a small brown sign that marks the trailhead. Park at the turnout along Hwy 18. The elevation gain is 500′, making it a steep climb for the first .5 miles. The well-marked trail levels out for another .7 miles. At the top is an impressive granite rock outcropping providing 360° panoramic views.
THE COST:
Totally free.