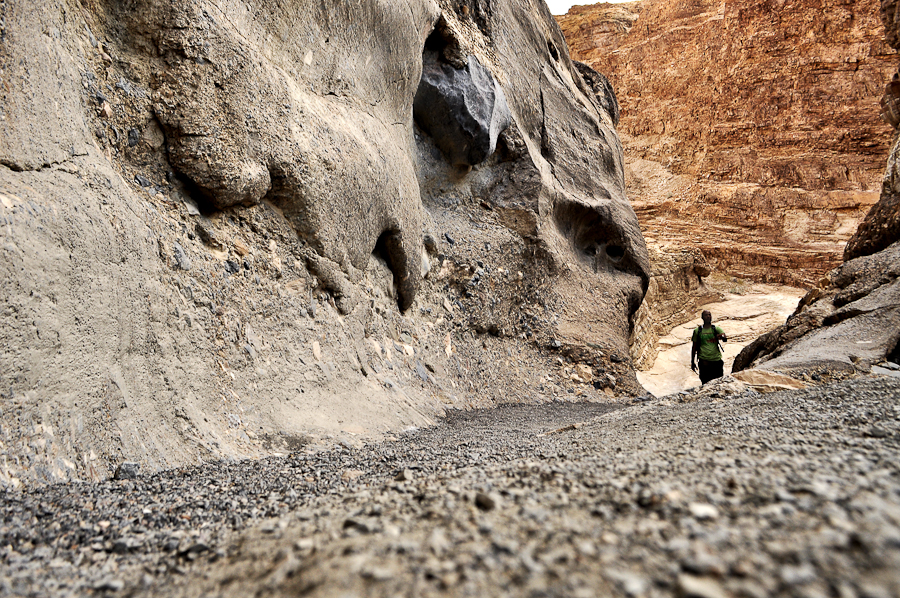 Bryce, Yellowstone, Joshua Tree, Yosemite and Arches are among some of the most beautiful and dazzling National Parks in the United States. For me, one of the great things about being American is having National Parks in our backyard. Still, there are some National Parks that are overlooked more than others, and one of the best kept secrets in that regard is eastern California's Death Valley.
I visited the barren landscape for the first time two years ago and was amazed by how beautiful and diverse the park was. At  3.4 million acres, Death Valley is easily the US' largest National Park, and also one of the most dynamic. You can drive 20 minutes in one direction and go from blinding salt flats 282 feet below sea level to outrageous sand dunes that seem more like a natural wonder you'd find in Morocco than California.
Located in the Mojave Desert, and with temperatures ranging from 110 to 125 degrees, Death Valley is not a place to visit in the summer. But things are significantly more bearable in fall and spring when the climate is much more stable. I visited the park during September when things never rose above 90 degrees, making hikes possible and the burden of transport less strenuous on my ride.
Death Valley is also so close to Las Vegas, you could visit it on a day trip; and from Los Angeles, it's a picturesque three to four ride depending on how aggressive a driver you are; so an overnight trip is totally possible, although I do suggest spending at least two full days seeing the sights.
Those sights include the Sand Dunes near Stovepipe Wells, Marble and Mosaic Canyons, Dante's View, Devil's Golf Course, Natural Bridge, Artist Drive and Salt Creek. I visited the park for two days and only got around to seeing those highlights, but there are dozens more throughout the park.
You can easily drive to Salt Creek, hop out of your ride and walk around for a few minutes before continuing on to Artist Drive, which is more or a less a gorgeous display of  mountains and rocks visible from your car; follow that up with a hike at Mosaic Canyon before watching the sunset at the Sand Dunes. That's how I spent my first day in the park flying solo and I felt quite accomplished by nightfall.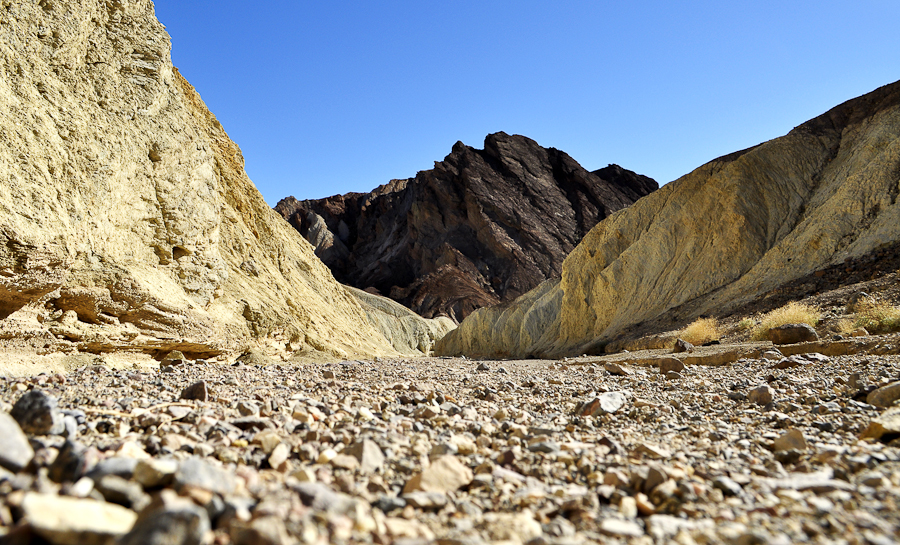 Now, for what it will cost you: a seven day pass with unlimited re-entry is $20 for a standard vehicle (car/truck/van) and $10 for each individual traveling on foot, motorcycle, or bicycle.
Lodging is probably the most difficult thing about visiting Death Valley. There are only a couple of places in the park to stay (Furnance Creek Resort), and some of them only operate during certain times of the year. Camping, like with all National Parks, is always an option, but if not, you can always spend the night the Pahrump, Nevada, which houses a few casino/hotels (Pahrump Nugget Casino, Saddle West Hotel & Casino).  Pahrump is the nearest big city to Death Valley (55 miles away), so for those of you needing a Wal-Mart or CVS during your adventure, this is your best bet.
Death Valley can be harsh, and it's a big park that requires you spend a litte bit of time there to really enjoy it, but what you put into it, you'll get back ten fold. And you'll be one of the few people in on America's best kept secret. Think about it: how many people do you know who've actually been to Death Valley?