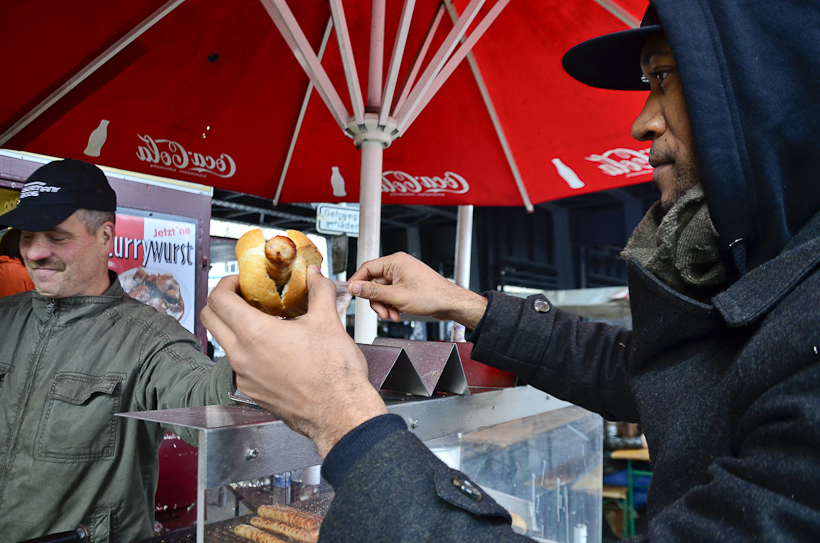 What would a trip to Germany be without a Currywurst? The pork dish is a staple of Berlin culture and really a culinary highlight for any visit to the city. I'm a New York guy at heart so I like my hot dogs simple: throw a litter sauerkraut on that bitch, a drizzle of mustard and ketchup, and I'm good to go; but the Currywurst is a bit more elaborate; not in preparation … but in tastebud overload.
A traditional Currywurst consists of steamed, then fried pork sausage cut into slices and seasoned with curry ketchup, which is basically your standard tomato sauce doused with a healthy amount of curry powder. It's the latter that really gives the dish a kick of intense flavor.
An estimated 800 million Currywurst are sold in Germany each year, which is a whole lot of fucking sausage, but oddly enough, it took me five days to actually get around to having my first. And it wasn't that I wasn't looking for it: I was! It's just that there's a lot of Döner kebab joints in Berlin. Seriously, there were times I would walk down the street and pass five Turkish food joints on one block and no place serving traditional German fare. I was told there was pork and beer in this country, but where the hell was it?
That's why it's good to know a local, like my dear friend, Nora Fraisse. Nora and I met in Cuba last year, and since I was in Prague, which is a short bus ride from Berlin, I decided to drop by her city for a few days to catch up. While taking me around on a sightseeing tour, we stopped by a Currywurst stall for some sausage and pommes (french fries). I ordered my dish with skin on, but Nora, being German and a Currywurst traditionalist, had hers with the skin off. There's no circumcision joke coming … but I want to, I really want to.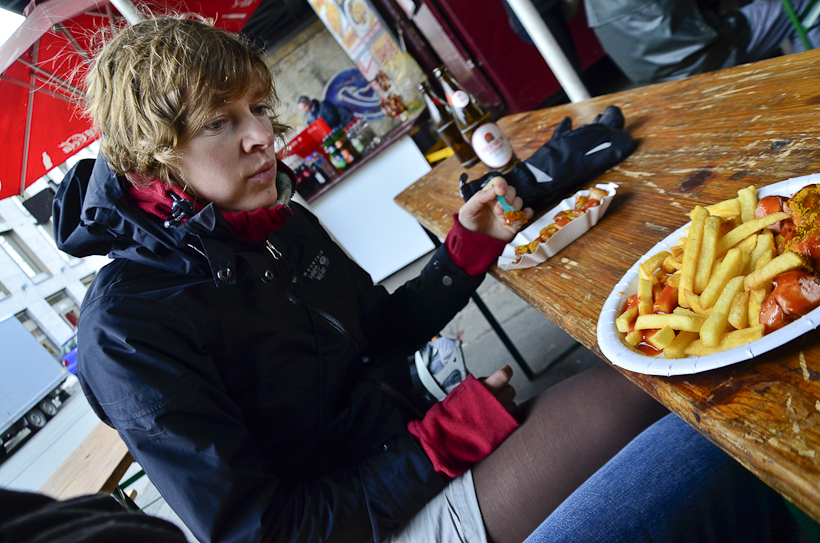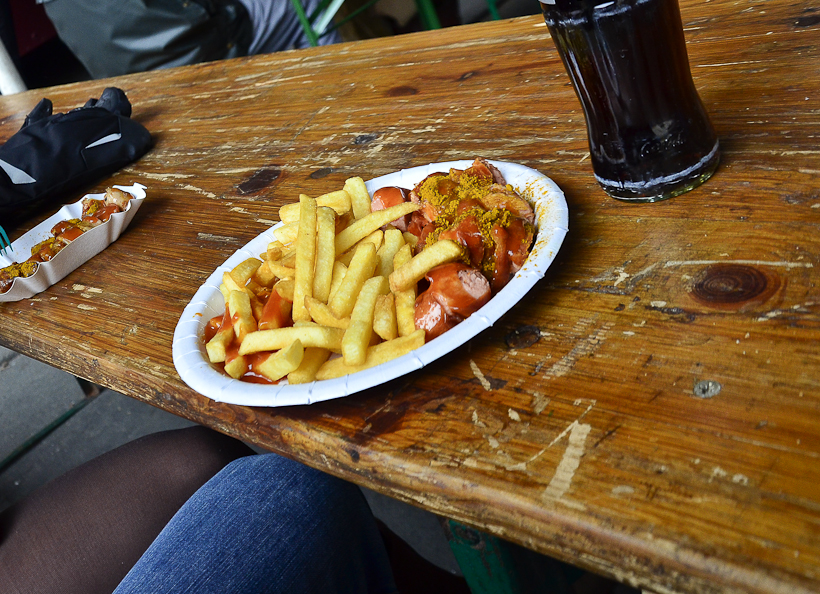 I enjoyed the meal, but am being honest when I say it's not something I'm dying to have again. The curry powder is really an acquired taste, and some of the sausages I scarfed down in neighboring Czech Republic were significantly better. Still, there's no way you should ever visit Berlin and not try a Currywurst. Just do it. Have the experience. And then go to one of the 20,000 Turkish joints and get yourself a Döner kebab, cause like Indian food in London, Turkish food in Berlin is also a must.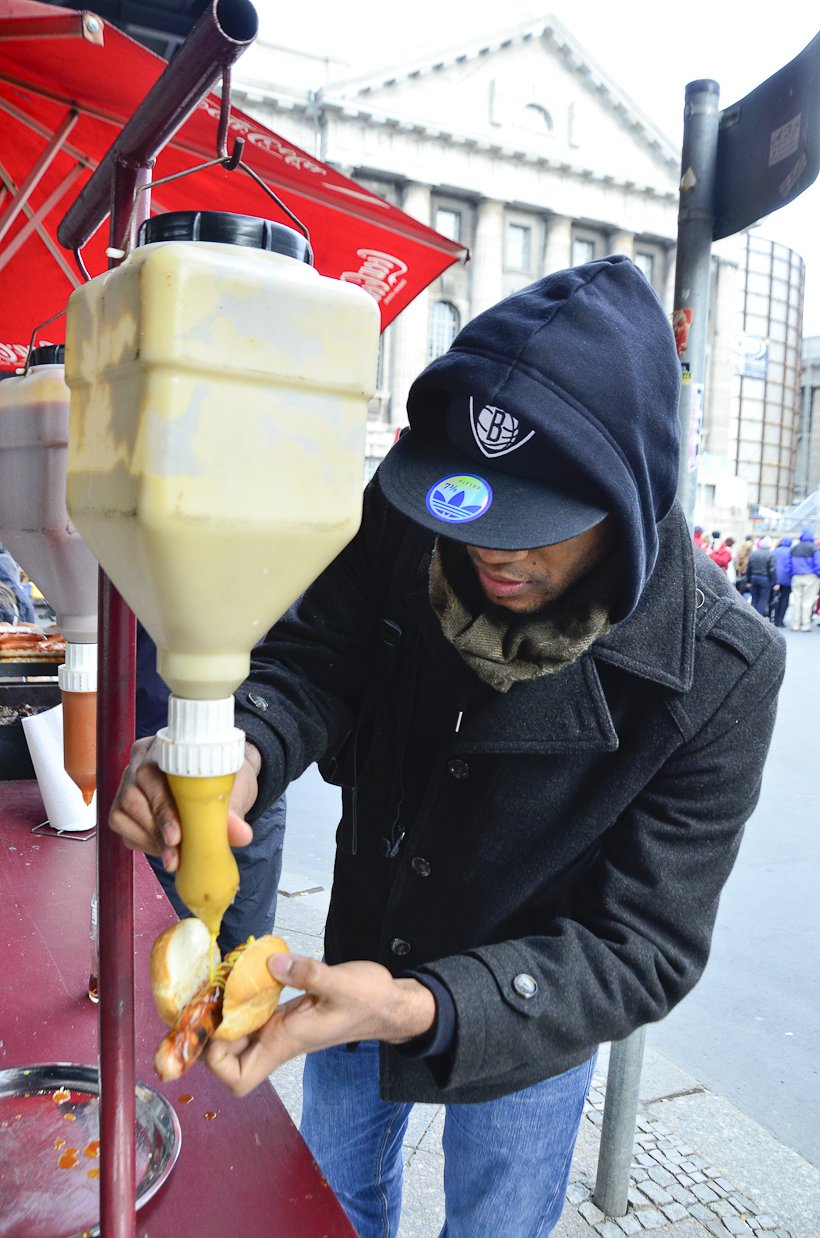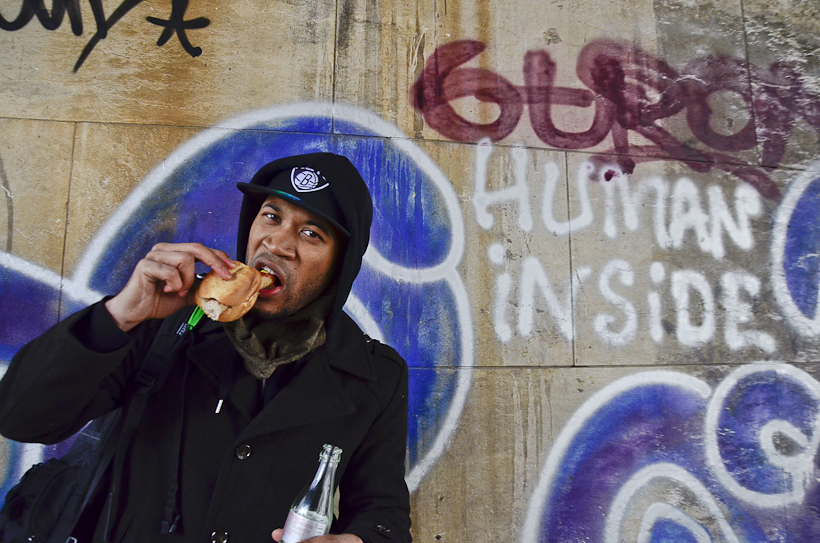 Now for a little history lesson: the invention of the Currywurst is attributed to Berlin's own, Herta Heuwer. In 1949 she obtained ketchup, Worcestershire sauce and curry powder from British soldiers, mixed the ingredients with other spices and poured it over grilled pork sausage and BOOM! Currywurst, son!
Heuwer started selling the cheap but filling snack at a street stand in the Charlottenburg district of Berlin where it became popular with construction workers. She patented her sauce, called Chillup, in 1951. At its height, at least according to Wikipedia, the stand was selling 10,000 servings per week.