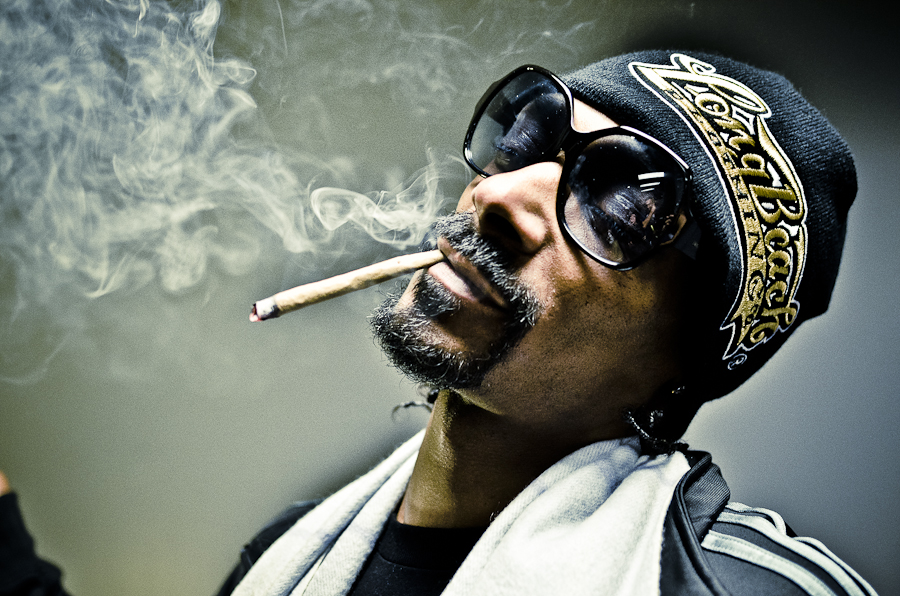 I've never smoked a joint in my life, but I have to admit I was definitely tempted while shooting with Snoop. I mean, it's fucking Snoop Dogg. For a kid growing up in Los Angeles, there's no bigger folk hero in rap music outside of Tupac, and here I am backstage at a concert with the legend passing up the joint he's offering me.
Now, these images aren't courtesy of some scheduled photo shoot or anything like that. I was just hanging out ibackstage at Nokia Live with the rest of the press when Snoop came in the room and started blazing in front of us. As the rapper took puff after puff of the sticky stuff, I snapped as many pictures as I could, and somehow this magic came out.
Working in the industry, I've had my fair share of run-ins with celebrities, but I have to say, Snoop is as cool as you'd imagine. Despite being one of the most successful rap acts in history, he's quite level-headed. Maybe it's all that damn ganja he's blowing, but the Long Beach rapper was totally laid-back and very accessible. If you wanted to talk to him, you talked to him; you didn't have to go through "his people" first.
It's Snoop … how dope is that?!?!?!!?