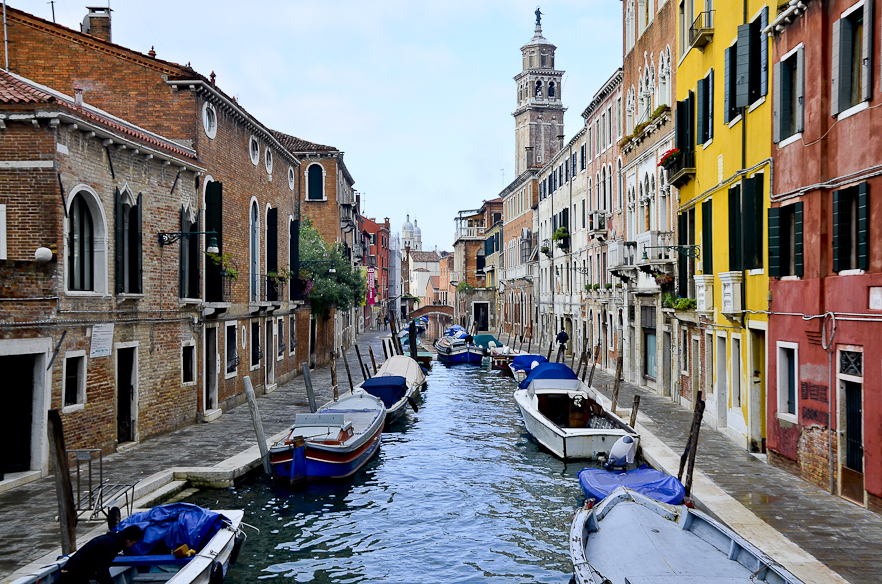 I've seen a lot of cities: Paris, Havana, Siem Reap, Leon, Prague … still, none of those places remotely prepared my senses for the grandeur of Venice. Calling it the most breathtaking place I've ever been would be a gross understatement, but even now with a thesaurus at my disposal, I struggle to find the words to describe her elegance.
She might be old, and slowly sinking into the waters she was built on, but boy is she beautiful.
A visitor can't help but feel as if they're time traveling while strolling alongside her historic canals … and you would be doing yourself a great injustice if you didn't dedicate an afternoon to just wandering aimlessly around this labyrinth of beauty.
Venetians know that they're special, and they know their majestic town on the water is all it's cracked up to be. The mystique here grabs hold of something deep down inside of you … your senses, your memories, your dreams … and doesn't let go.
And for a photographer … well … Venice is just as inspirational as any place you'll ever visit. I only spent 24 hours canvassing the ancient city, but between the spaghetti al nero di seppia, glasses of Malbec and lessons from Da Vinci, I managed to capture these images. Enjoy.