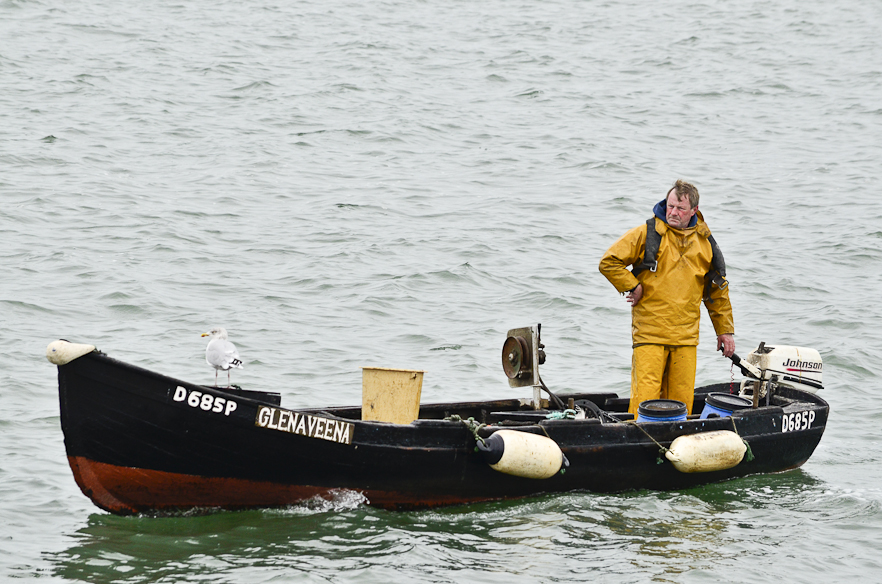 On Wednesday, I took a train from Dublin to Howth, a charming fishing village 30-minutes from the city centre. The weather, as with most of this trip, was not on my side. As expected, the skies were grey and the air filled with a light mist. Still, Howth was picturesque, even more so when accompanied by Sigur Ros' "Glósóli."
My feet escorted me around the quaint town as I snapped photographs of fishermen, boats, wildlife and the effervescent Irish landscape. And seeing as how I was surrounded by seafood, I opted to  have a bit of fish and chips with two German girls I met while on my stroll.
These are among my favorite images taken that day. Enjoy.