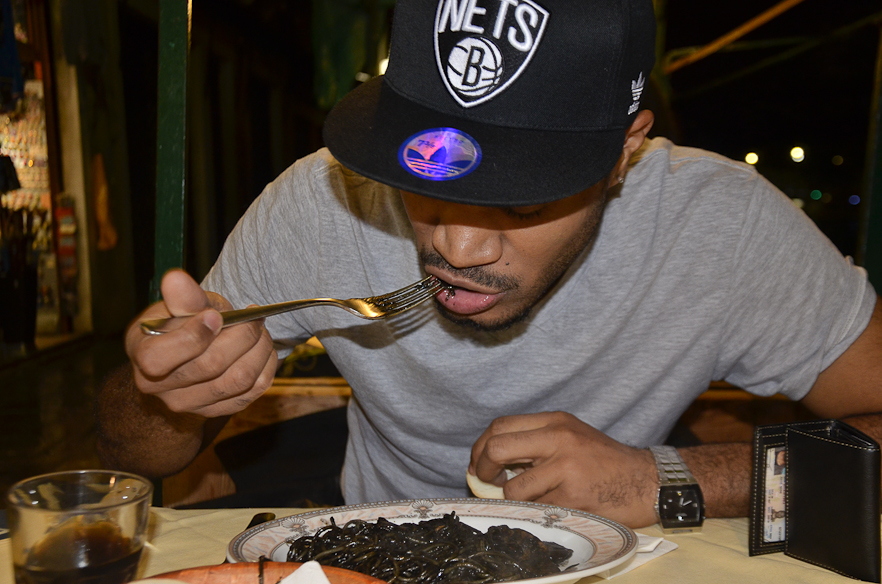 This ain't your mother's red sauce enchiladas; not a Jon-Jon Deragon from Crif Dog, and definitely not a curated burger from Minetta Tavern on the Upper Westside … this, my friends, is food.
Leave it to the Italians to change my 29-year disdain for seafood with one dish. Venetians call it spaghetti al nero di seppia; I call it spaghetti cooked in squid ink.
After seeing the dish on Anthony Bourdain's No Reservation, I had to try it. Exotic factor aside, I knew it was something I had to taste for more than bragging rights. It called for me in the night, like a big breasted Colombian with brunette locks and auburn eyes. I had to have that shit man and have it I did.
Stopping by Trattoria al Ponte del Megio in Venice with a young lady I met earlier in the day, I ordered the Italian dish. When the waiter, who had a stick shoved pretty far up his ass, brought out the plate of liquid black goo I suddenly wondered what had happened to the Lasagna I ordered.
Like a surgeon picking up a scalpel, I held my utensils in deep thought before taking the plunge. "Holy shit! Wow." It was, surprisingly, just as amazing as that Peruvian girl with the big butt I mentioned before. Bite after bite, the black dish moved from porcelain to Eric, porcelain to Eric and so on.
"Why does this squid … why does it taste like … like Prosciutto?" Is this squid the freak product of a one night stand between it's mother and a farm animal? How could it be I wondered?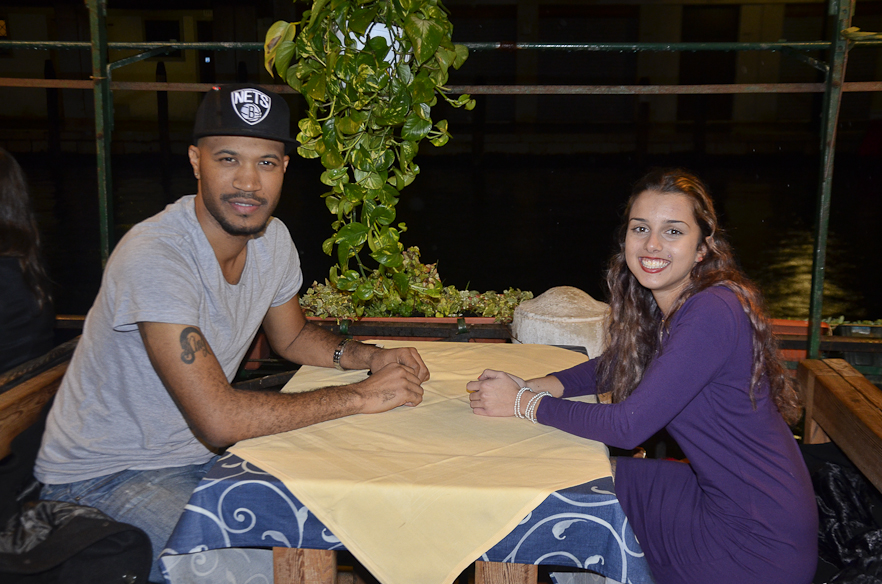 My dinner companion, how jealous she must be I thought, eating her plate of spaghetti bolognese. How unfortunate those poor bastards unloading from the cruise ships are, walking around Venice, digging into their fanny packs and digging out euros to pay for their slice of pizza and a diet coke when there's dishes like this in the world.
Fortunately, you don't have to be like them; this can all be remedied. Take your ass to Venice before it's submerged, which according to Venetians could be any day, order a plate of spaghetti al nero di seppia and devour, devour, devour.