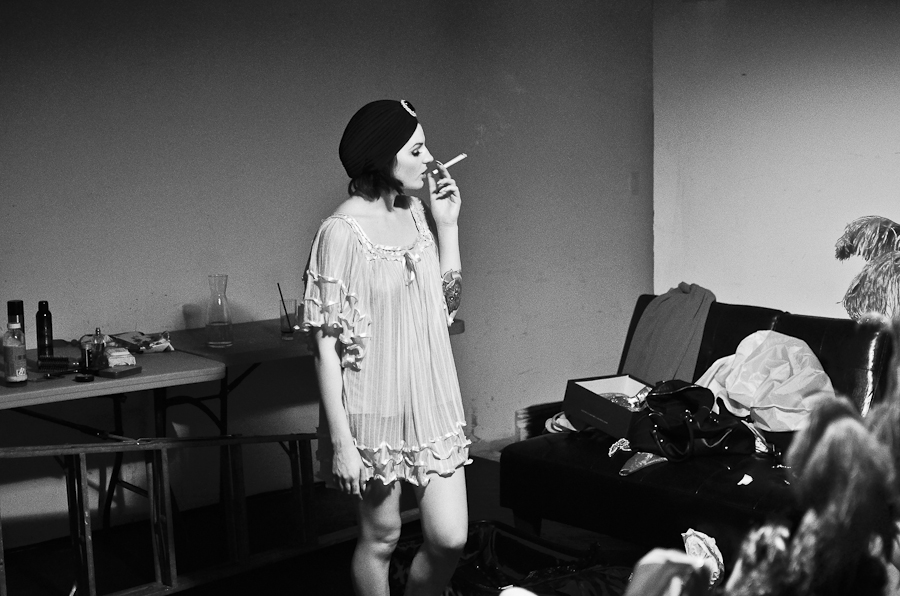 One minute I'm interviewing Christy Turlington at Jason Binn's DuJour magazine launch, and the next I'm sitting backstage with Katrina Darling watching her scarf down McDonald's. Yeah … it was that kind of New York night; a night I won't soon forget.
Katrina is an internationally acclaimed burlesque dancer whose cousin Kate Middleton just so happened to marry into Britain's Royal Family earlier this year. The 21-year-old, who also appeared on the cover of Playboy this summer, was in NYC for a sexy burlesque performance at Demi Monde.
Being a "person of privilege" for the night, I was invited backstage by Katrina's management to hang out with her while she prepared for her strip tease. What I discovered while interacting with Katrina was a girl who appeared more than anything else, to be quite normal. Chewing on a hamburger from McDonald's, and having a smoke in between doing her own hair and makeup, there was no diva-attitude, no sense of entitlement because of her highly publicized Playboy cover and no whiff of pretention.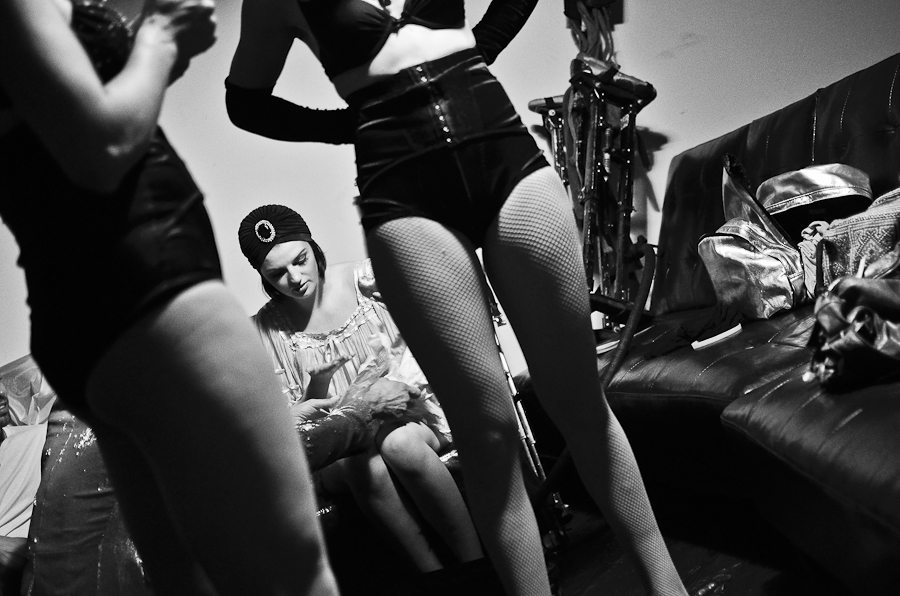 I spent an hour backstage with Miss Darling where I managed to snap these flick using only the available light inside the dressing room. Then it was showtime for the dancing beauty who took the stage dressed as the Statue of Liberty for some fire-breathing fun scored by Lenny Kravitz's highly appropriate hit song, "American Woman."
When I emailed the shots to Katrina, she loved them and immediately posted them on her Instagram. That being said,  I thought I'd share them with you since they're pretty cool black and white flicks.