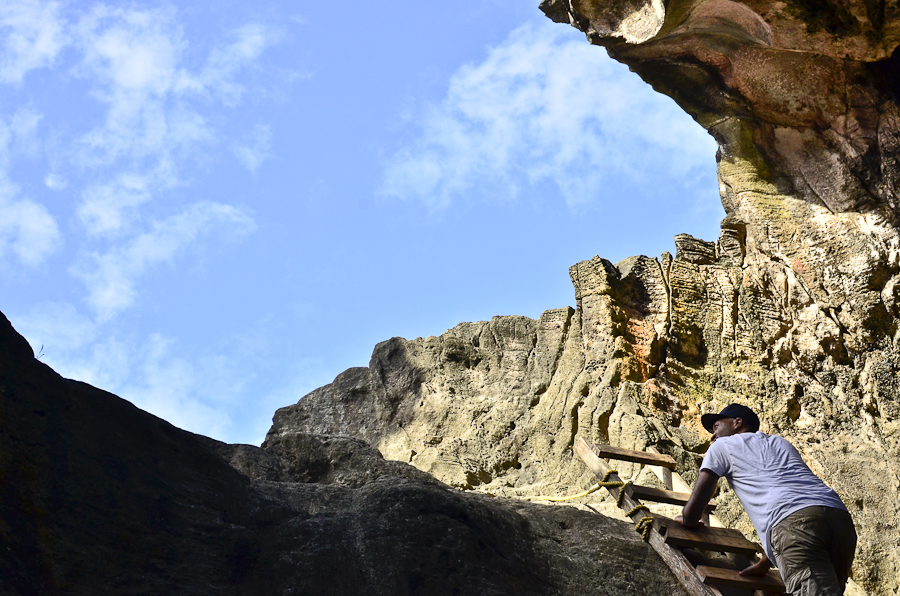 If you're in Puerto Rico's Arecibo area and looking for an excursion that's off the beaten path, don't be an idiot!  Make the trek to Cueva Del Indio.
The oceanside Indian cave is not far from Rio Camuy Cave Park, or Cueva Ventana which I have blogged about in the past. In fact, if you get an early start, it is totally possible to visit all three natural attractions in one day.
Because Cueva Del Indio is a bit off the beaten path, there aren't a lot of tourists hanging out around the caves. There is the occasional group of locals who stop by on their way for a swim at one of the local beaches, and random tourists who have a rental car, but I guarantee it will not be anywhere near as crowded as Camuy.
THE COST: Visiting Cueva Del Indio is cheap, costing you a measely .50 cents to enter the park on foot, or $2.00 to park your car on the lot leading to the caves. It's also worth noting that the caves are not run by any government agency, so there are no set hours. That being said, it's an oceanside cave with dangerous cliffs so don't go at night unless you want to end up all Tom Cruise in Vanilla Sky.
You can check out the entire area in under an hour, including a ladder descent in and out of the caves for a closer look at some Taino petroglyphs on the wall. This is also a cool place to plop down and enjoy a snack, so you might want to pack a sandwich or energy bar.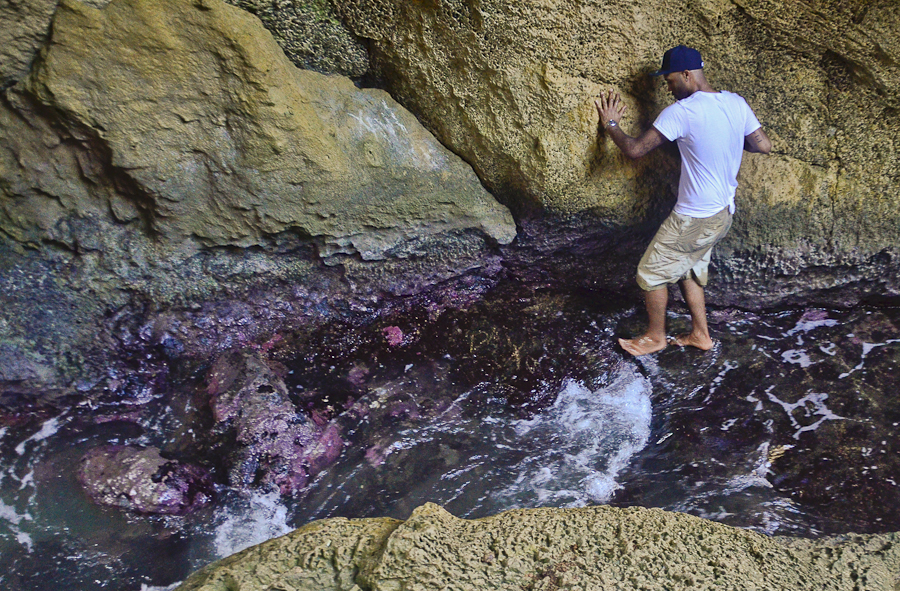 GETTING THERE: To get to Cueva Del Indio, take Route 22 out of San Juan and exit at Route 10 North heading towards the ocean. Turn right onto Road 681 and follow it until KM 7.8 or so. You'll see a sign on the left left right after passing a gas station that says caves or Cueva del Indio.
Travel time from the San Juan area is about 90 minutes one way.