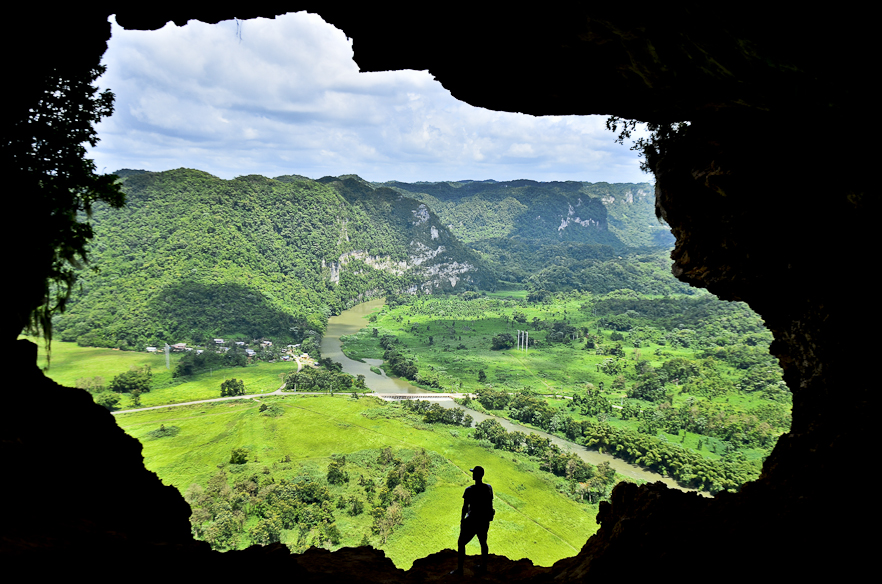 Check out that f*cking view …
Puerto Rico is a place full of amazing natural attractions that locals love just as much as tourists. One of those place is here: Cueva Ventana.
If you're visiting the island and looking for something to do, skip the hordes of Royal Caribbean tourists, overpriced sugary Pina Coladas and head towards Arecibo for some cave exploring.
GETTING THERE: The caves are an hour or so outside of San Juan so you'll need a rental car to get there, but believe me, it's worth it. From the San Juan area, take Route 22 West to Route 10 South (exit 75B). Take Route 10 to KM75. When you see the Texaco gas station, you know you're in the right place.
The hiking trail to the cave begins next to the gas station, and there's a big sign marking the start of the trail, so if you're literate you'll be in good shape. The trek to the caves is relatively simple, but of course we recommend you bring a bottle of water with you, shoes with a decent grip and a flashlight. It's rains a lot in PR, so the caves are slippery … and it's a cave after all, so you will definitely need a flashlight to get around.
While walking to the entrance of the Cueva Ventana, you'll pass an opening to another cave on your left. Do not enter this cave! Instead, continue walking another five minutes or so and you'll reach the entrance to the cave you just passed and Cueva Ventana. Cueva Ventana will be on your left.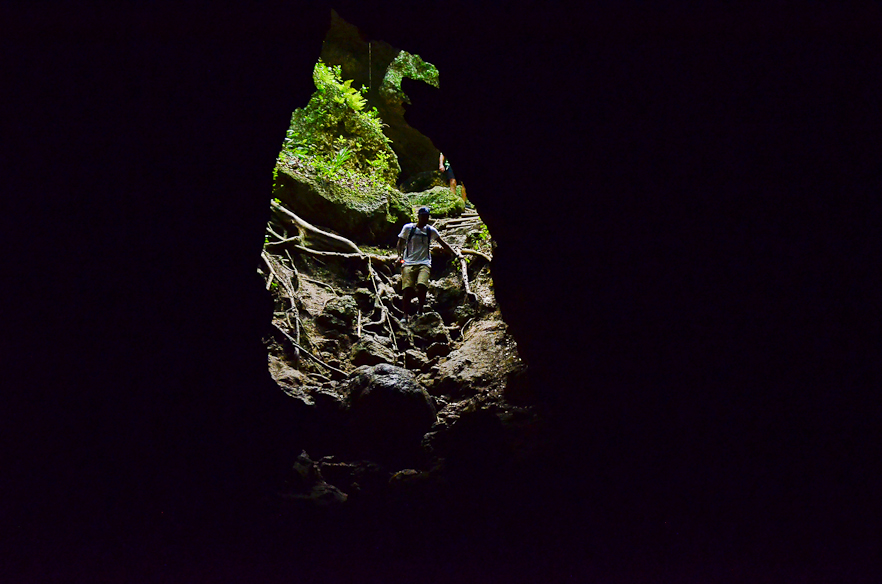 Once you head down into the cave, it gets pretty dark so this where that flashlight comes in handy. Follow the locals or the obvious path using your guiding light and in about 10 minutes time you'll come to this opening and be able to take a cool ass pictures of yourself like I did.
THE COST: Cueva Ventana is free to enter, and the view from the cave's window is totally worth the trip, but there are bats and snakes inside so if either creep you out, you might want to sit this one out, p*ssy.