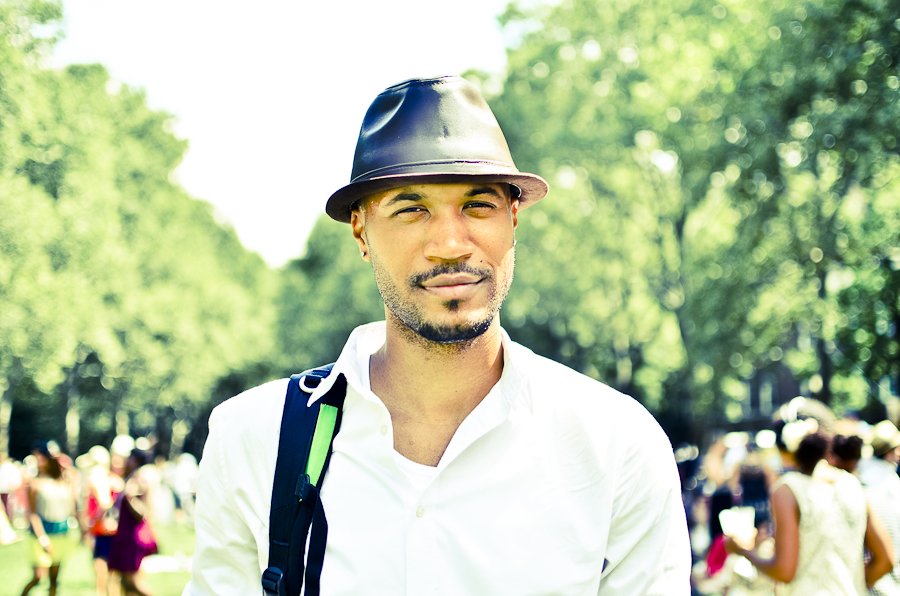 Today I stepped back in the 1920s by going swinging at the 7th Annual Jazz Age Lawn Party on New York's Governors Island. I joined my friend Claire along with some of her coworkers and friends for the festivities that featured an all you can drink assortment of beers, wines and sangrias.
I'm not much of a dancer, unless I'm completely trashed, and I think I may have stopped a beer short of reaching that plateau, so instead of shaking my tail feather and embarassing my company, I decided to take lots of pictures.
I also picked up the fucking epic leather fedora I'm wearing from one of the stalls on Governors Island. It's 100 percent leather and only set me back $20, which I thought was a total steal. While everyone was dressed in vintage 20s gear, I showed up in a New Era Yankees cap so the fedora was probably a good choice.
Anyway, enjoy the pictures!