If you're one of those kale and turnips lovers, you might want to skip this pork worshipper's blog entry.
One of the reasons I love traveling is food, and food in Puerto Rico, like in most countries, is a big part of the culture. Yes, Mofongo is great if you're looking for palette overkill, and I love an empanada just as much as the next hungover nomad, but what really sets Puerto Rico apart is the Lechón … juicy suckling pig I'm sure wars have been fought over.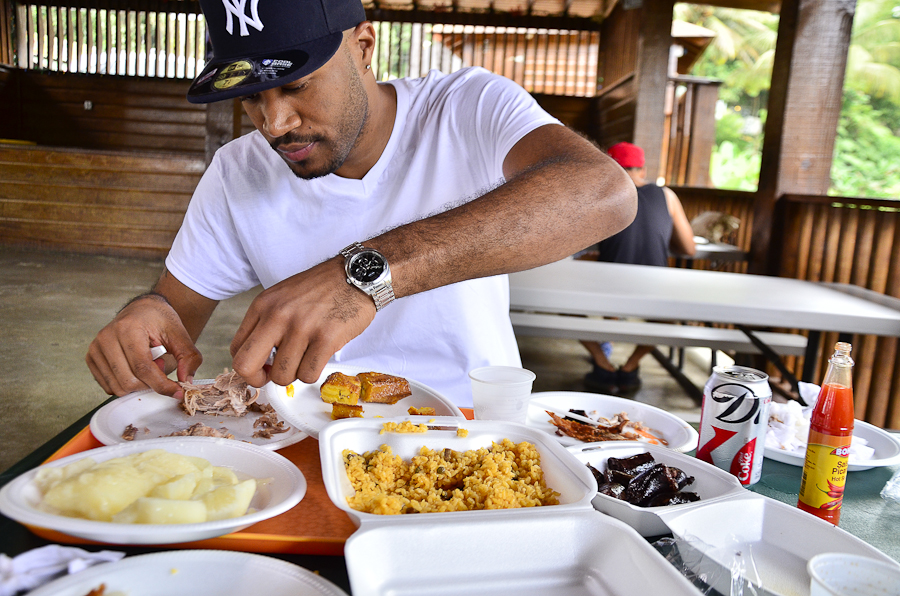 On the island of Puerto Rico, when you want to spend an afternoon savoring succulent pieces of pig cheek or delicious slices of pork shoulder, you go to Guavate. The town, located south of San Juan, is an hour drive from the city and well worth the trek if you're a foodie or any sort of decent human being.
GETTING THERE: To get there, hop on the Luis A. Ferre Expressway (PR-52) southbound for about 30 minutes. When you get near Cayey, take exit #32, which says Guavate, turn left and head up the mountain on PR-184. Do not stop at the dozen or so Lechón stalls right off the highway. Instead, keep driving up until the windy road until you reach a tee; once you hit that spot, continue cruising until you see one of two places: El Rancho Original or Los Pinos. I chose Rancho after a local recommended it to me.
THE COST: A dinner for two of rices and peas, blood sausage, two pounds of various pork parts, garlic yucca, plantains and two diet cokes set me back $26. The shop also sells bar-b-que ribs smothered in a mouthwatering sauce, and several other side dishes I couldn't name if they were in front of me right now.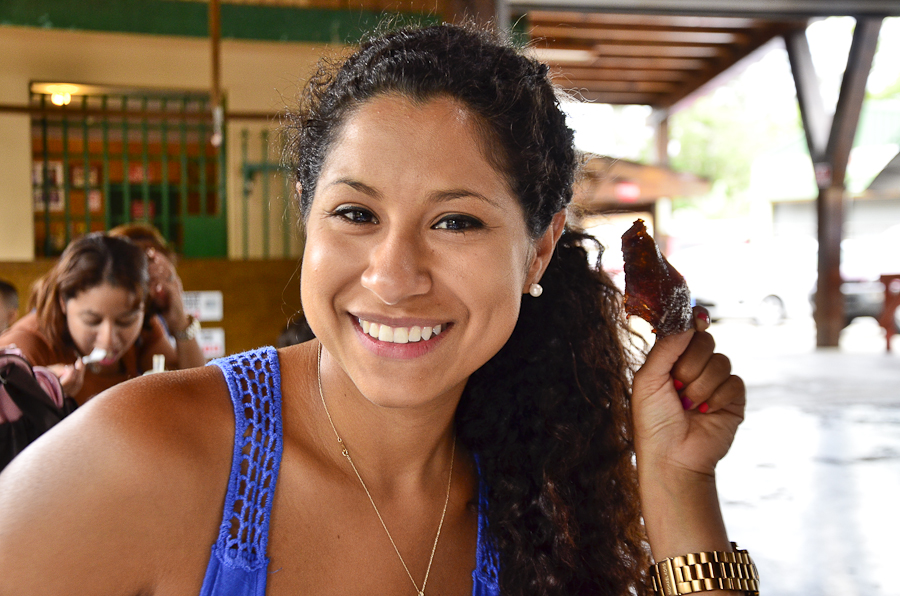 While you will spot an occasional tourist, this is a place locals go because honestly, you can't get there without your own set of wheels; couple that with the fact it's a pain in the ass to find, and it's no shocker the place is off the beaten path of travelers stopping by the Caribbean island for a few days.
That being said: do yourself a favor and live like a local. Go eat some pork, have a shot of rum, flip a vegetarian the bird and enjoy yourself while doing it.