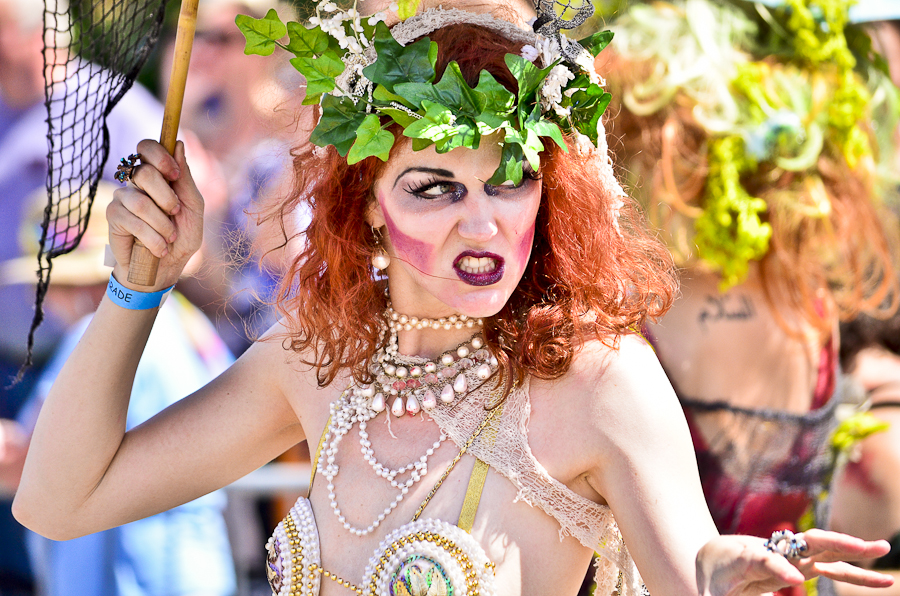 Who doesn't love a mermaid dressed as a zombie? Or as a vampire for that matter? I know I do.
One of the highlights from my first summer in New York has to be the parades, and one that I was particularly fond of was the annual Mermaid Parade in Coney Island. Sure the costumes were elaborate, and the makeup on some of the women: captivating; but did you know in New York women can legally go topless? I mean, why didn't someone tell me this before I moved here; maybe I would have sped things up a few years.
Anyway, you won't see any breasts in this post, but I did capture dozens of women strolling down Surf avenue dressed as the legendary aquatic creatures. There were also a couple of men enjoying the festivities … or men like creatures … anyway, enjoy!