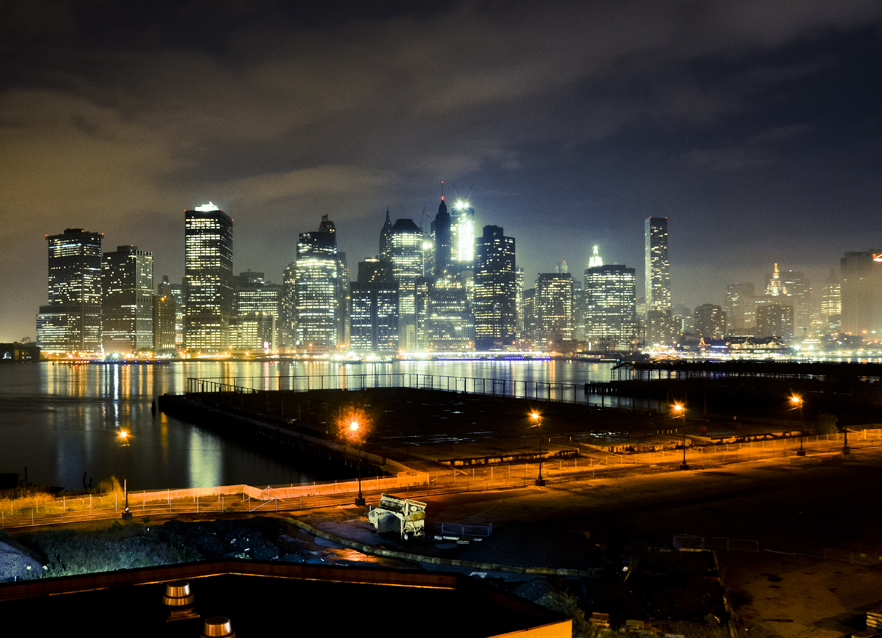 This is one of the first images I captured in New York. I took the image after heading over to Brooklyn Heights with my friend Lorna, who also happens to live in the neighborhood. I didn't have a tripod because I wasn't expecting to shoot the Manhattan skyline, but sometimes you just have to improvise and see what you get.
Thankfully, there was a stone barrier with a flat surface where we were walking.
I sat my camera down on the barrier allowing for a long exposure, there was just one problem: below was passing traffic limiting how long I could leave the shutter open. Still, I'll live with this shot until I can go back with a tripod.
And as for the title, "Ný Batterí" is a song by Sigur Rós; it means "empty battery" in Icelandic.