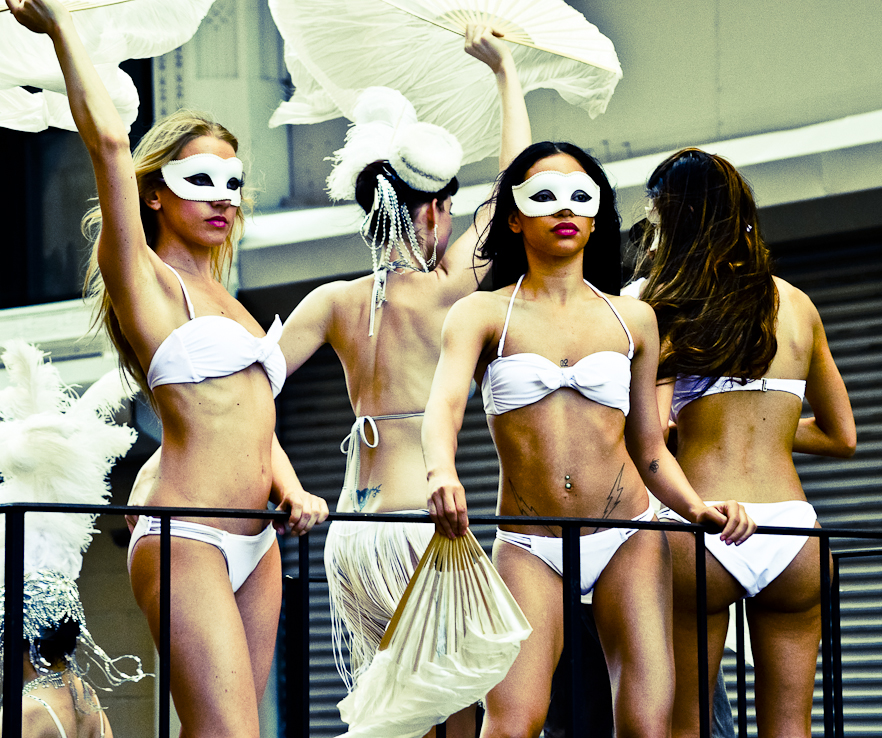 One minute you're walking through SoHo looking at furniture at Crate & Barrel, and the next staring at your next four ex-wives dancing on a float in Margi Gras garb. It's that kind of randomness that has me absolutely enamored with New York.
On Saturday, I unknowingly walked right into the New York Dance Parade and had free reign to take as many pictures as I saw fit without being pestered by people bumping me, or NYPD asking what I was doing.
Being a heterosexual male, I spent a lot of time photographing the ladies above, but also captured a few other things going on around me. Enjoy!