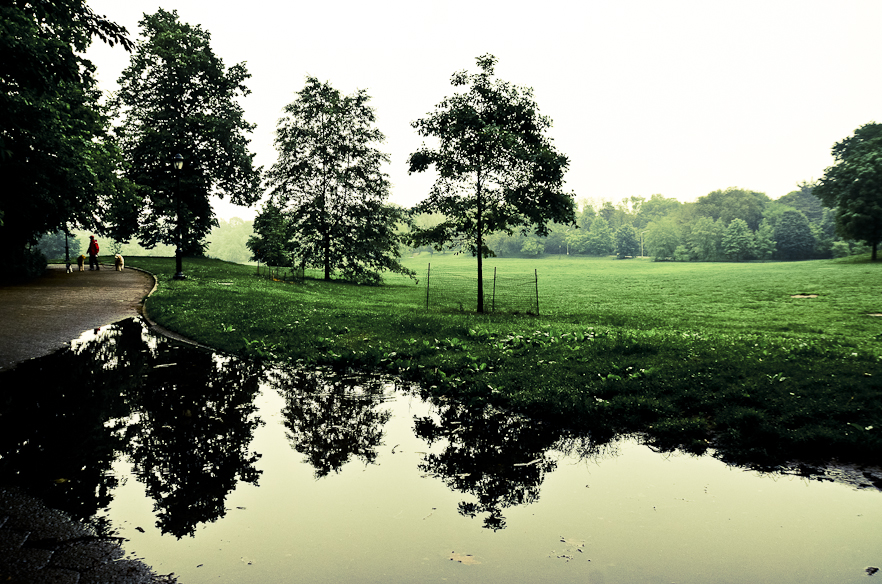 So one of my favorite places in Brooklyn thus far is Prospect Park. I hear, from New Yorkers, that Prospect is preferred by locals more than Central. I still have not made the trek to Central Park so it's hard for me to say, but during a 15-minute walk around Prospect earlier this week, I spotted about five people — something I don't image would ever happen in the tourist heavy sister park in Manhattan.
During my brisk walk, I also stumbled across this beautiful landscape shot. I didn't notice the trees reflecting in the pool of water until I started post, but I did notice the S shape on the path that eventually ended with a man walking his three dogs (one not spotted in this picture.) There's actually a lot of depth to this picture — a story — if you really take the time to process what's happening in the frame.
That being said, I'm sure there will be plenty more pictures of Prospect Park to come in the future with stories of their own. Until then, I hope you enjoy this one.